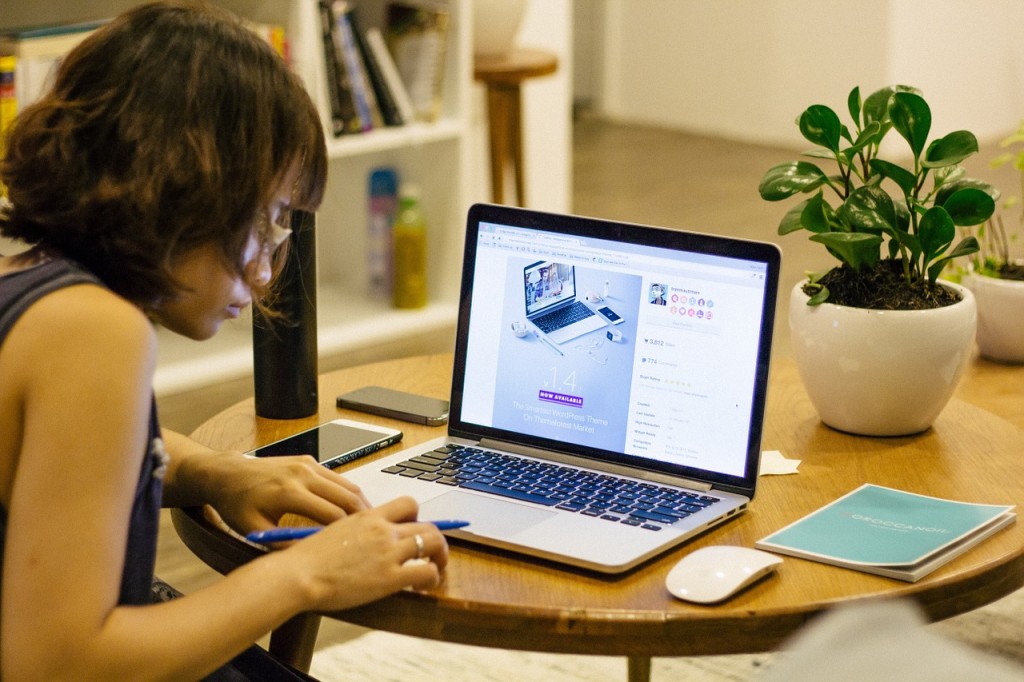 When you work from home, it can be incredibly difficult to maintain the self-discipline necessary to develop healthy eating habits.
Your fridge is just a few feet away. The brownies that you shared with the kids last night are sitting on the counter. All of those tempting goodies are within easy reach, and it can be hard to turn them down.
With time, however, you can develop healthy eating habits even when you work from home.
Keep a regular schedule
Depending on your job and what you're doing, you may find that you have too much freedom in your scheduling. You can roll out of bed first thing in the morning, grab that cup of coffee, and get right to work.
On the other hand, you also have the freedom to get up, have a leisurely breakfast, and get started working when you're good and ready. While the freedom is nice, it's also a good way to fall into unhealthy eating habits.
Instead, develop a regular schedule that includes time for a healthy breakfast and lunch.
Focus on what you're eating
When you eat behind your computer or while working, you aren't just adding to the collection of crumbs in your keyboard. You're also distracting yourself from the work at hand and preventing your brain from registering those vital "full" signals.
Instead, walk away from your work and take the time to focus on your meal. You'll eat less, feel full sooner, and appreciate your food more.
Drink more water
Keep a cup of water beside your chair or at your desk, and drink from it regularly. Adequate hydration will keep your digestive system running smoothly and keep you feeling full longer.
Your body may also confuse signals of thirst for hunger, which will have you wandering into the kitchen to munch when what you really need is more water.
For even more health benefits, try adding lemon or cucumber to your water, which also adds a refreshing taste. You could also try the ASEA redox supplement to give your body the proper balance it needs.
Whatever you decide to hydrate with, be sure to stay away from sugary drinks.
Keep healthy food in the house
Stock your cabinets with healthy snacks, particularly the ones that you will actually eat and enjoy. Celery sticks are all well and good, but not if you'll pass them up to go digging through the baking supplies for chocolate chips.
Look for healthy snack alternatives to fill your cabinets so that when a snack attack hits, you're prepared for it.
Don't boredom eat
Working from home can be both boring and lonely, two things that no one tells you when you sign up for that great no-commute, work-in-your-pajamas job, or starting your own business.
If you're turning to food to alleviate your boredom, it's time to seek out other solutions. Try playing a game, logging online to chat with a friend, or getting some light exercise instead.
Plan ahead for healthier meals
You can't spend all day standing in the kitchen, trying to figure out what you want for lunch, nor can you cook a complicated meal that you'll have to clean up after.
Instead, think ahead. Plan your meals for the week and prep them over the weekend. Choose healthy options that you know you'll enjoy instead of dry, bland options that you'll endure for the first half of the week, then set aside for something that has some real flavor.
Knowing that you have an easy, healthy meal waiting on you makes it easier to make the right choice.
Working from home presents a unique set of challenges when it comes to healthy eating. As with many other diet challenges, however, you can develop a structure and schedule that will help you stay on track.
Working from home doesn't have to mean that you're lazy about your eating habits. In fact, it can open the door to make it easier to stick to your goals than ever.
The following two tabs change content below.
Anita Ginsburg
Anita is a freelance writer from Denver, CO. She writes about family, home, health and finance. A mother of two, she enjoys traveling with her family when she isn't writing.
Latest posts by Anita Ginsburg (see all)