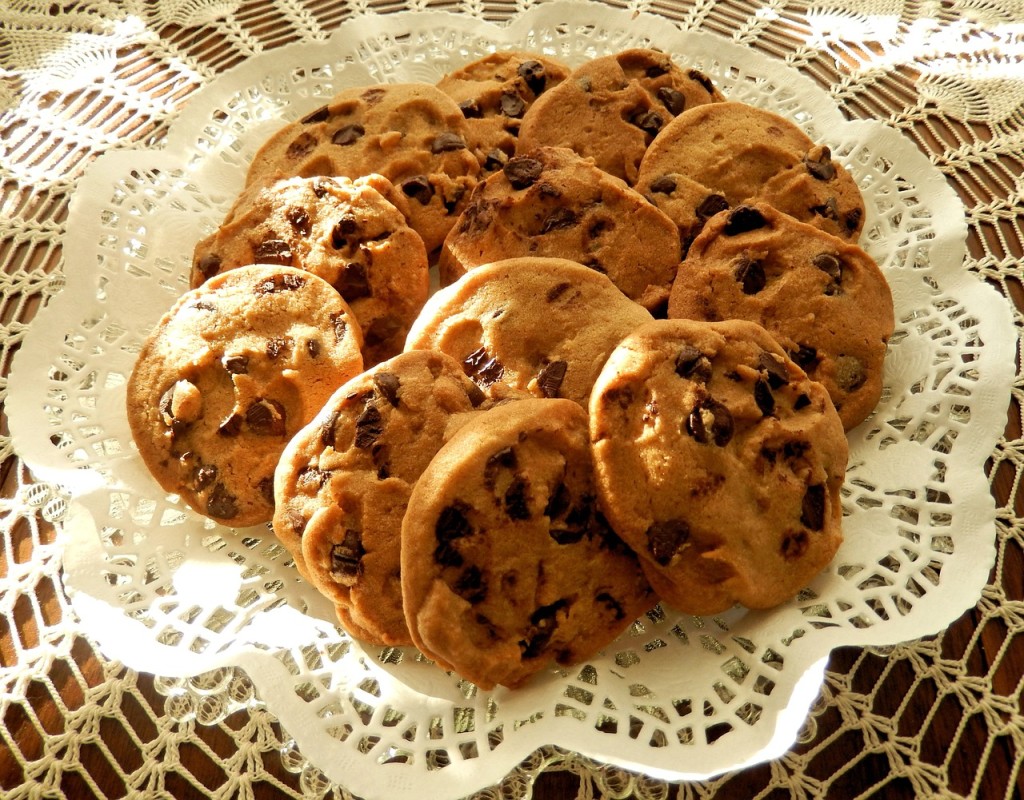 The air is filled with the mouth-watering scent of a freshly baked dessert. A cookie, warm from the oven and dripping with melted chocolate, awaits you. The only problem? It's loaded with all of the ingredients that make you feel less than your best.
You need to avoid unnecessary temptations by spinning them into healthier alternatives. By simply swapping out a few ingredients, your favorites can be guiltless pleasures once more.
Here are a few ideas to get you going:
Substitute the butter
As many as 100 calories can be found in a single tablespoon of butter.
Think about it: Most cookie or baked goods recipes call for a stick — or half-cup — of butter, which would really be a total of 8 tablespoons. Eight tablespoons equal 800 calories. Yikes.
What are the alternatives? Buttermilk, marshmallow crème, pumpkin, applesauce, and even baby prunes make great butter substitutes.
Use egg whites, egg substitutes or ground flaxseed for eggs
Whole eggs can easily be replaced by mixing up two egg whites for every egg called for in a recipe. Replace each egg you would normally use with one-fourth cup of egg substitute.
For extra brownie points, a flaxseed egg can be made by combining one tablespoon of ground flax with two and a half tablespoons of water.
Skip the sour cream
Anytime you find yourself reaching for the sour cream, replace it with a little plain, nonfat yogurt.
Yogurt, an ingredient high in protein, can be plopped on top of tacos or soup or used in any recipe that calls for sour cream.
Blend in ricotta rather than cream cheese
That delicious cheesecake your grandmother used to make doesn't have to add pounds to your waist line. Instead, try incorporating ricotta.
You can also use it in place of cream cheese in all of your pasta and dinner dishes.
Try ground turkey
Ground turkey is an incredibly versatile option for any recipe calling for ground beef. Use it in tacos, burgers or soups to give food the same heartiness of beef while remaining heart-healthy.
Opt for thin-crust
Whether it's for your favorite pizza or quiche, opt for thin crusts or sub out the crust altogether. Not a fan of the popular, but not-so-tasty cauliflower crust? A sweet potato crust like this one from POPSUGAR Fitness can be divine mixed with pizza toppings.
Not wanting to make your crust from scratch? Try asking for an extra-thin crust from your favorite pizza place.
Replace heavy cream with evaporated milk
This is a great one for the cool-weather months, when it's time to break out the soup recipes. Many of them call for heavy cream, so lighten the broth by pouring in a little evaporated milk in place of the heavy cream.
Forget the salt and mix in spices
Too much sodium isn't a good thing when trying to maintain a healthy diet. The temptation to just add a "little" salt can leave some dishes worthy of floating in the Dead Sea.
Forget the salt for a little while and blend in a few more natural spices.
Sweeten with honey
Reduce calories and add a little more nutritional value by using honey instead of white table sugar in your recipes.
As with all good things, there should be a limit to how much you use. For more information, see this article from the Huffington Post weighing the benefits of honey against the benefits of sugar.
Incorporate reduced-fat options
Look for the reduced-fat options in the grocery store whenever you can. Go to 2% or skim milk instead of whole. Sprinkle reduced-fat cheeses into lasagna or on top of chili.
The options for this one are nearly endless, so just keep an eye out for food labels that claim less fat.
Cravings may hit like a ton of bricks, but they can be satisfied without bringing on guilt. Incorporate these tips into your favorite snacks and recipes, and you'll find yourself chomping on deliciousness before you know it.
The following two tabs change content below.
Sarah Landrum is a freelance writer and blogger. She is also the founder of
Punched Clocks
, a site for those seeking career happiness and success. Follow her on social media and subscribe to her blog for more great tips!
Latest posts by Sarah Landrum (see all)