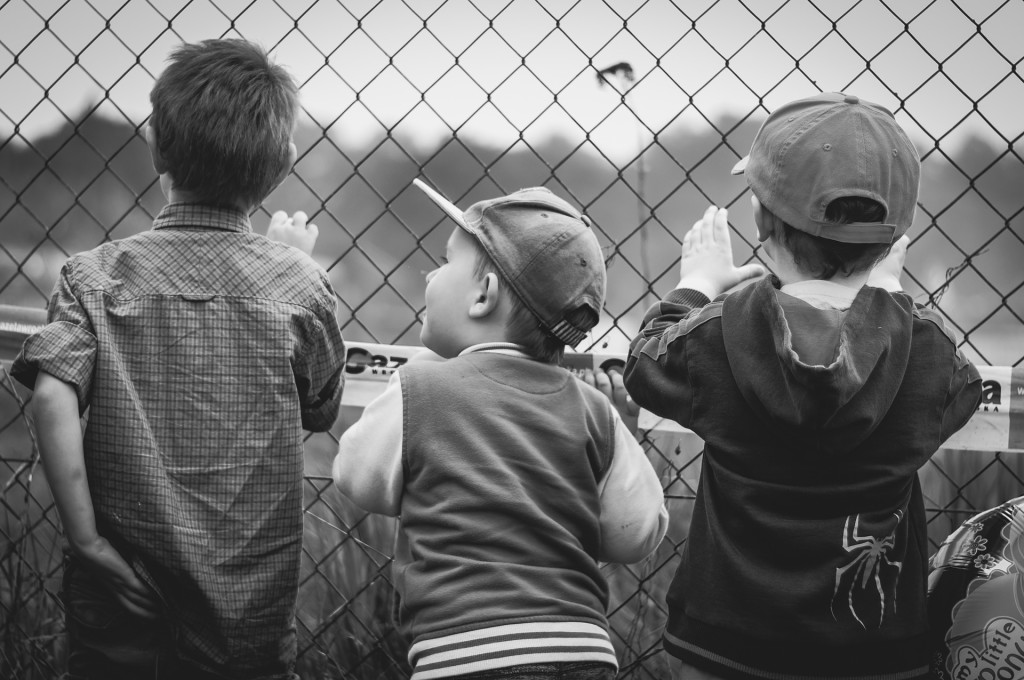 For many kids, you can simply tell them to calm down or control their body or give them an activity to complete and rein in their behavior. But for a child with hyperactive tendencies, it can be much more difficult to regulate their behavior and calm them down.
If you're a parent at your wit's end with your child's hyperactive behavior, though, there is hope. By implementing a few key strategies in your home, you can create a calming environment for your child (and yourself) that will make a huge difference in his or her behavior.
So before you pull all of your hair out, consider improving the natural serenity of your home and help your child calm naturally.
What is hyperactivity?
While there are actual diagnoses, including Attention Deficit and Hyperactivity Disorder (ADHD) as well as others, some children are just more predisposed than others to having hyperactive tendencies.
Kids who are considered hyperactive may have trouble paying attention or sitting still. Also, they may struggle with following directions, completing tasks, and keeping themselves organized.
These behaviors can be present in any environment, but they can be particularly difficult to handle at home as the behavior makes it difficult to accomplish anything or get anywhere on time with your child.
How can you create a calming home environment for your child?
One of the keys to helping you and your child function effectively despite his or her hyperactive tendencies is to create a calming home environment.
By changing the way you do a few things and establishing a few guidelines for your home's setup, you and your child will be well on your way to a calmer lifestyle.
Try these six tips to help.
Clear the clutter
Your child is already prone to being disorganized and haphazard, so if his or her living space is unorganized or even overly full of stuff, your child will be more likely to exhibit hyperactive behavior.
Take some time to clear out some of the clutter in your home and find simple systems of organization. No, you don't have to get rid of his favorite toys. Instead, purchase a toy box or storage tote for his favorite things and help him enclose all of his toys in the organization system.
Use this strategy throughout the house, and you and your child will feel more at peace.
Keep décor simple
Just like "stuff" can overstimulate your child, so can décor. Too many colors and too much added décor can be distracting and overwhelming to your child, so work on paring it down a bit.
Choose a central color scheme to use throughout your home and keep pictures and other décor elements at a tasteful minimum.
Allow natural light in
Natural light is both calming and soothing. It is also much less harsh than other lighting options, so create ways to facilitate natural light.
If you use curtains, make sure they are sheer or lightweight and easy to open. Avoid blocking windows and other sources of light so that as much natural light is able to make its way in.
Use aromatherapy
Aromatherapy is a strong treatment option for hyperactivity.
Throughout your home, use essential oils to create a calming environment for your child. Lavender and frankincense are two good options as these oils are supposed to help calm, relax, and reduce anxiety.
Essential oils professionals such as Gary Young have extensively studied the benefits of aromatherapy and support this as a viable treatment for producing a calm environment for hyperactive individuals.
Play soft music
Music can also have a calming effect in the home. Regularly play soft, soothing music in low tones in your home to help your child feel calm and relaxed.
Create routine and structure
Because your child struggles to regulate his or her own behavior, it is extremely beneficial to him or her to have a regular schedule to follow at home.
Create routines for your child for waking, dressing, eating, etc. Also, establish regular structural systems for the home that involve how things are to be done and when.
Living with a child with hyperactivity can be taxing on you and your family. However, changing the environment in which you all live is an extremely useful tool for helping your child remain calm.
Use these tips to promote a calming environment in your home and to help your child thrive.
The following two tabs change content below.
Lizzie Weakley
My name is Lizzie Weakley, and I am a freelance writer from Columbus, Ohio. I went to college at The Ohio State University where I studied communications. I enjoy the outdoors and long walks in the park with my 3-year-old husky, Snowball.
Latest posts by Lizzie Weakley (see all)