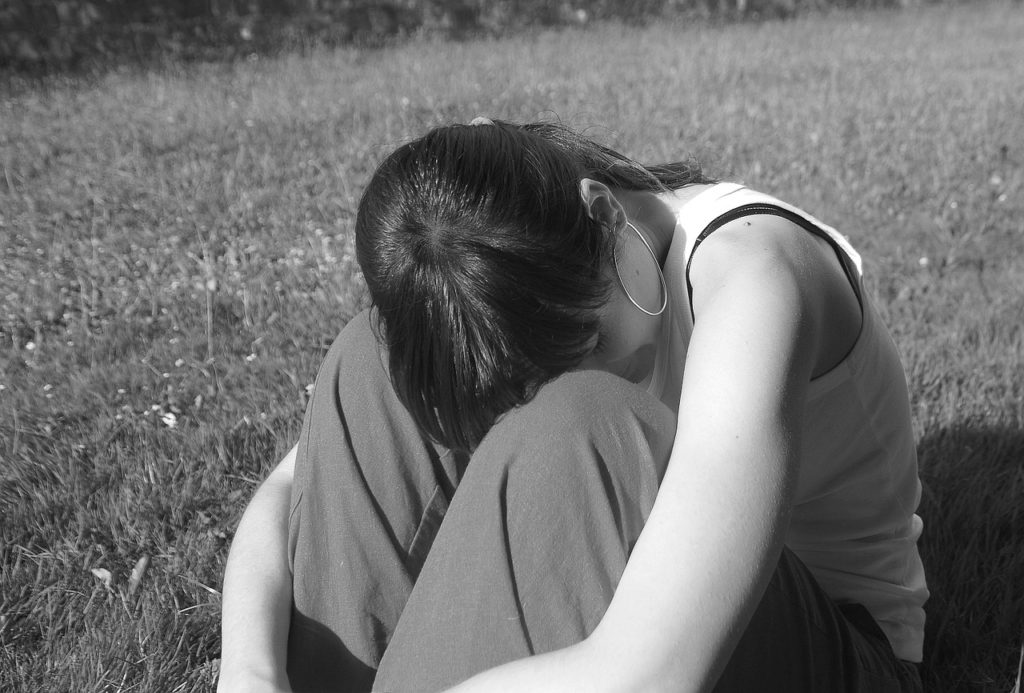 Eating disorders are often dismissed as a problem that impacts only teenage girls. In reality, parents with kids of all ages — both boys and girls — should be aware that eating disorders can occur in any family.
In fact, over 20 million women and 10 million men in the United States will suffer from an eating disorder at some point in their lives. This can take different forms, and those numbers do not include the many more children and adults who fight against body dissatisfaction (which, if unaddressed, can ultimately lead to a clinical eating disorder).
Girls as young as six years old are fast becoming a major part of this epidemic. Nevertheless, no population is truly immune to eating disorders.
So how do you know if your child has an eating disorder? And what should you do if you suspect your son or daughter has either an eating disorder or unhappiness about their body that could lead to an eating disorder in the future?
Let's look at common signs of an eating disorder and what you can do to address it now.
Look for Common Warning Signs of an Eating Disorder
While every person's experience with food and body image is different, there are common warning signs that your child might have an eating disorder.
Some parents may think that they have to catch their child in the act of self-induced vomiting or ingesting laxative pills. That's not the case. Warning signs include a dramatic loss of weight, an obsessive focus on weight and food, skipping meals or avoiding mealtime altogether.
An extreme and inflexible exercise regime and excessive drinking of fluids to ward off hunger are also typical signs. In today's "foodie" culture, an obsessive focus on a healthy lifestyle, called "orthorexia," is also a warning sign.
Eating disorders often go hand-in-hand with psychological problems, such as anxiety, depression, overwhelming feelings of helplessness and substance abuse. These are scary words for parents, but early intervention will provide the best chance for successful treatment.
As such, resist the urge to ignore these signs or explain away changes in behavior or attitude.
If you'd like to take a low-pressure first step to gather information, the National Eating Disorders Association provides a general online screening that can help you to think more about your child's behavior.
While not a clinical evaluation or diagnosis, this survey will prompt you to think about your child's attitudes and behaviors with food in a way you may not have in the past.
Start an Open Conversation With Your Child
Early intervention can help save your child from both physical and emotional damage. Seek out a trusted, qualified professional to help you with this process.
Your child's pediatrician may be able to offer assistance or a referral to a local specialist or treatment center. These eating disorder experts explain that the surest road to avoiding an eating disorder and helping your child is to learn more and address these challenges.
So start with supportive language. Explain that she is not in trouble, and ask open-ended questions. Avoid blame or guilt, and instead use phrases like:
"I'm concerned…,"
"I've noticed…"
"Is there a reason…"
and "Can you tell me more?"
This isn't a conversation to have between school and soccer. You must take and make time for a private, unhurried talk. Demanding that your child change, or offering overly simplistic solutions, can make matters worse.
Instead, calmly listen to what your child is telling you, even if he or she is pointing to you as part of the problem. Emotionally prepare yourself to be met with anger and defensiveness.
It's no surprise that kids may be more willing to talk to another adult, so ask your pediatrician for a recommendation if you are stonewalled by your child. Remember that you have that priceless parental instinct.
So even if your child insists nothing is wrong, taking him to speak with a specialist may reveal a different outcome.
Seeking Help and Treatment
There are various treatments for eating disorders, and the right solution should be reached in consultation with an expert. These treatments could include therapy, support groups, residential treatment or nutritional counseling.
In extreme cases, hospitalization may be necessary. Don't rule out any path to healing.
These experts can help discover the connection between your child's eating behaviors and the emotional factors underlying that behavior. But none of these methods provide a quick fix. They each require patience, understanding and a family effort.
You will be living with your child after treatment, preparing meals together and using supportive language — so make sure your treatment plan includes education and advice for the entire family.
Parents live to see their children happy and healthy. By looking for the warning signs of an eating disorder, parents can intervene early to assist in recovery. Wasting time on blame and guilt only delays your child's recovery.
Instead, work towards healing and treatment to see your child healthy and armed with the tools they need to overcome their eating disorder.
Image from Pixabay
The following two tabs change content below.
Sarah Landrum is a freelance writer and blogger. She is also the founder of
Punched Clocks
, a site for those seeking career happiness and success. Follow her on social media and subscribe to her blog for more great tips!
Latest posts by Sarah Landrum (see all)