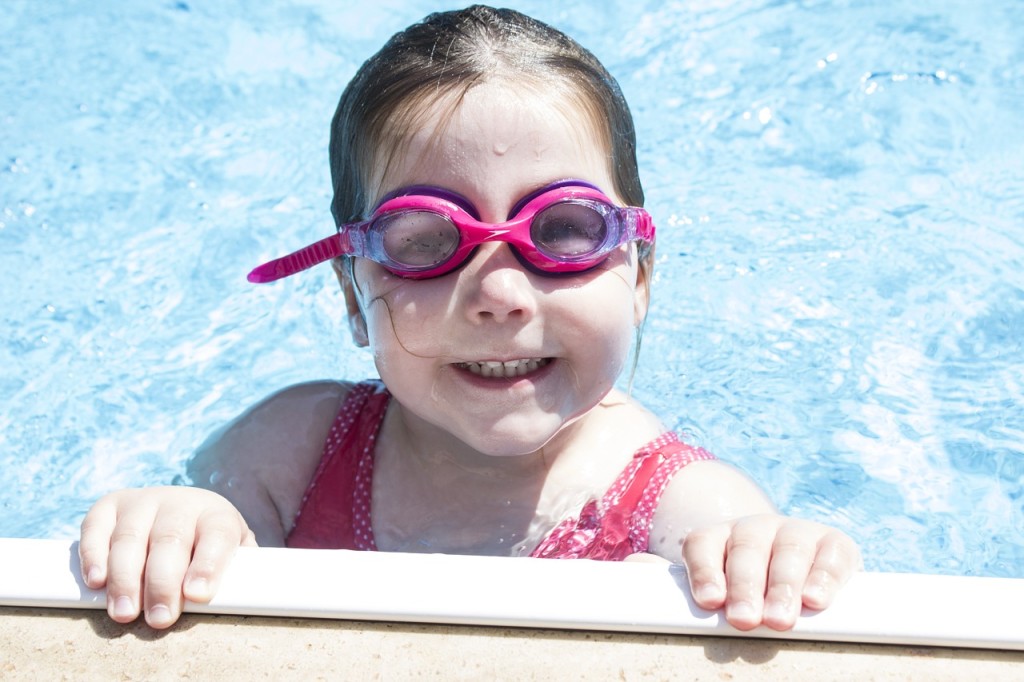 Lazy days lounging by the pool are one of summer's greatest pleasures. Unfortunately, the fun of playing in the water can soon turn to tragedy.
Approximately 1,000 children die in drowning accidents each year. The risk is especially high for very young children who can drown in as little as one to two inches of water.
The following tips will help you reduce the likelihood of an accidental drowning.
Active supervision is critical
Young children must have your undivided attention when they are in or around water. You should remain free of distractions and within arm's reach of children at all times around pools or open water.
This is not the time to multitask or to check your phone since it only takes a second for a child to drown. If there are multiple adults present, assign 15-minute shifts for each adult to serve as a designated water watcher. That will prevent fatigue and lapses in supervision.
Educate children about safe swimming
Consider enrolling your child in a swimming course as soon as you feel they are ready. Many children are able to start classes by age four. Stress to your child that they should never go near or in a pool or open water without an adult present.
Another thing to stress to all swimmers is to never dive into shallow water. Blue World Pools and other aboveground pool installers emphasize that it is never safe to dive into an aboveground pool.
Even experienced swimmers and adults should always make it a practice to swim with a buddy. It is also important to remember that swimming in lakes, creeks, and other open water can be especially dangerous due to uneven surfaces, currents, and other factors.
Don't forget drains
Many pool accidents occur when the child gets entangled in a pool drain or suction outlet. Children should be taught never to swim near drains or outlets. If you own a pool, you should inspect drain covers regularly to ensure they are not broken, loose, or missing.
It is also a good idea to install a vacuum release system and anti-entrapment drain covers to prevent entanglements.
Use proper flotation devices
Pool noodles and water wings are fun toys and can help young swimmers navigate the pool. However, it is important to remember that these swim aids are not meant to prevent drowning. Inexperienced or young swimmers should always wear a Coast Guard-approved personal flotation device whenever they are in or near the water.
Finally, consider signing up for a CPR class at your local fire department, hospital, or recreation center. These classes are typically free or low-cost and can provide you with peace of mind and life-saving skills.
Image from Pixabay
The following two tabs change content below.
Dixie Somers
Dixie is a freelance writer who loves to write for business, finance, women's interests, and the home niches. Dixie lives in Arizona with her husband and three beautiful daughters who are the inspiration for her writing.
Latest posts by Dixie Somers (see all)