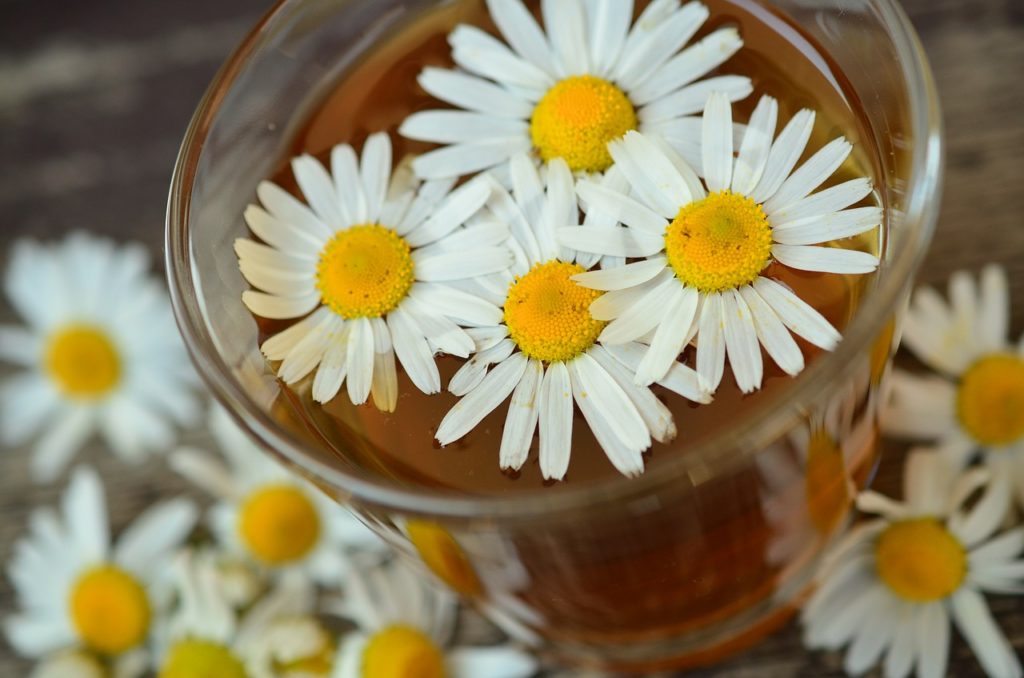 Herbal supplements can be a gentle way to reduce conditions such as stomach upset and anxiety. Other herbal extracts such as garlic oils can be topically applied to houseplants or outdoor gardens to drive away pests like mosquitoes.
Read below for some surprising uses for herbal supplements you may not have heard before.
Soothe irritation and anxiety
Chamomile can be taken as a tablet or brewed in a tea. This herb is a mild sedative and can reduce sleeplessness. Chamomile tea can also be cooled and used as a skin tonic to remove irritation due to allergies. Magnesium supplements can aid in reducing blood pressure and reducing an abnormal heartbeat.
Finally, lavender oil can be spritzed on a sachet or a pillowcase to calm nerves and reduce sleeplessness.
Getting a good night's sleep can greatly reduce anxiety. Consider a bedtime tea containing several of the herbs listed above with the addition of catnip, linden and valerian. Also avoid artificial light from computers, e-readers and digital phones for at least an hour before bed. These can work to convince your brain that it's daytime.
Boost low energy levels
Siberian ginseng can be taken in tablet form to boost energy and elevate your immune response. Raw garlic can also aid in cleansing the body of toxins that may be draining you of energy. If eating garlic is unpleasant, consider steeping a tea of garlic and hot water. The ratio is one cup water per clove of garlic. Honey and lemon can be added as needed.
Finally, the caffeine boost given by coffee may energize you for a bit, but will cause a crash later. Consider drinking green or oolong tea instead of coffee.
Help with weight loss
Green tea can also aid with weight loss when taken as an extract. This fat burning assistance is attributed to the antioxidant epigallocatechin-3-gallate, or EGCG for short.
Another one of the single herbs connected to weight loss is Glucomannan. This supplement is actually a fiber extracted from the elephant yam. The powder is mixed with water and taken half an hour before a meal. It causes you to feel full much sooner than you usually would.
Keep your heart healthy
The herb hawthorn is helpful in aiding heart function. It can aid in reducing arrhythmia, hypertension, and arthrosclerosis. Motherswort is an herb that can help reduce general anxiety and can slow a rapidly beating heart. If high blood pressure is a challenge, the supplement valerian can be a great help.
Depending on your condition, it's wise to discuss any herbal supplements with your physician before taking anything that may interact with other medications.
Reduce the rigors of aging
Old age can feel like a thief in the way it steals your ability to move, think and see. However, there are many herbal supplements that can help you fight off the failings of age. For example, bilberry is a terrific supplement for anyone at risk of macular degeneration or cataracts.
Ginseng can help you maintain a sharp wit and reduce general stress and inflammation throughout the body. Gotu kola is made into a tea that can help reduce varicose veins and improve memory. Finally, turmeric has been shown to reduce oxidative stress. If you're trying to increase your intake of antioxidant foods and beverages like blueberries and green tea, turmeric extract may be an excellent weapon in your arsenal of wellness.
Getting enough rest, maintaining a healthy weight and feeling energized can make each new day feel like a gift. Before adding any supplement to your daily schedule, confirm with your physician that you're not at risk of a bad reaction between your current medications and a new supplement.
The following two tabs change content below.
Dixie Somers
Dixie is a freelance writer who loves to write for business, finance, women's interests, and the home niches. Dixie lives in Arizona with her husband and three beautiful daughters who are the inspiration for her writing.
Latest posts by Dixie Somers (see all)