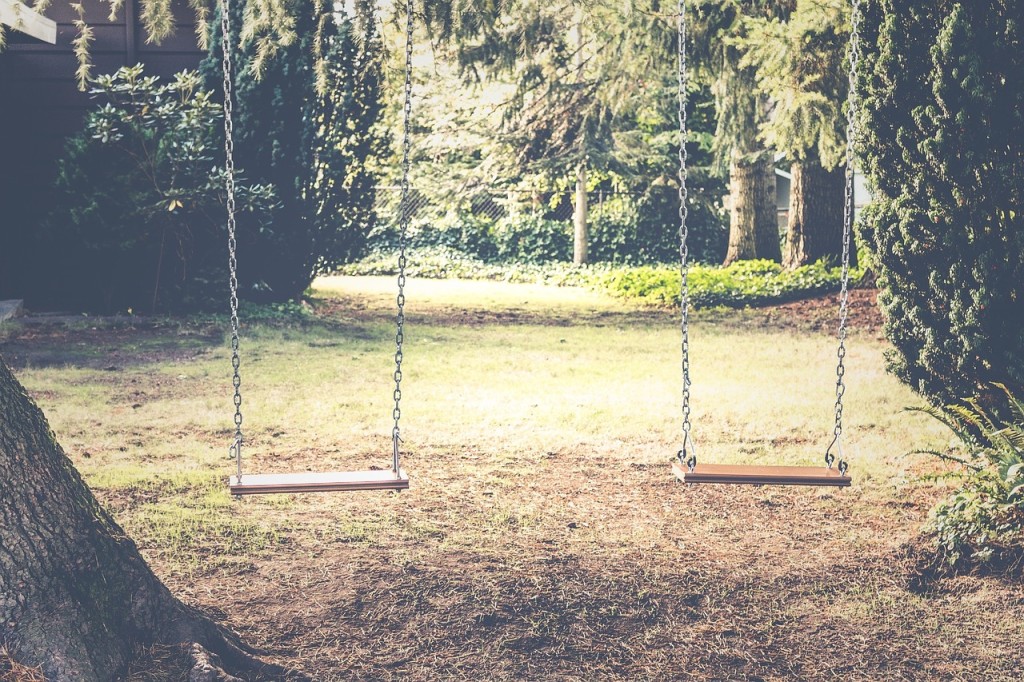 One of the most special and memorable things a family can do is spend time together. Routinely spending time with one another strengthens the bond of love a family shares.
There are plenty of ways to have fun anywhere as long as the family is together. However, one of the coolest ways to have fun with the family involves a big backyard and some creativity.
During the warmer months, try some of these uniquely fun activities in the backyard with the entire gang.
Movie night
Purchase or make some oversized floor pillows. Get a few lawn chairs and blankets. Set up a projector and a screen to watch a movie outside underneath the stars.
It is very easy to create a makeshift screen for a movie night using an oversized sheet, string, and two poles to hold the sheet in place. Pop a huge bowl of popcorn and enjoy the classic movie snacks like candy and hot dogs.
This is a really fun and inexpensive way to enjoy the movies in a truly memorable way. After experiencing movie night underneath the stars, it'll be difficult for anyone to want to go back inside for movie night or go to the movie theater!
Water works
A backyard pool and hot tub are luxurious ways to enjoy a hot summer day or a cool summer night. In addition to enjoying the pool, consider creating a slip-and-slide feature to slide into the water.
Pools are tons of fun to enjoy, no matter what a person's age is. Bullfrog Spas, like those offered by Robert Allen Pools and Spas can even be customized with modular jetted massages.
The older a person becomes, the better the pool is for them because it allows them to get a great cardiovascular workout without the burden of aching joints since swimming is such a low-impact exercise!
DIY games
While the children are out from school, it's easy to fill up their days with lots of board games like Monopoly, Scrabble, and Jenga. While these games are still incredibly entertaining, why not create an oversized version of these exact games for the backyard?
A giant Scrabble board for the entire family to enjoy would be an incredibly hilarious and fun experience. Oversized Jenga would be challenging because there are so many pegs that could fall. Yet, there's no harm in being up for the challenge and having tons of fun with it.
In addition to those games, consider building one or two bowling alley lanes out of wood. These games take a certain amount of creativity to produce and the memories would definitely be priceless!
Fire pit
Because there is fire involved, it is important to play it safe and be careful with fire. However, it is possible to have a lot of fun with a fire pit.
Once the pit is ready, pull out a bunch of marshmallows, graham crackers, and chocolate for yummy s'mores. In addition to s'mores, you can roast hot dogs and nuts. The family can enjoy their entire meal right outside after a rousing time playing games or swimming in the pool.
For a nice added touch, build swinging chairs to encircle the fire pit so that everyone can roast and cook their food while they're still seated.
The amounts of memories a family can make in the backyard are endless. Between tons of fun in the water, lots of board games, countless hours in front of nighttime movies, and roasting s'mores, there are enough activities to keep the entire family busy until the children move out.
Even then, these are all great activities to enjoy with family friends for parties and impromptu get-togethers. Just be sure to keep a camera on hand to take lots of pictures to remember the good times.
The following two tabs change content below.
Rachelle Wilber
Rachelle Wilber is a freelance writer living in the San Diego, California area. She graduated from San Diego State University with her Bachelor's Degree in Journalism and Media Studies. She tries to find an interest in all topics and themes, which prompts her writing. When she isn't on her porch writing in the sun, you can find her shopping, at the beach, or at the gym.
Latest posts by Rachelle Wilber (see all)