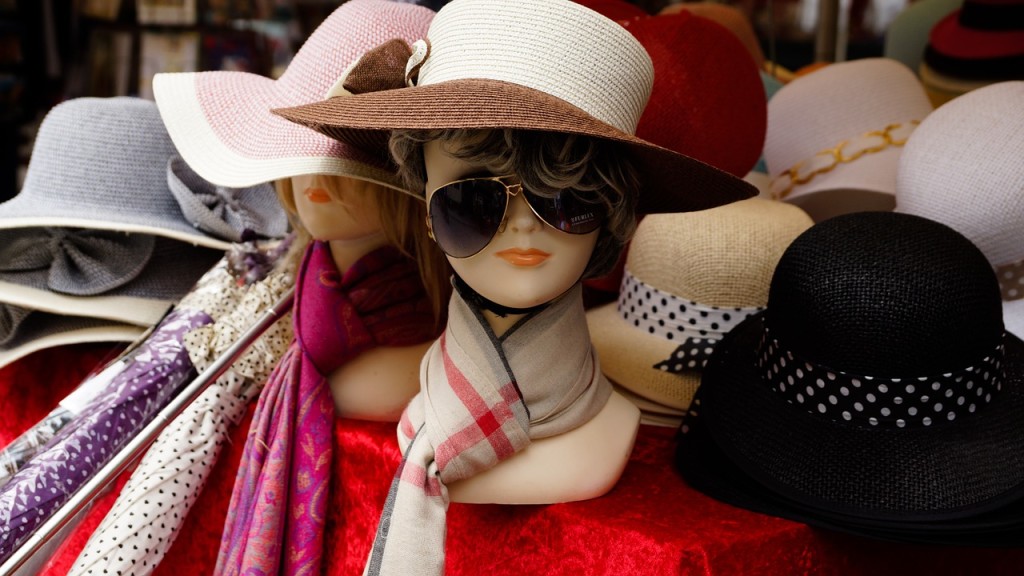 Most of the time, being frugal is not an option, it's a necessity.
If you don't want to show up at the parent-teacher conference in gray sweats and fuzzy house slippers, it is imperative to learn how to style yourself, making the most out of every dollar you spend on your wardrobe.
Select a color palette
Choosing a color palette means selecting a couple of basic colors and a couple of accent colors for your wardrobe additions. A basic color palette allows you to mix and match and get a variety of looks from a few coordinating pieces.
For example, a simple color palette would be black and ivory as basic colors and red and teal as accent colors. Skirts, slacks, and tops in the basic colors, and tops in the accent colors will make sixteen combinations.
Add a vest, sweater, and jacket to the mix and you build even more possibilities. A few scarves add even more variety.
Fifteen articles of clothing within a specific color palette will allow you to create dozens of different looks.
Accessorize!
Accessories can make the outfit. Adding a necklace and a pair of earrings will dress up an otherwise boring ensemble.
Coordinate costume jewelry within your color palette, and stay away from gaudy, trendy items that might label your look as "so last year."
Clear out the clutter
Get rid of items you don't wear anymore. If it doesn't fit, is out of style, or needs repair, clear it out.
Consign items that are sellable, and donate the rest. If you haven't worn it in a year or more, it's time to say goodbye.
Launder carefully
Follow the garment label instructions for laundering your clothing, and consider going above and beyond their suggestions.
This will keep colors bright and reduce pilling and fraying. Using cold water and color safe detergent to wash and hanging to dry also allows you to maximize the life of your garments.
There are websites such as http://www.quickenloans.com/blog/save-money-maximizing-clothing-wear or http://www.delken.com/care_tips.php that have great information on getting the most out of your clothing dollar.
Never pay retail
Everyone knows to shop the sales. Many department stores offer coupons and extra percent-off promotions, and discount stores offer designer label fashions at great savings.
When Internet-shopping, look for promo codes and coupons such as those found at Discount True, which has an Amazon free shipping coupon code to help cut back on costs.
Choose quality over quantity
Just like it is better to have a few good friends than hundreds of acquaintances, selecting a few high-quality wardrobe items will serve you better than lots of flimsy, cheap things.
Quality items are well constructed and use a higher grade of fabric. When well cared for, better clothes should last for years.
Modify the way you think about your style, your wardrobe, and the way you purchase and maintain your clothing. Thoughtful, planned purchasing and great maintenance and care will help you build a style to get excited about, as well as being good for the budget.
The following two tabs change content below.
Rachelle Wilber
Rachelle Wilber is a freelance writer living in the San Diego, California area. She graduated from San Diego State University with her Bachelor's Degree in Journalism and Media Studies. She tries to find an interest in all topics and themes, which prompts her writing. When she isn't on her porch writing in the sun, you can find her shopping, at the beach, or at the gym.
Latest posts by Rachelle Wilber (see all)