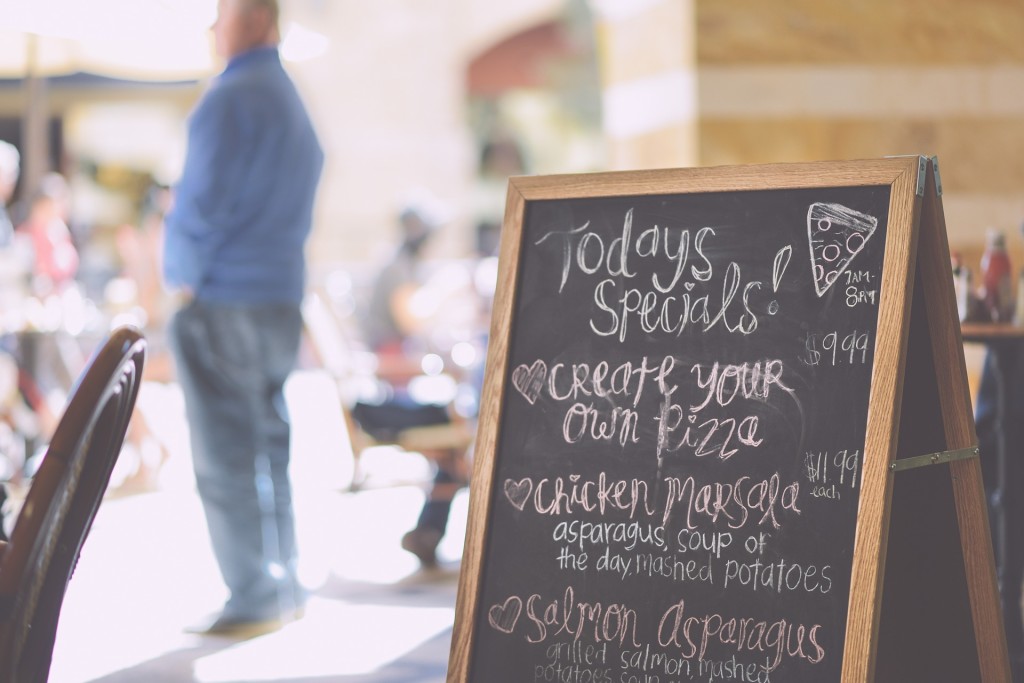 If the pumpkin-spice and rampant turkey of the holidays has you burnt out at mealtime, then perhaps you simply need a new approach to dinner.
Where pizza would be heavy but a sandwich just won't do, a dressed-up flatbread can really sate your hunger and in a pinch, too. Give one of these recipes a try and you'll be hooked for certain.
BBQ chicken crunch flatbread
Though unconventional, this flatbread will remind you of the coming summer barbeques and all the flavors therein.
1 long, rectangular flatbread (5″x9″ would be best)
6 oz rotisserie chicken, shredded
4 tbsp sweet BBQ sauce (Sweet Baby Ray's is a favorite)
4 oz prepared creamy coleslaw
2/3 cup shredded sharp cheddar cheese
Mix the chicken with the BBQ sauce, and spread evenly over the flatbread. Cover in cheddar and toast for 4 minutes at 375 degrees. Remove from the oven and top with the chilled coleslaw and serve immediately.
Open-face breakfast burrito
Breakfast has never been more delicious. Try this instead of grabbing a greasy burrito from a drive-thru or a doughnut at the office, and you'll be glad you did.
1 focaccia-style flatbread
2 eggs, lightly scrambled
1/2 cup cheddar cheese, shredded
1/4 cup chopped bell peppers
4 oz crumbled, cooked breakfast sausage.
Place the flatbread in the oven for 2 minutes at 400, and remove. Top with the egg, then pepper and sausage, and finally the cheese and return to the oven for 4 minutes.
Caprese salad flatbread pizza
A fresh mix of bright green basil and fruity tomatoes makes this an all-star favorite, reminiscent of an Italian garden in springtime.
1 long, rectangular flatbread
1 medium roma tomato, sliced
1/2 cup sliced, fresh mozzarella
1/4 cup chopped basil
2 tbsp balsamic vinegar
Toast the flatbread at 400 for 1 minute. Add the sliced tomatoes and then the mozzarella, then sprinkle the basil over and cook for an additional 4 minutes, until the cheese melts. Remove and drizzle with the vinegar.
Flat and fruity
Sometimes, you want something easy for breakfast, and sometimes, you want something healthier for dessert. This recipe fills both of those needs in a fun and delicious way.
1 wide, thin flatbread
1 tsp cinnamon
1 tbsp sugar
1 sliced banana
5 sliced strawberries
3 oz softened cream cheese
1 tbsp butter
Italian delicatessen pizza
Spicy and delicious, this flatbread will save you time and satisfy your hunger with little fuss but big taste.
1 thick, docked flatbread (The large focaccia-styled flatbread, from places like Klosterman Baking Company, works great as the docking on top and the thickness of the bread allows for maximum saturation of the sauce.)
10 slices of salami
14 slices of pepperoni
2/3 cup mozzarella cheese
1/4 cup chunky marinara
Cover the flatbread in the salami and toast at 400 for 2 minutes. Remove, cover in the sauce, then the pepperoni, and finally the cheese, and return to the oven for 4 minutes.
Spread the butter over the flatbread and sprinkle with the cinnamon and sugar, and toast at 400 for 2 minutes. Remove and spread the softened cream cheese over and top with the fruit.
Final word
If you're strapped for time, lacking inspiration, or simply bored of your food routine, why not try something different? Varying in texture and taste, flatbreads have many different applications and are the perfect size for one or two people to enjoy a quick and satisfying meal.
Quick to prepare and easy to craft, these recipes cover a wide range of flavors, textures, and styles, certain to delight even the most picky eaters. Do yourself a favor and shake up your stale menu today, and add a little color to the grey of winter.
The following two tabs change content below.
Brooke Chaplan
I am a freelance writer and blogger. I love to hike, bike, run and write. I live in Los Lunas, NM and have a cactus collection.
Latest posts by Brooke Chaplan (see all)