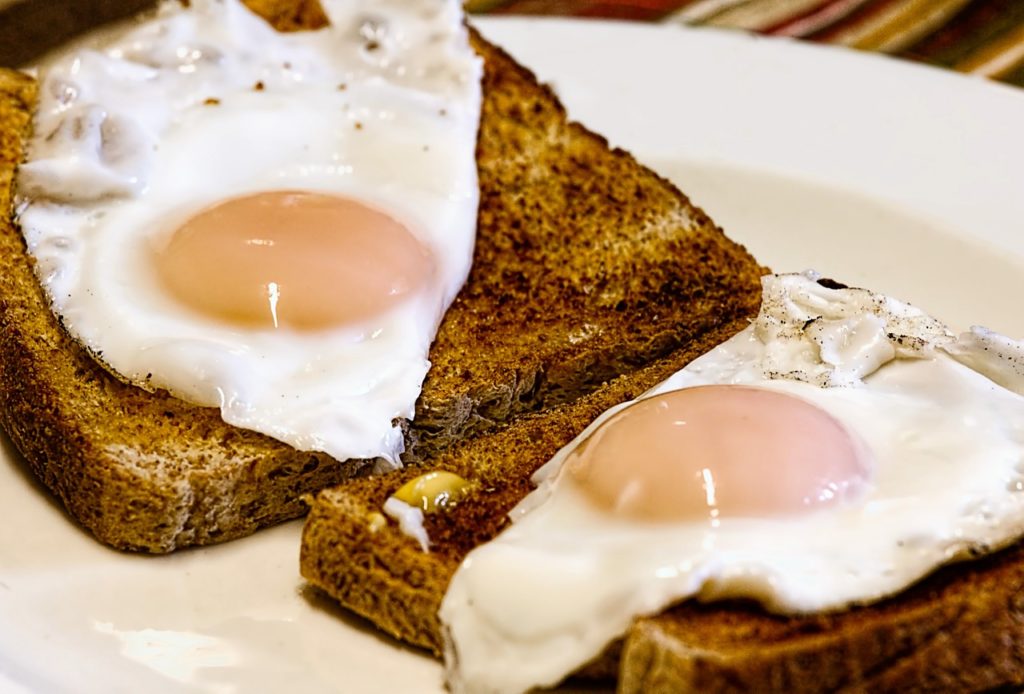 Breakfast is often called the most important meal of the day. Most breakfast foods are very sweet, which can be annoying for anyone who is a big fan of savory food.
If that's the case for you, then these recipes will set a delicious, filling tone to start the day off right.
Egg and avocado breakfast sandwich
Likely one of the most savory dishes without meat involved, this breakfast sandwich will leave you full and satisfied for the day ahead. Avocados and eggs pair together for a one-two punch of savory delight.
Shakshouka
A recipe based on eggs poached in tomato sauce, this exotically spiced North African dish is impossible to turn down. The beauty of Shakshouka is that it can be modified with many different spices, vegetables, and cheeses.
The recipe comes out well whether you prefer an unbelievably hot flamethrower, or just enjoy a bit of mild spiciness to liven up your meal.
Breakfast casserole
A Southern staple, this breakfast casserole is meaty and extremely filling. It has to be made the night before to allow all of the parts to come together in the fridge, but the extra time is worth it.
Make-ahead baked eggs with zucchini and gruyere cheese
Another recipe that can be endlessly modified, make-ahead baked eggs are an excellent breakfast treat that can be vegetarian or made with meat. Baked eggs can pair with practically anything, making them a workhorse of the early morning kitchen.
Ham and egg breakfast pizza
Pizza for breakfast? It sounds unusual, but it's really not that far removed from any other breakfast flatbread or sandwich. You can even just put the toppings and other ingredients on your favorite Klosterman Bakery Company flatbread or rolls for a more personalized breakfast.
Plus, it can give the hardcore pizza lovers a real treat in the morning.
Huevos rancheros
Translating (perhaps unsurprisingly) to "Rancher's Eggs" this savory Mexican dish pairs eggs with tortillas, refried beans, and avocados to make a savory, spicy, Latin-American start to the day.
Goat cheese scrambled eggs with pesto veggies
Goat cheese can be an acquired taste for some, but an appropriate cow's milk cheese (such as sharp cheddar or aged gouda) can be easily substituted and the recipe will still be excellent. It is also fairly simple, which makes it a powerful candidate for weekday mornings.
The morning need not be dominated by sweet foods. All of these dishes are bursting with savory flavor and make for a delicious start to anyone's day. Whether it's an overnight dish or a quick morning preparation, these recipes are sure to delight.
Image from Pixabay
The following two tabs change content below.
Brooke Chaplan
I am a freelance writer and blogger. I love to hike, bike, run and write. I live in Los Lunas, NM and have a cactus collection.
Latest posts by Brooke Chaplan (see all)