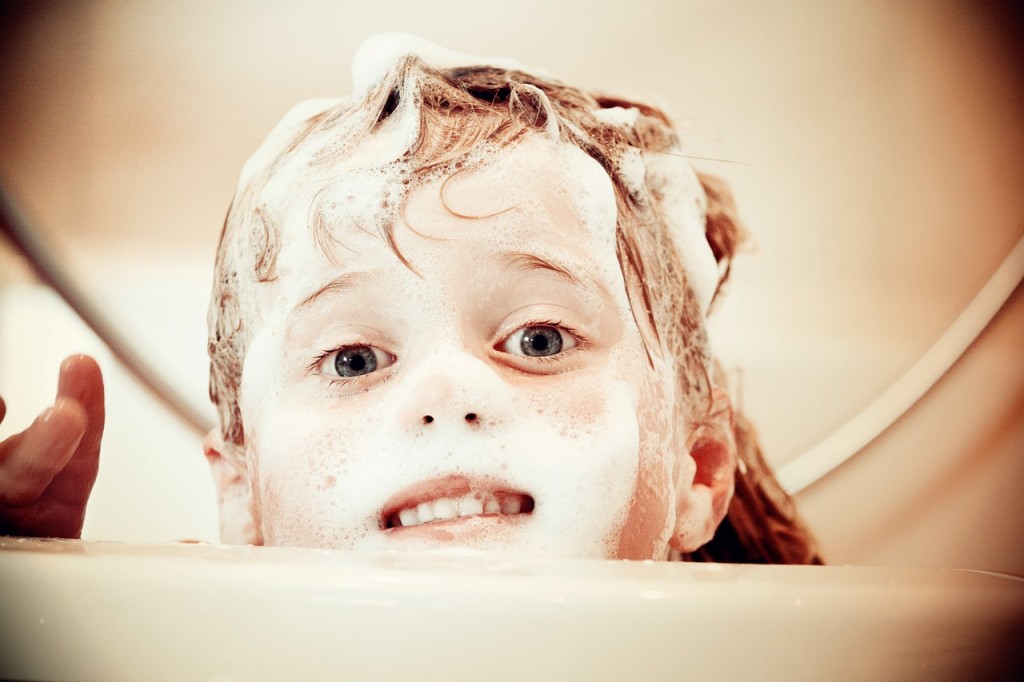 Parents across the country are familiar with bath time drama.
Kids of all ages don't want to stop playing long enough to bathe, but parents need them to be clean and learn good hygiene habits.
The good news is there are some steps you can take to get the stress out of getting clean.
Have a conversation
It's entirely possible your child is dealing with some very real fears or concerns. Some children are afraid of water, and others know that bedtime is coming and don't want to hit the hay afterwards.
If your child is verbal, then have an open conversation about why they don't want to take a bath. You may find the answer is as simple as switching to a shower, using a different water temperature, or giving your child a little playtime after the bath.
Break out some toys
If the reason is just that your child doesn't want to stop playing long enough to hop in the tub, then it's time to make this process more enjoyable.
Break out the bubble bath, and let your child take some toys in with them. The toys could be daily favorites, or you can just find a few cups and spoons to play with in the water.
Kids usually aren't too picky about the toys they take with them, so all you have to do is make sure they will withstand the water exposure.
The after-period should be worth it
One way to make your child more willing to bathe is to have something cool waiting for them when they get out.
You can find deals on lots of baby clothing like luxurious, soft pajamas or robes at online stores like Baby Steals. Tell your kids when they get out of the tub, they can try on new clothes, drink a little cocoa, and spend a little time snuggling with you.
Make this a routine and your bath time battles can become part of the past. If you want your child to bathe in the morning, remind them to put out their favorite school or play clothes for when the bath is over.
Give them some power
As your child grows, the bathtub struggle may come from their desire to have a little more control over things. If your child wants to start washing his own hair, then encourage this with your supervision.
Give them a washcloth and let kids take a little more control over this process. Depending on the age, you may be able to transition yourself right out of the bathroom so your child can bathe independently.
Tips for toddlers
In some cases, it's a very young child who hates bathing. If your baby or toddler screams and cries with the bath, then you'll need to make a few changes.
Stop to really consider the environment. A bathroom that's a little chilly will be positively uncomfortable once skin is wet, or they may have sensory issues that make the washcloth feel painful.
If your child is screaming with every bath, then remind yourself that sponge baths are perfectly acceptable for little babies, and they don't have to be bathed every day. Try changing linens and temperature levels to find one that works better for your child.
It's important for kids to bath regularly, but getting them into the tub or shower can be a huge challenge. Rather than threatening or bribing kids, try having an open conversation to determine what the real issue is.
You may also be able to make bath time more fun or interesting to ensure that the routine starts to run more smoothly.
The following two tabs change content below.
Brooke Chaplan
I am a freelance writer and blogger. I love to hike, bike, run and write. I live in Los Lunas, NM and have a cactus collection.
Latest posts by Brooke Chaplan (see all)