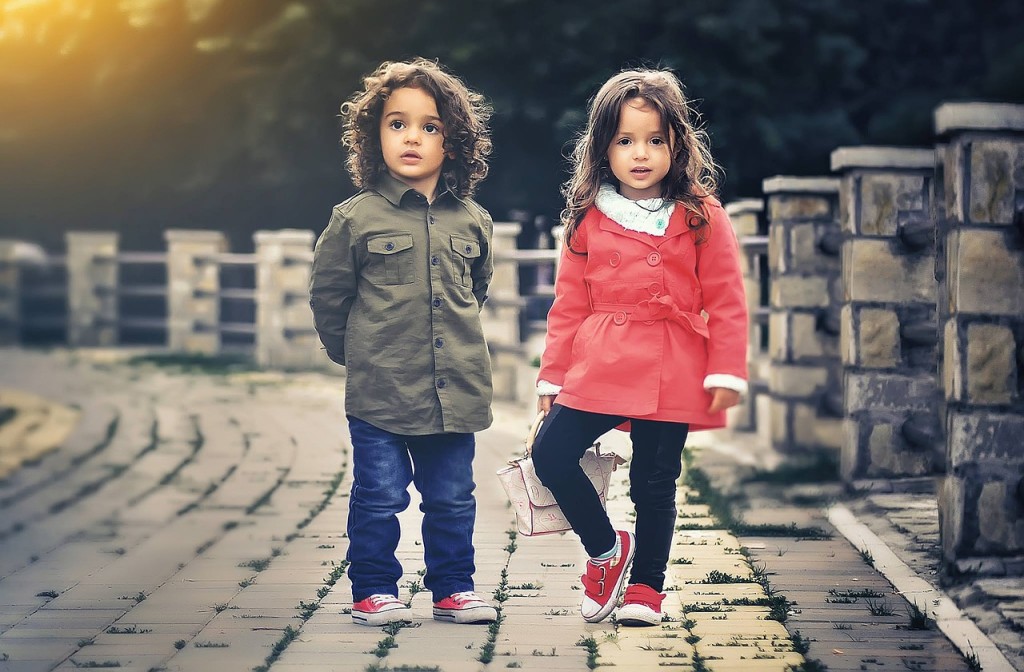 Toddlers are just naturally cute no matter what they're wearing, but with the right wardrobe you can turn your cute toddler into a future fashionista who gets attention wherever they go.
If you're fashion-challenged or you just don't know how to put together an outfit to get those adorable looks you see in the catalogs, here are four tips that will turn your must-have toddler gear into outfits that look fresh off the runway.
The casual printed tee and jeans
There is nothing wrong with effortless fashion. Sometimes, it takes nothing more than some stonewashed skinny jeans and the perfect tee with a clever little saying to turn heads.
It is becoming quite a fashion trend to print graphic tees on onesies or in toddler sizing. If you pair this simple piece with the right modern pant and some Converse shoes, you have a great look for anything from a trip to the mall to a day in school.
Jean jackets and skirts are a must for your diva
Leggings alone may not be a fashion piece, but corded leggings and a printed skirt your little diva will turn heads. Add a pair of cute ankle boots, a plain top and a jean jacket and some pigtails (if she has a head full of hair), and you have a heart breaker in the making.
A layered look complete with vest for cooler days
You might worry about your little tot's comfort on winter days, but don't fret. When you layer pieces and pair the right tops and bottoms, the cooler months create the perfect setting for a complete layered look.
With an insulated jean pant, a long sleeve printed thermal and a solid Ralph Lauren Baby Boys' Quilted Full-Zip Vest (available with Discountrue coupons for Macy's), you can get your little one ready for a winter wonderland without having to compromise fashion.
Add a nice floppy hat or an accessory toddlers love and you will have an adorable toddler.
Take the frill and lace to another level
One of the main reasons most women are excited to have a daughter is because they can dress them up in those frilly dresses complete with tool and lace. If you want your little one to look like a natural-born princess, you don't have to put them in a Cinderella dress.
Instead, why not create your own modern look complete with frills and ruffles? Tutus are becoming all the more popular, and paired with a body suit, an over-sized headband, and even sparkly overalls, your little girl will look ready to go.
You should never put fashion before comfort. There are plenty of pieces that you can choose from that are functional, practical and still fashion-forward. Make sure that you look for basics, but don't overlook the power of a great accessory to complete.
The following two tabs change content below.
Anica Oaks
A recent college graduate from University of San Francisco, Anica loves dogs, the ocean, and anything outdoor-related. She was raised in a big family, so she's used to putting things to a vote. Also, cartwheels are her specialty.
Latest posts by Anica Oaks (see all)