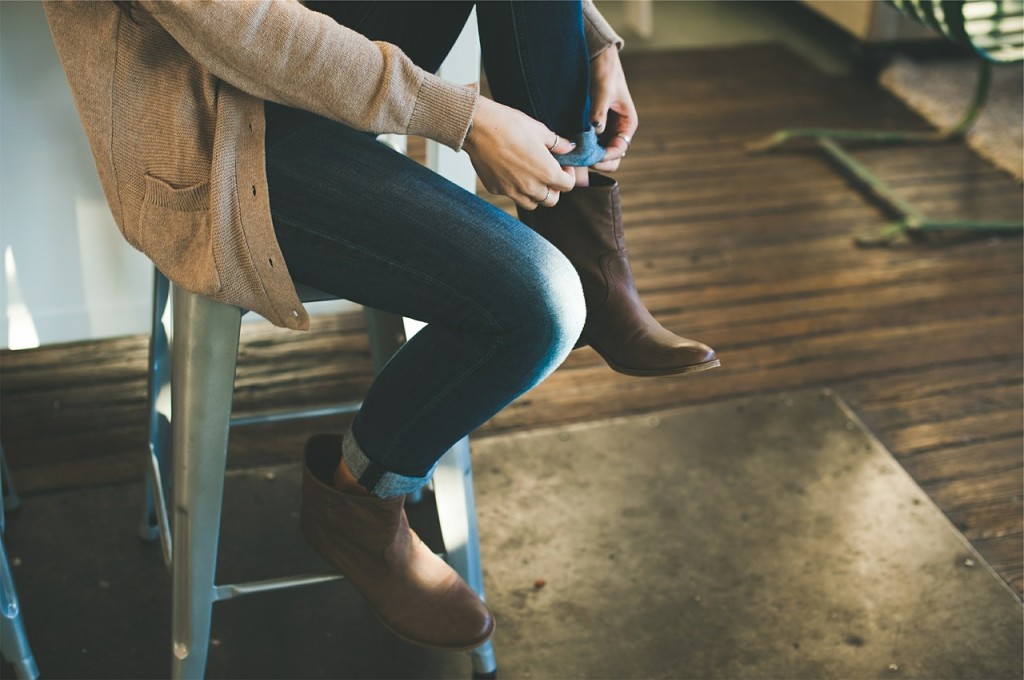 Fall is arguably the best time of year for fashion. Artful layering is finally seasonally appropriate, and makeup and hair styling are not undone by humidity.
The trick to great fall style is building versatility into an outfit. That way, one can make adjustments for temperature changes without downgrading the look.
Here are four easy ways to accomplish this.
Sheer top layers
Sheer dresses and tunics are the toast of Hollywood, but they are in the odd category of clothing that is sometimes hard to wear in the real world.
The necessary under-layers create more bulk than is comfortable in warmer weather, but the colder months provide the perfect opportunity to dabble in this A-list trend. A foundation of leggings and a cami can be topped with a lightweight dress made out of lace or chiffon.
Sweater dresses
The T-shirt dresses from this past spring and summer are giving way to sweater dresses. One does not have to change the fundamentals of her wardrobe; she is simply swapping out one type of shirt dress for another.
Sweater dresses offer a lot of textural possibilities. A dress with a prominent design looks great when worn with textured tights. Amplify this effect by adding a chunky knit scarf.
Long outerwear
Longline cardigans have been stylish for a few years now, but long vests have only recently started hitting store shelves.
A longline sweater bought with coupons from Overstock is more affordable and more elegant and mature than a traditional short cardigan is, especially if the front opening is tapered like a shawl.
A long vest is another key item for fall. It's sleeveless so it doesn't make the wearer overly warm, but it still provides a nice barrier against an early evening chill.
High-waisted bottoms
High-waisted pants are divisive in the world of fashion. They are difficult to style properly, and they are evocative of a specific style era. Since they are hard to reinvent, they always appear vintage.
Designers are attempting to spark a resurgence in the style, and it seems to be catching on among editors and models. They make the legs look longer, especially when worn with boots, platforms or wedges. Women who favor maxi dresses during the summer may find that high-waisted pants are a natural fit for fall.
Fall fashion is only a little about staying warm. It is predominantly about the fun of being able to embrace a wide swath of style without regard for the weather report. Lightweight layers, textures and high waistlines are the hallmarks of this season.
The following two tabs change content below.
Anica Oaks
A recent college graduate from University of San Francisco, Anica loves dogs, the ocean, and anything outdoor-related. She was raised in a big family, so she's used to putting things to a vote. Also, cartwheels are her specialty.
Latest posts by Anica Oaks (see all)