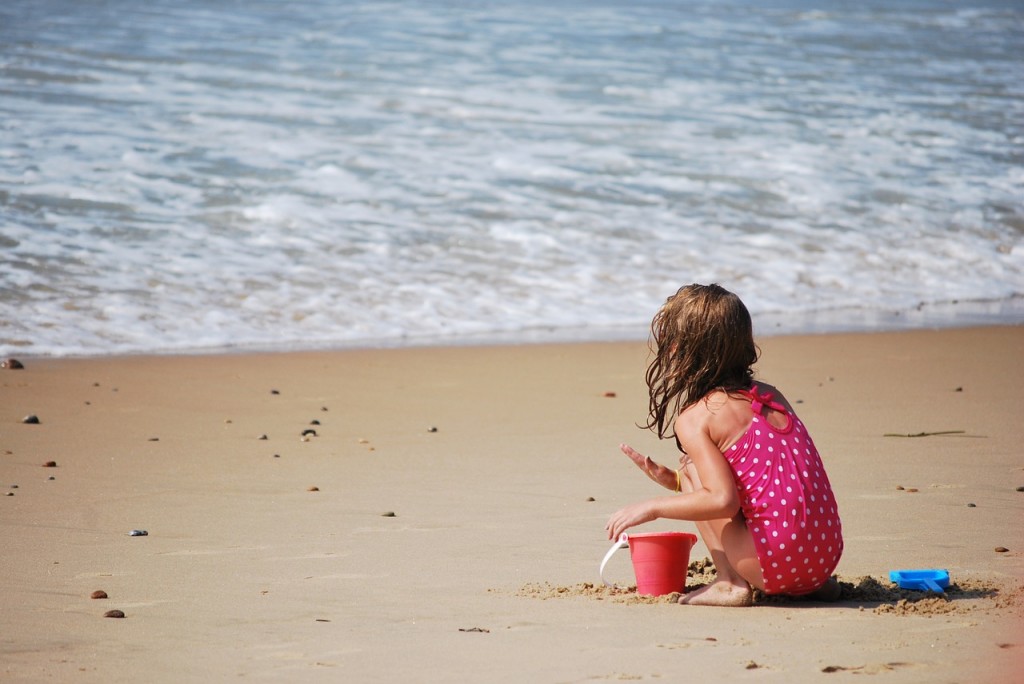 Watching children on a playground is amazing—most are just naturally physically active and always moving around.
Most people are not aware just how important it is for kids to swing from those monkey bars, balance on the beam, and climb up the slide. Merely encouraging normal play will direct kids to a lifetime of being active.
As they get older, it is hard for most kids to get enough exercise. Maybe they do not have any active role models at home, maybe they are feeling burdened with school work, or perhaps just don't have many opportunities because both parents work late.
The world is a much different place than it was generations ago. Kids don't have the freedom to run around the neighborhood playing without their parents fearing for their safety.
Even with these obstacles in place, parents can find time to help their children realize the importance of daily activity. If we can do this, it will instill a love of physical activity that will last a lifetime.
To help you get started, the following are four ways to raise healthy, active kids.
Make it fun
Convert physical activity into a game and your kids won't even know they're getting exercise.
One great idea is right in your backyard. Make an obstacle course and time your children as they run it. They might even want to run the course over and over just to beat their last time.
Creating an obstacle course is not nearly as difficult as you'd think. Use hula hoops to create a tire run on the ground and balance a plank of wood across two cinder blocks for a quick balance beam.
Get creative and use what you have to make a fun, somewhat challenging course for your kids to navigate.
Go geocaching
Turn your next family hike into a treasure hunt and watch how excited your kids get about being out in nature.
Have you ever heard of geocaching? This is a family-friendly recreational activity which involves searching for a hidden object using GPS coordinates. You can download the app "Geocaching Intro" for free and get started today.
There are hidden caches everywhere. Some might even be in your own neighborhood. Most caches have a notebook for you to sign and some even have little treasures your kids can take as a reward.
Just make sure you bring something to replace whatever you take in the cache for future explorers to find.
Make a splash
Swimming is another activity that does not feel like exercise to kids. Teach your kids to swim early or start swimming lessons. The pool can be a scary place if they don't know how to swim.
A specialist who teaches NYC swimming lessons says every child should learn how to swim, as swimming is a healthy and potentially life-saving skill. Swimming lessons are an excellent way to get your kids motivated and moving, as pool-based activities are as fun as they are fitness-promoting.
Limit screen time
This one can be tough to do, especially for tech-savvy families. If your kids are reluctant to abandon their screens, consider creating a chore chart with screen time rewards.
For each chore completed, the child can have a certain amount (usually 15 minutes) of phone or computer time. Screen time is often sedentary time, so the less of the former you allow, the less of the latter you'll see.
An estimated one in three children in the United States are overweight or obese. The biggest health concern among parents nationwide is now childhood obesity. Affected kids are more prone to low self-esteem, negative body image, depression, and future health problems.
We can do something about this, starting in our own homes, by showing kids that fitness and exercise can be fun.
The following two tabs change content below.
Marlena Stoddard
Originally from Senoia, GA, Marlena Stoddard lives in Santa Rosa, CA with her husband and two children.
Latest posts by Marlena Stoddard (see all)