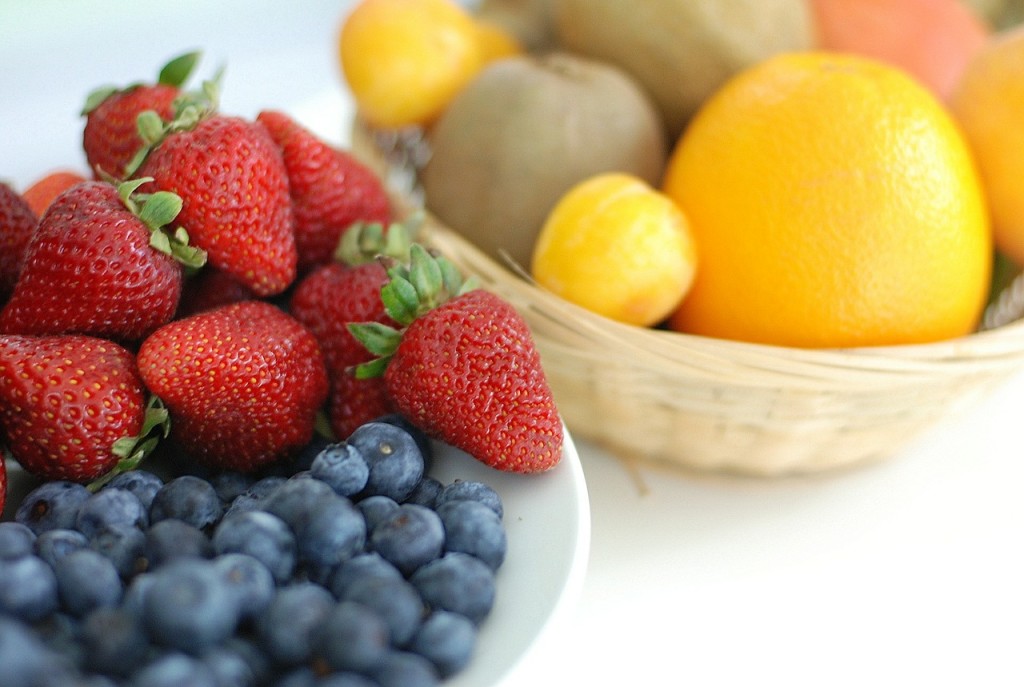 Feeling tired?
From time to time, we all find ourselves in a position when we just can't get enough of sleep and it seems to us that days got shorter for all of our chores and responsibilities.
Especially when you have a newborn baby by your side, it gets really tricky to keep yourself healthy for the good of your child and for your own good as well, and it is reasonable to lose your temper and concentration once in a while.
If you are working on a daily basis in addition to that, soon, you will realize how difficult even a simple task can get, when you are just feeling under the weather constantly.
If you just can't manage the time to relax for a few days and rejuvenate, maybe choosing organic food might help you get through your working hours.
By choosing organic, you're not just helping the planet, although it is true that by choosing just one organic product out of ten items you purchase can literally assure a more humane treatment of 915 million animals.
Also, you are helping your bodily organisms to stay active and vigilant. Here are a few tips on that matter.
Coconut oil
By choosing this alternative and use oil from dried coconut meat, you can reduce your weight and help your immune system get stronger. It also helps with digestion, and is rich with antioxidants, lauric acid, and capric acids as well.
This means that it can help you relax if you are exposed to any kind of stress by its soothing aroma just to begin with. And also if you are experiencing any heart problems, you should definitely look more into extra-virgin, unrefined coconut oil.
This little Peruvian friend is a power bomb. Maca root is rich with amino acids, vitamins C, D and E, and it's filled with enzymes. This vegetable is a great regulator for hormone function. It boosts your libido, gets your energy on a high level, and your brain and mental condition will be thankful, too.
You can use this powder in your breakfast shake, or in any way for that matter, and the list of positive affects just keeps on going.
Acai
Often referred to as the superberries, these fruits come from the wilderness of the Amazon River and are one of the most powerful natural antioxidants. With consuming acai berries in any form, your cognitive functions will be enhanced, your cholesterol will be kept under control, and it will even help you to reduce the process of aging.
Sounds impossible, but check it out for yourself because this organic choice may just be a lifesaver.
Our important allies
To keep this list short, we will sum up your most important choice under one specific category. Always choose gluten-free food.
One in three people should already be on a diet that totally expels gluten from usage. Avoid wheat flour, pasta, bread crumbs and soy sauce. Simply, don't use them.
For digestive health, stress relief, concentration and even joint and bone pain, you need to keep yourself away from gluten. It is not that hard, here is a list that might help you understand how easy it actually is.
After all, try to stay positive. Here is a silly little rhyme that I use when I'm out grocery shopping that helps me remember what gluten-free groceries are, and it also keeps me away from all the junk food.
Fresh fruits and vegetables, beans and peas, rice and eggs and some types of cheese, corn, potato, yeast and seeds, this is what my body really needs! 
[Image from Pixabay]
The following two tabs change content below.
Gabriella Diesendorf
Gabriella Diesendorf is a freelance writer from Australia and a devoted mother. She loves badgering about beauty, green lifestyle choices and parenting techniques. If you mention attachment parenting or natural makeup, she will bore you to death.
Latest posts by Gabriella Diesendorf (see all)