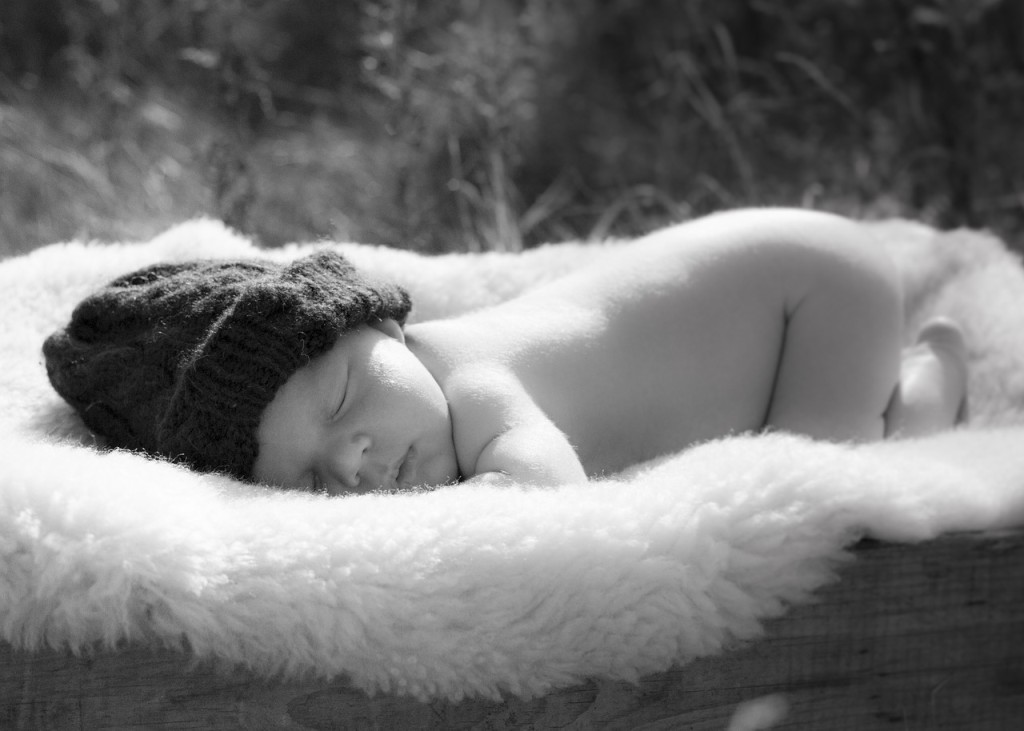 There is nothing more pleasant for the eyes and soul than the sight of a sleeping baby. Make sure to keep these moments last forever by taking a photograph.
Still, if you want to make it really special and even professional-looking, do not forget to set the stage and use some props to help you create some wonderful memories for the future.
Sleeping baby angel
Babies look absolutely adorable and heavenly when they sleep all cuddled up and cozy. By adding a set of wings, you can take a stunning picture with your child looking like an angel, butterfly or fairy.
There are many small wings that would not bother the baby during a nap, and you can also get them in various shapes and colors.
Cutie in the diaper set
Diaper sets are also very popular when wanting to get a perfect photo of your child. The set usually includes bottoms and a beanie.
You can buy some or make a crochet set yourself, it is your call. In pictures like these, you can transform your peaceful child into a little animal or add a touch of silliness.
These sets are usually striking and colorful, so make sure to place your little one on a plain-looking and simple base.
A hat can do it
The easiest way to take a memorable picture of your sleeping bundle of joy is to put a nice hat on the baby's head while he/she is curled up and happy in the dream world.
This is fairly simple to do because you probably have a lot of baby hats already, and the only other things you need are to find adequate lighting and prepare the setting for taking a picture.
Baby hammocks
If you want to go all out and explore different surroundings for a perfect photo, a baby hammock can give you this pleasure.
You can experiment with different positions, use different wallpapers at your home for the background or go outside and preserve the moment of your baby being one with nature. These can be especially effective when combined with hats of similar material.
Stork sack
If the hammock does not spark enough creativity for your photography skills, a stork sack definitely will. With a fun prop like this one, you will be able to take advantage of any background that seems like a perfect addition for a valuable memento of your dreamy little one.
Swaddle sacks
Take the term "bundle of joy" literally and place your sleeping child in a swaddle sack. Babies will feel cozy and secure while you will get the opportunity to take some more beautiful photos.
You can experiment with different positions and colors, mixing and matching the color of the surface where your child is lying with the color of the swaddle. Different textures are especially effective and you can always add some more details such as a hat, headband, flowers, and so on.
Wrap your baby up
From elegant knit wraps to comfortable baby blankets, you can set the mood and stage for the perfect photo shoot.
Barely see-through knit wraps can be used as covers, ribbons and wraps while baby blankets can give you a lot of options because if they are made of thick and cozy materials, they can be placed anywhere for your child to sleep in, including grass, floors, logs, and others.
Taking staged photographs of your sleeping beauty does not involve a lot of effort but it can mean a lot for the whole family. Moreover, think about the joy your children will look at these pictures with when they grow up.
Featured image from Pixabay
The following two tabs change content below.
Gabriella Diesendorf
Gabriella Diesendorf is a freelance writer from Australia and a devoted mother. She loves badgering about beauty, green lifestyle choices and parenting techniques. If you mention attachment parenting or natural makeup, she will bore you to death.
Latest posts by Gabriella Diesendorf (see all)