When valuable property has been handed down from generation to generation, keeping those items safe and secure should always be a priority.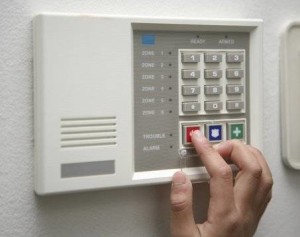 Whether you choose to proudly display these heirlooms in the home or you've decided to keep them in a secure storage facility, protecting these antiques can be accomplished in several ways.
Climate-controlled storage
When it's impossible to keep valuable heirlooms in your home, or they simply don't fit well with your home's décor, self-storage companies provide a safe and secure solution for keeping your antiques monitored and under lock and key, 24 hours per day.
Depending on the items being stored, it's important to consider a climate-controlled storage facility or a storage company that offers climate-controlled units.
Before placing your furniture or personal items in a storage unit, make certain that clothing has been professionally cleaned, and wood furniture has been waxed or oiled.
Home security systems
For those homeowners who decide to display their heirlooms or simply keep them in the home, a security system like those from Arpel Security Systems will offer peace of mind knowing that your property will be safe even when you're not at home.
While there are a variety of products available on the market, a professionally installed security system will offer reliable service and the best possible options for your particular needs.
Safe deposit boxes
A traditional safe deposit box is a possible solution for those individuals who'd like to secure heirlooms such as gemstones, jewelry, coins, precious metals, and fragile documents.
Safe deposit boxes are primarily offered by banks, and security measures make it virtually impossible for anyone but the renter to access the box.
Climate control
For those homeowners who decide to keep their valuable heirlooms in the home, it's important to consider the surrounding environment and what effect it will have on property that might be sensitive to constant changes in temperature and moisture.
Homeowners should avoid storing items in basements, outbuildings, and any spaces where conditions may be damp, extremely dry, or otherwise difficult to regulate. Adequate ventilation, thermostatically controlled temperature, and the use of a dehumidifier are all helpful tools in the effort to keep heirlooms safe from unfortunate damage.
Homeowners generally place a high value on family heirlooms. When a secured storage facility is not an option, home security systems are the perfect solution. When items are kept in the home, they can be enjoyed and shared by everyone in the family.
Image credit: homesecuritysystems | Flickr
The following two tabs change content below.
Lizzie Weakley
My name is Lizzie Weakley, and I am a freelance writer from Columbus, Ohio. I went to college at The Ohio State University where I studied communications. I enjoy the outdoors and long walks in the park with my 3-year-old husky, Snowball.
Latest posts by Lizzie Weakley (see all)