Before Twitter was Twitter, a twitter was nothing more than a series of short, high-pitched calls or sounds. And now that Twitter is the Twitter that we know, the blue bird has become synonymous to microblogging, social media involvement, a marketing platform of sorts, brand awareness, an avenue where some personalities connect and unfortunately lash at each other, et cetera, et cetera.
The good and bad of tweeting, all in a single sentence.
Recommended reading: Getting More Twitter Shares Has Gotten Easier with EasyRetweet
And whether you're a brand making a name for yourself, a blogger trying to get your message across, a celebrity reaching out to your followers, an average Jane or Joe sharing stuff you find interesting with friends, family and colleagues, the more Twitter followers you have, the more influential people perceive you to be.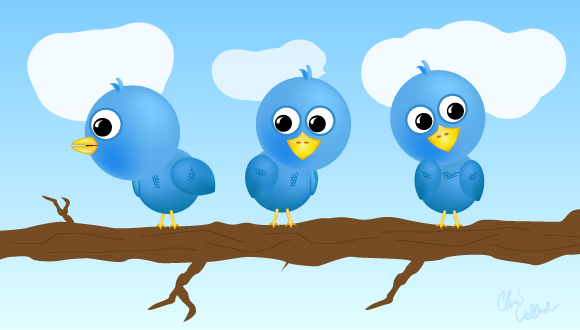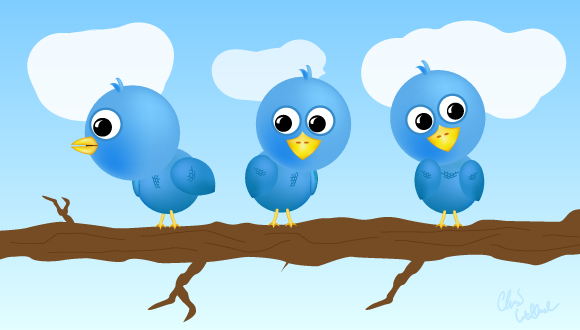 I am new to Twitter, and as of this writing, I have a total of 164 followers. Not very influential nor popular, eh? As a blogger, sometimes this bothers me, especially after reading from here, there and everywhere the importance of Twitter to build a blog following. And since I'm relatively new to the platform, here are two things about this social media tool that interest me:
1. Some people think it's rude not to follow back.
Okay, so I'm new. But that doesn't mean I'm gullible. Following people doesn't oblige them to follow you back. Twitterverse may be a virtual world, but it's still a world that upholds freedom of choice. (Generally speaking, yes.) If people find what you have to say interesting enough, something within their line of business or field of expertise, they will follow you back without asking them to.
Then again, I generally follow back. There are but a few followers I have failed to include in my following list, thank goodness for that.
2. Some people follow you. And when you follow back, they unfollow. 
Seriously, this is the part I don't understand. People not following you back shouldn't be taken personally, and yes, I've just said that and I stand by that. But people using the follow button as bait? I would like to believe these people don't know what unfollowers.me is for. Maybe they don't find my posts interesting. Well, could be, and I don't blame them for that.
And given that they have followers totaling up to six digits and a following count of just over 100 when they're not the Pope, what am I supposed to think? That they form the elite snob squad? I'll be honest; I can't help thinking they just used me. It may not be personal, but I don't think I can tolerate this culture of snobbery. However inconsequential I may be in the Twitterverse, I'm not giving these snobs more reason to carry on being snooty.
After all, the world doesn't always have to be about them.
Conclusion
I'm still trying to unlock the secrets (or not) Twitter has to offer. But just like anything of value, I recognize that to become successful in this social media game, it's not always about the numbers. More than quantity, it's the quality of followers that matters.
The following two tabs change content below.
Maricel is a regular mom juggling her time between being a mom and her full-time profession as a researcher for a top-notch financial firm. Add blogging and freelancing to the mix, and it's one crazy ride. But somehow she manages to stay sane. Maricel loves to write about various stuff - from technology to personal finance, from social issues to life in general.
Latest posts by Maricel Rivera (see all)