Getting stuck in the office for two days without fresh clothes to change into wasn't something I relished. But choosing between the deluge outside, the torrential rains, my flooded apartment and the uncertain fate that awaited me if I braved the equally uncertain circumstances at NLEX to go home to my family in the province, it was a no-contest.
Staying at the office was still the logical choice.
At least, there was electricity, a ready comfort room, a couch to sleep on, continuous supply of clean drinking water, coffee and chocolate drinks. Plus, 7-11 and Mini Stop were living up to their 24-hour convenience promise. There were several of us stranded for the same reason, and boy, the feeling of helplessness was palpable.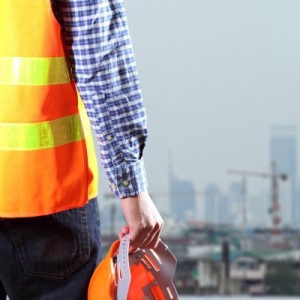 One colleague asked how I was doing, and when I told her about my inability to properly clean up, I felt bad. There I was irked by the mundane when people were in much worse situations outside.
I am an Ondoy survivor, and my Typhoon Ondoy story was far worse than this one. Then again, I can't say the same for the good old neighbors we left behind when my husband and I decided to relocate the family some place else. Last I heard, the flood in our former neighborhood had gotten chest-deep that people in houses without upper floors had been forced to evacuate.
I had been there and done that, and it's a scenario I'd rather not relive.
I've made it safely home. I was tuned in to Twitter the whole time, and the moment @NLEXTraffic confirmed that NLEX was passable to all types of vehicles, after almost 36 hours of stay in the office, I was aboard a taxi and on the way to the bus terminal.
I was mentally prepared to get stuck somewhere along the expressway considering there were still flooded areas, especially in the Balagtas area of Bulacan, but the ride sailed on smoothly. Thank God for small favors.
My heart goes out to those whose lives have been upended by this calamity, those who had been worrying long enough, waiting for their loved ones to come home, those away from their homes, bailing water out of their homes, those whose properties had been destroyed, those now wondering what the future holds.
Stay safe, everyone.
Image courtesy of Naypong / FreeDigitalPhotos.net
The following two tabs change content below.
Maricel is a regular mom juggling her time between being a mom and her full-time profession as a researcher for a top-notch financial firm. Add blogging and freelancing to the mix, and it's one crazy ride. But somehow she manages to stay sane. Maricel loves to write about various stuff - from technology to personal finance, from social issues to life in general.
Latest posts by Maricel Rivera (see all)