We have a dog. Her name is Jinky. I've said that before, I know, but it's Christmas, I guess you can forgive me for saying so again. She's a Jack Russell terrier, a pretty little thing. My husband got her a few months after we moved into our new home.
Before we decided to tie the knot, I was never an animal person. I did not detest them, for the record, just that I was never fond of them. All that changed when I discovered how fulfilling having a dog in a home could be.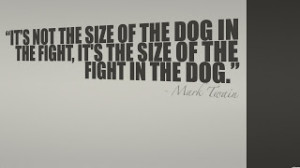 The Philippines today is in the world spotlight because of the unfortunate events that besieged fellow Filipinos in Cagayan de Oro City, Iligan City and other neighboring provinces.
In one news report, a dog, unnamed and pregnant, did the most heroic thing it can do – save a child's life at the expense of its own.
When the rampaging waters hit Isla de Oro – an island sitting beside the Cagayan de Oro River – Jennylou Yecyec and her family thought climbing up the roof of their house was the safest way to go. But as their house was made up of lightweight materials, the roof served them no protection, and they soon were thrown into the swirling waters.
The family frantically swam and held on to whatever they could hold on to, their dog swimming beside them as well. Suddenly, from out of nowhere, a whirlpool swallowed them all, and Jennylou and the dog got separated from everyone else. The two were dumped into the open sea.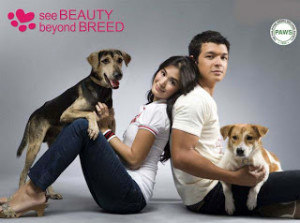 The dog, now exhausted, kept on swimming and navigating Jennylou – who now was piggybacking on it while it did the swimming – towards a wooden plank floating nearby. As soon as Jennylou clung to the plank, the dog went under, never to be seen again.
At this point, my vision is clouded with unshed tears. But it doesn't matter. I'm a touch typist, and as long as my fingers are properly positioned on the keyboard's home keys, the words should come out right.
Tomorrow is Christmas Day. I'm not even sure animals are allowed in heaven, but I sure hope the poor little dog and its pups are now in heaven where they belong.
Source: newsinfo.inquirer.net.
The following two tabs change content below.
Maricel is a regular mom juggling her time between being a mom and her full-time profession as a researcher for a top-notch financial firm. Add blogging and freelancing to the mix, and it's one crazy ride. But somehow she manages to stay sane. Maricel loves to write about various stuff - from technology to personal finance, from social issues to life in general.
Latest posts by Maricel Rivera (see all)