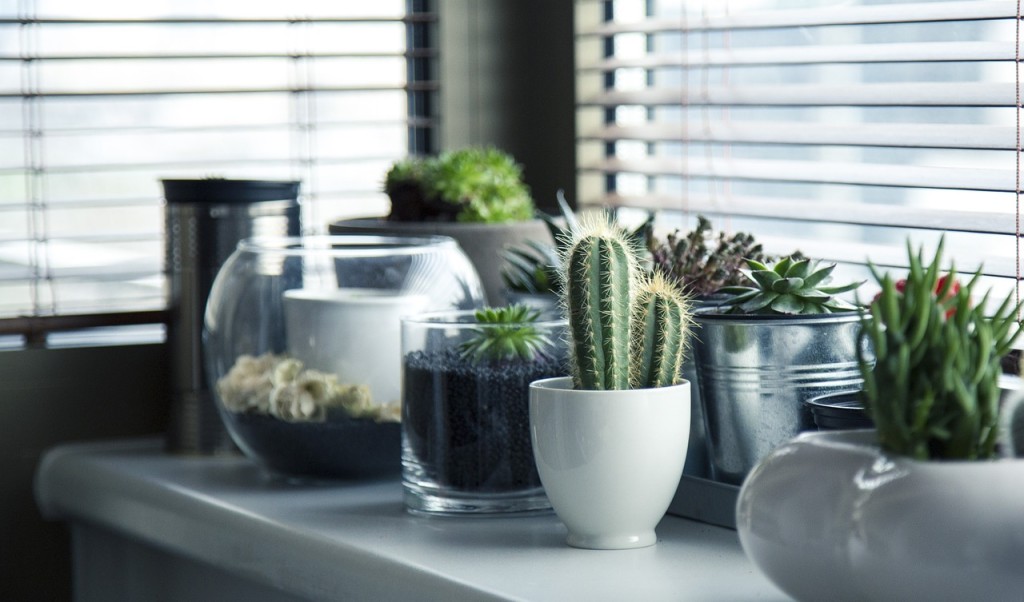 It doesn't matter if your home is brand new or lived in: You still want it to feel like it's yours.
Despite the memories you've made within your home's walls, interior design shows your unique style to everyone who comes inside. By choosing furniture, colors, patterns and artwork that speak to you, your home becomes a reflection of who you are.
Unfortunately, many design pros come with expensive consulting costs — and they prescribe pricey updates, to boot.
Buck a professional design tab in favor of a budget-friendly home design that you create yourself. To make the process easier, we've put together a selection of five potential projects that won't hurt your wallet.
Start with one or implement all five right away and see just how "you" your space becomes.
Here are fun tips on how to decorate your home on a budget:
Brighten your backsplash
Popular design might lead you to believe that you can only use tile to build a backsplash.
However, you can get a little more creative — and cost-effective — than that. Tin ceiling tiles make a great alternative that's equal parts eye-catching and functional. If that's too shiny for your taste, perhaps a wooden beadboard backsplash is more your pace.
Brush it out
There's so much you can do with paint. A can of the right paint can instantly brighten a room that's dark or otherwise dull, which makes it an especially powerful tool in an older or shabbier place.
You can also accentuate a specific wall or feature — for example, many people paint their fireplace wall a deeper hue than the rest of the living room. You can even use paint to change the look of your cabinets and wood furniture.
The best part is that paint is relatively inexpensive in the world of home improvement, which means you can do a lot to your new place without breaking the bank.
Pull the drapes
Designers love a focal wall, and we love one that's super easy. All you have to do is install a curtain rod across the entire length of a wall and hang enough curtains to cover it.
Voila. You have a dramatic yet cozy design feature that looks great, for example, behind a simple headboard. When you're ready for a new look, swap out the curtains and you're done.
Take a hard look at hardware
The original or construction-grade hardware that came with your house might not reflect your style, and it might also be dragging your design scheme back a few decades.
This is an easy and inexpensive fix. All you have to do is find hardware that fits the holes already drilled in your cabinets and you'll be done in no time.
This is applicable to your bathroom, kitchen, built-ins … anything with hardware can be made fresh again with the right set of sleek pulls.
Light it right
Just as important as your kitchen or dining room table is the light fixture above it. For one, light is important to our health, whether it's an artificial or natural glow.
A light fixture can do a lot to make your space look fresh and modern or old and stuffy. Not to mention, the right lighting can even save you on electricity bills.
Perhaps, for example, you have an old brass chandelier over your dining area that no longer fits with your design scheme. Simply take it down and spray-paint it the color of the rest of your kitchen's hardware to instantly make it more up-to-date.
Customize it all
Finally, you can make your home feel super custom by installing the features that you'd see in a custom home. Crown molding, cornice boxes, bead boarding, chair rails … the possibilities are endless and the looks you can create are, too.
Flip through a few design magazines to see which custom installation best suits your style. You'll save money by coming up with the design and installing it yourself.
These five ideas are clearly not the only ways to spruce your space without spending big. No matter what projects you decide to take on, the result will be a home that's just a bit more special to you and yours.
There aren't many better feelings than that.
The following two tabs change content below.
Anum Yoon
Anum Yoon is a writer and blogger with a passion for money management and a productive lifestyle. You can also find Anum on her personal blog,
Current on Currency
.
Latest posts by Anum Yoon (see all)