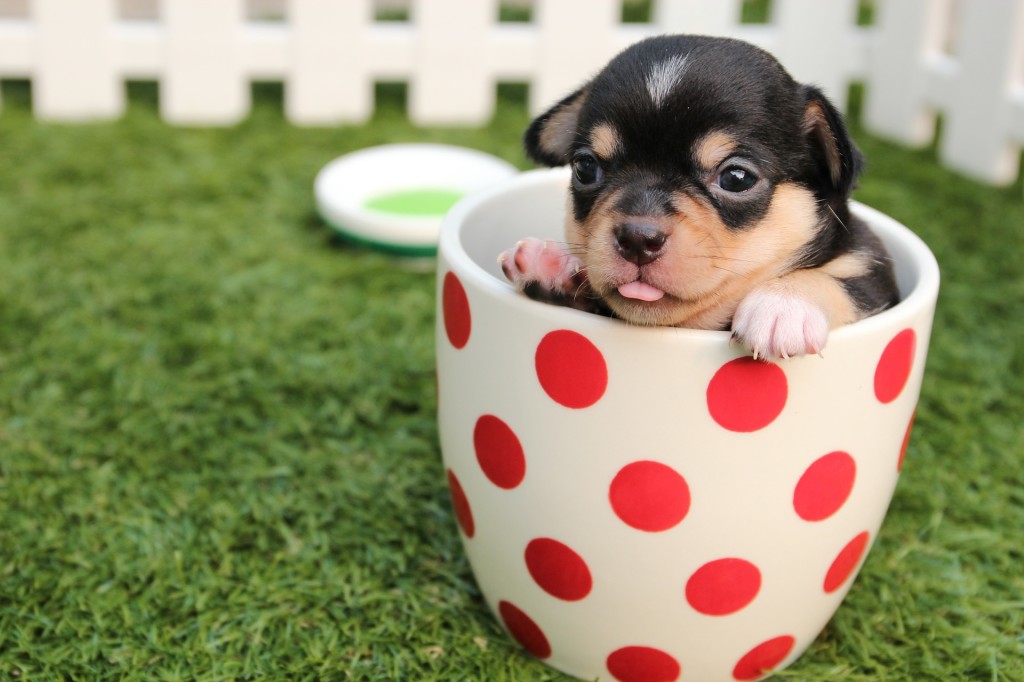 Gourmet food, high-end hairdos, the latest gadgets: How much do you spend per month to ensure Fido and Fluffy live in the lap of luxury?
We get it: Pets are important. They are a beloved and cherished part of the family, able to lift your spirits and bring a smile to your face like nothing else.
However, there are plenty of ways to care for and appreciate your pets without breaking the bank.
Want to reduce your budget without skimping on care? Start by addressing these five areas of pet care:
Food
Unless your pet is unhealthily overweight, cutting back on food is not a recommended money-saving technique.
Just like shopping for people food, shopping for pet food is full of brand-name pitfalls. We have been taught to trust the brand name rather than look at unit price or ingredient list.
Pet food can be expensive whether it is filled with gourmet, organic ingredients or chemical-filled imitations. Look for brands that boast healthy ingredients at a lower price. It might take a little work to find a brand that meets both cost and cuisine requirements, but the savings are worth it.
When possible, buy in bulk for greater savings. Just make sure you have a sturdy, airtight container to store bulk dry food in. Not only will this keep it fresh longer, it will also prevent any devious dog or cunning cat from helping themselves to extra servings.
Want to go the extra mile? Try making your own pet food at home.
Health
It's cheaper to stay healthy than it is to treat an illness. To keep your veterinary costs down, commit to these four preventative practices:
Spay/neuter your pets. Not only does this help keep down the pet population, it also helps prevent certain cancers in pets.
Schedule an annual checkup. Annual checkups ensure your pet is on track healthwise, helping to catch and treat health concerns before they become big, money-guzzling issues.
Practice dental hygiene. Brushing your pet's teeth and giving tooth-friendly toys help prevent tooth decay and other dental issues. These issues don't just affect teeth and breath, they can spread to affect the heart, kidneys or other organs.
Follow vaccine schedules. Talk with your vet about vaccines so you can figure out which are essential to your pet's health, and which are optional.
Toys and treats
Toys torn to shreds as soon as they cross the threshold? Bags of treats disappear in a day? We may love to shower our pets with playthings, but we often spend more time buying treats than our pets spend enjoying them.
Work-to-eat toys – like the popular Kong – are durable and engaging. They keep pets entertained and occupied, promote problem-solving and mental health, and allow a single treat to go a long way.
Don't be afraid to try making your own treats. Mixing together a few ingredients bought in bulk is much more affordable than either overpriced and overprocessed treats, or overpriced organic fare.
Grooming
To shed or not to shed, that is the question.
Pets that shed may seem like a pain – more vacuuming and dusting – but they require less clipping and grooming.
For nonshedding pets and other routine grooming, consider doing what you can at home. Clip nails, give baths, trim fur: If your pet will hold still, you can do it.
If your pet snaps, bites or won't hold still during DIY treatments, look for a local professional. To save money on professional services, look for coupons, Groupons or consider cutting back on frequency.
Behavior
Quality time is free.
Taking walks, running and playing, practicing obedience skills: These are all things you can do easily and enjoyably at home with your pet. Building a relationship with your pet – bonding, playing, developing trust – can save you tons of money on correctional classes and emotional outbursts.
As a bonus, the exercise your pets get during playtime can promote physical health as well as healthy behavior.
Pet ownership doesn't have to cost an arm and a leg – figuratively or literally, one would hope. Preventative care, smarter shopping and a little love can go a long way toward saving you money without sacrificing your pet's well-being.
The following two tabs change content below.
Anum Yoon
Anum Yoon is a writer and blogger with a passion for money management and a productive lifestyle. You can also find Anum on her personal blog,
Current on Currency
.
Latest posts by Anum Yoon (see all)