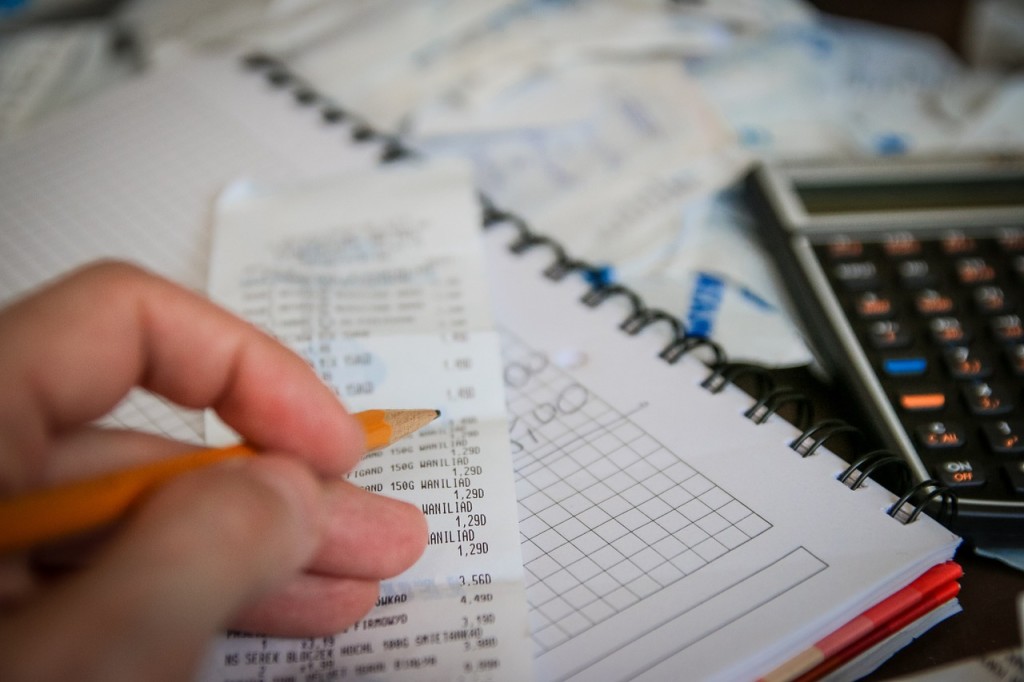 There are lots of things that make owning a business complicated.
However, one of the elements that can make business ownership complicated is combining funds between business and personal monies. This practice is an easy one to fall into, but it is also one of the easiest issues to prevent if you simply take the time to set up your finances the right way to begin with.
Keeping your business and personal finances separate is one of the most important things you can do for your business as it will help you keep better records, make it easier to determine admissible deductions at tax time, and even simplify growing your business.
So if you're just getting started with your business or if you're just revamping a few things, be sure to take the time to focus on separating your finances with these six tips.
Establish separate accounts
One of the absolute simplest ways to keep your business and personal finances straight is by setting up two separate accounts. Having two separate accounts will make your taxes much easier. Plus, it will simplify your organization.
Especially if you are diligent about always using the right account, you can quickly and easily review your bank statement to get a good picture of the health of your business.
And, if you avoid using cash with your business account, you should be able to solely use your bank statement to complete your tax return when it is time. Simplifying your taxes is reason enough to keep your accounts separate.
Set up two separate organization systems for files and receipts
It is just as important to keep personal receipts as it is business receipts so that you can track your spending and later use them as evidence for tax deductions and other savings.
However, just like with your bank accounts, you need to keep your files separate. Establish two separate locations for storing your receipts and be sure to sort them on a regular basis.
Get a business credit card and checks
A business credit card is another essential for keeping your personal and business funds separate. Without one, it is too tempting to use your personal card for business expenses, which can be difficult to keep track of.
Lending requirements are pretty strict for small businesses. However, you should still try to get a business card to assist you with record keeping. A business card also presents the opportunity for an extra deduction at tax time as the interest accrued on a business card is the only interest that is deductible.
You should also get checks for your business and for your personal accounts. You can find cheap checks online to save money.
Create a budget for your Business
It's easy to fall into the habit of "pumping" your personal money into your business. However, this can be a dangerous habit. Rather than succumbing to this pitfall, establish a budget for your business based off of what money you are currently making.
While a budget won't help you avoid all elements of putting personal money into your business, it should help prevent it to a great extent.
Pay yourself a salary
One of the easiest ways to keep track of how much you are personally taking out of your business fund is to take a regular salary each month.
By doing so, you will be cutting a check from your business account for the same amount each month and depositing that same amount in your personal account. This practice will help you stay on budget in your business and with your personal finances.
Keep track of business use
Of course you can consider some of your personal expenses part of your business expenses if that is what you are actually using them for. However, you need to keep diligent records of this.
For example, if you use your phone or vehicle for business purposes, be sure to log the amount of time or distance you used either item. Keeping track of this will help you delegate your expenses more effectively.
Keeping your business and personal expenses separate isn't always easy, but it is possible if you use these simple steps. Plus, it is an essential practice to keep both your business and personal expenses in check and to make things, like filing for taxes, easier.
The following two tabs change content below.
Anita Ginsburg
Anita is a freelance writer from Denver, CO. She writes about family, home, health and finance. A mother of two, she enjoys traveling with her family when she isn't writing.
Latest posts by Anita Ginsburg (see all)