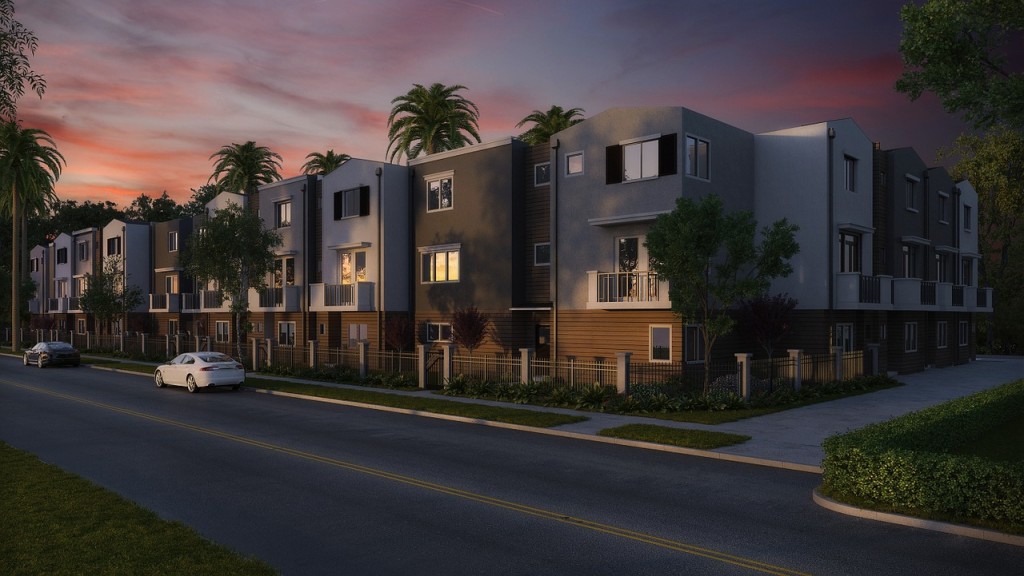 According to a recent report by the National Association of Realtors, condo sales are up 5 percent from 2014. Owning a condo is a step above renting an apartment and a step below owning a home.
Here are four of the top benefits of owning a condo.
Affordable
Like a house, the cost of a condo depends on the size, location and property value.
However, condos are typically lower-priced than single-family homes. This is most often true in areas oversaturated with expensive single-family homes.
For example, you may get a better deal on a condo in popular vacation hotspots and trendy urban areas. Condos are also cheaper because fellow condo owners typically share the costs of utilities, insurance, maintenance and amenities.
First-time buyers will also benefit from a low down payment.
No maintenance
One of the biggest headaches of owning a home is constant upkeep and maintenance on the home and property.
This includes unpleasant tasks such as moving the lawn, cleaning gutters and even unplugging drains. Minor home projects involving the plumbing, electrical or HVAC system can cost thousands of dollars.
However, condo owners from CityCreekLiving.com simply have to make a phone call in order to get something fixed. While homeowners have a large space to deal with, condo owners only have to worry about their single interior unit.
As a result, condo owners have more free time, money and energy to do other things.
Awesome amenities
Condos offer excellent amenities. Basic amenities include a pool, hot tub, sauna, fitness center and sometimes a studio room for yoga.
Almost all condos will offer a lounge area or entertainment room. Certain condos offer a children's room inside or small playground. Luxury amenities include libraries, tennis courts, massage rooms and even complementary breakfasts.
There are also regular social activities, such as holiday parties, dinner parties, game nights and movie nights.
Security
Many condos are gated communities with great security. Most will have a doorman on staff or on-call security professionals available.
Because condos typically have a stronger sense of community, condo owners usually feel more secure. This is especially true when condo owners go on vacation or long work trips. There are also more neighborly people to turn to in case of an accident or emergency.
In summation, condos are an affordable choice for aspiring homeowners because they are cheaper than homes, do not require a large down payment and have minimal maintenance costs.
Condos also offer luxurious amenities and excellent security. Learn more about condo buying basics from financial authority Investopedia.
The following two tabs change content below.
Anica Oaks
A recent college graduate from University of San Francisco, Anica loves dogs, the ocean, and anything outdoor-related. She was raised in a big family, so she's used to putting things to a vote. Also, cartwheels are her specialty.
Latest posts by Anica Oaks (see all)