Generally speaking, moms who work online need more income to sustain their families' needs. If you have time at home to do jobs via the Internet, why not engage in things that mostly interest you?
At home, you are familiar with various tableware and disposable food containers that you oftentimes use for family gatherings. And if you have your own blog that you use for your online activities, here's one way to earn extra money that I'm suspecting you will be delighted to do.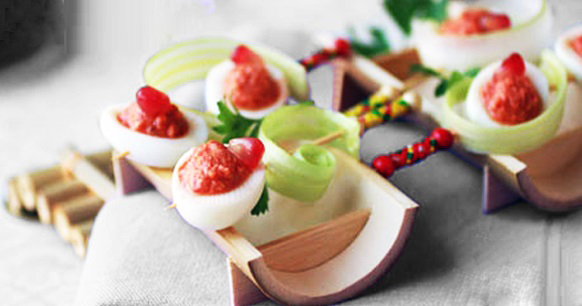 You can earn additional income by participating in an online affiliate program offered by a website that offers catering supplies and various disposable tableware that are biodegradable.
Restaurantware.com products are suitable products to be sold through the blogs of work-at-home moms. If you have avid followers, mostly moms like yourself, there's no telling how much added income you can generate through your blog. Of course, your commission will depend on your sales.
The perks of selling Restaurantware products
The affiliate program of Restaurantware.com will bring in 20% commission on each sale referred from your blog. In addition, you will collect a 5% bonus if you sell in excess of $1,000 per month. Everything will be taken care of – ordering, shipping and billing processes. What more, joining the affiliate network is free.
Easy ways to start earning
Setting up your blog to earn from selling Restaurantware products is very easy. You will be provided with the tools you need to endorse the products. You can choose from banners, text links, product images, video, content, among others. There is a complete guide on how to register and set up your account at Restaurantware.com.
Indeed, there are various ways to monetize your blog. Being a mom who works online, you can start generating more income by participating in affiliate programs. Aside from the freedom to choose the products to endorse, there's absolutely no need for hard selling. The banner ads, links and other media will do the selling for you.
For more information on how to join, please visit the Restaurantware.com affiliate program page.
The following two tabs change content below.
Archie de Lara
Archie de Lara blogs in his general niche blog,
ad DOTCOM
. He is a freelancer and works on various Internet-based jobs like website development, transcription, writing and online marketing.
Latest posts by Archie de Lara (see all)