Now, this post is not for everyone. There are bloggers who don't blog for the money, and I have great respect for them.
If you're a blogger looking to earn some cash on the side off your blog, you might want to consider reading on. But before you set your expectations too high, let me just say right off the bat this is not going to be a comprehensive how-to-become-rich-by-blogging kind of post that you see all over the Internet.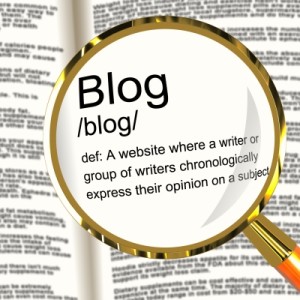 I haven't become rich by blogging yet, so I definitely have no say on that, much the same as Sen. Lito Lapid's famous line: Kapag nagsalita ako ng Republic Act, walang maniniwala sa akin. [If I start talking about republic acts, no one will believe me.]
As the title so implies, I will be dwelling on just a single route: how to get your blog approved for paid posting opportunities.
You see, I do part-time work for someone who is advertising several online businesses on a large scale, and the insights I present in this post may not apply to other paid posting opportunities.
Different advertisers look for different metrics, depending on their needs. There just is no one-size-fits-all approach to everything, is there? But in general, you might want to keep the following pointers in mind:
1. Page rank. I know page rank is not an accurate way of judging the popularity of a blog, but somebody has to start somewhere. Usually, once your blog reaches a PR of 2, your blog becomes a candidate for paid posting opportunities.
2. Comments and other signs of life. If you're the type who posts and runs and wouldn't be bothered about promoting your blog, especially if it's a new one, well, don't bother to expect advertisers to come knocking at your door, too. To an advertiser, a blog that has virtually no comments is a dead blog.
3. SEO spam. If your blog's front page is peppered with posts about electronic cigarettes or insurance or other stuff you don't normally blog about, advertisers will label your blog as an SEO-spam blog, especially if there isn't much commenting happening in the first place. My advice, balance your paid postings with your own articles.
4. Alexa rank. Normally, if your blog's Alexa rank is under 1 million, it has a good chance of getting approved.
5. Followers. If you have a lot of followers (Facebook, GFC, G+, Networked Blogs, etc.), your blog will definitely get considered. Now, "a lot" is relative, I understand, and needs to be quantified, so consider at least 100 followers to be a good number.
So there goes my check list, I guess. If there's anything you think I missed, you're free to leave me a comment.
Image courtesy of Stuart Miles / FreeDigitalPhotos.net
The following two tabs change content below.
Maricel is a regular mom juggling her time between being a mom and her full-time profession as a researcher for a top-notch financial firm. Add blogging and freelancing to the mix, and it's one crazy ride. But somehow she manages to stay sane. Maricel loves to write about various stuff - from technology to personal finance, from social issues to life in general.
Latest posts by Maricel Rivera (see all)