In the case of writer's block, there are no favorite students.
No exceptions.
No one above the law.
Writer's block can affect practically anybody, even those born with ballpoint pens in their mouths.
And much as we know writer's block can hinder every writer's ability to write effectively and productively, it's worth pointing out some factors that may contribute to writer's block.
As a Chinese adage puts it, "If you know neither yourself nor your enemy, you will always endanger yourself." In this case, the enemy is writer's block and its ability to sap a writer of creativity.
While the first point presented below may not necessarily apply to everyone, recognizing that it can contribute to writer's block is, I believe, taking one step ahead of the opponent.
 Too much on one's plate.
I have a confession to make. Before I found myself writing this article, I was suffering from a bad case of writer's block. I was pretty much preoccupied. Overwhelmed, as a matter of fact.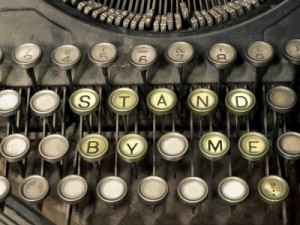 I had my usual freelance tasks to think about, the laundry desperately calling out to me whenever I found myself in front of the kids' room, thoughts of errands to government and financial offices, even my doctor's office for a routine checkup that I had been postponing for a while now. And then, there's the roof.
Dear me, something has to be done about that kitchen roof!
(Okay, that roof got me all emotional again, so let me just pause for a second here and heave a sigh.)
"If you know neither yourself nor your enemy, you will always endanger yourself."
Given the many roles I play – full-time employee, freelancer, mother, wife, blogger – even if I were a creature from Mars or from some unheard-of galaxy, which I'm not, I recognize there are just so many things I can accomplish in a day.
If I dare be truthful now, my tendency to take on too much is something I have a lot of trouble unshackling myself from, which, more often than not, leaves me biting more than I can chew.
The solution
The solution is pretty obvious (and this applies not just to me now) – drop something out of your list of things to do.
If everything in your list seems to require your utmost attention all at the same time, this is where your prioritization skills step in. Your ability to consider your commitments against your short-term and long-term goals is what will save you from getting swamped to the point of exhaustion.
Further reading: 5 Ways to Overcome Writer's Block
Remember, dropping something out of the to-do list involves the ability to delegate where possible, too. Since thinking about the roof makes me emotional every time, if I have one iota of self-preservation left in me, it would be wise to leave the roof to my husband to think about, right?
That way, I can concentrate on my writing and other tasks.
Conclusion
Like an ordinary balloon, we can't pump more air than is required into our system. More air can make the balloon bigger, yes, but to a certain extent. Once the limit is reached, more air will cause the balloon to burst, reducing it to nothing more than lifeless rubber.
In the same way, our minds and bodies can only take enough. More than that, we will be rendered limited in our ability to give a task – writing, in this case – our best shot.
"All the world is birthday cake, so take a piece, but not too much." – George Harrison
Image courtesy of thaikrit / FreeDigitalPhotos.net
The following two tabs change content below.
Maricel is a regular mom juggling her time between being a mom and her full-time profession as a researcher for a top-notch financial firm. Add blogging and freelancing to the mix, and it's one crazy ride. But somehow she manages to stay sane. Maricel loves to write about various stuff - from technology to personal finance, from social issues to life in general.
Latest posts by Maricel Rivera (see all)