It's time for a new blog post. I know that. I've known that for days. Problem is, I have a lot of article ideas swirling in my brain that I don't know where exactly to start. Organize! screams a tiny voice inside my head.
Ugh.
Organization is sometimes not a strong suit of mine. If you need proof, my daughter had been complaining for some time that my files are all over the family hard drive. (Something has to be done about that, and fast!)
The block that wouldn't go away?
I've written a post on how to overcome writer's block when this blog was still in its early days. I've gone over it more than a couple of times already, and surmised it might do me good to just go ahead and keep on writing, not caring where the writing will end up finding itself.
Talk about following my own advice.
The ghost with a town
I've been doing a lot of ghost writing lately that my own blog has morphed into some kind of a ghost town. (Of course, there's a bit of an exaggeration in there.) If you look at my stats, you'll probably know what I'm talking about. And I'm not ready to kill this blog because of inactivity. That will be downright unfair.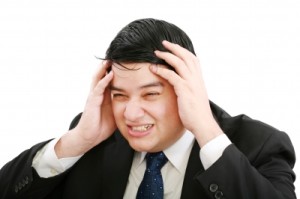 This had been the fruit of my untiring labor, my never-ending search for stuff I never knew existed had I not decided to become a blogger myself. The SEO stuff is something I have yet to master, but believe me, I don't mind being an SEO dummy. (Not yet, anyway, but sometimes, it nags at me.)
Story, anyone?
When I was in high school, I had this classmate who would doodle on a sheet of paper whenever she gets bored with lessons. At the end of a lesson, she'd come up with an amazing work of art. (She comes from a family of painters, by the way.)
Now, here I am, doodling my way to infinity and beyond, hoping for something good to come out of this. But hey, it does seem to work, doesn't it? Without even realizing it, I've just reached the 400-word mark.
Then again, I may think this actually dealt with my writer's fatigue. But you would have to tell me if this post (or doodle, is it?) is even worth an inch of your reading time. If it is, then, you can go ahead and copy my style.
Otherwise, I would have to apologize I wasted your time.
Image courtesy of David Castillo Dominici / FreeDigitalPhotos.net
The following two tabs change content below.
Maricel is a regular mom juggling her time between being a mom and her full-time profession as a researcher for a top-notch financial firm. Add blogging and freelancing to the mix, and it's one crazy ride. But somehow she manages to stay sane. Maricel loves to write about various stuff - from technology to personal finance, from social issues to life in general.
Latest posts by Maricel Rivera (see all)