I have a confession to make. Before I started reading Rich Dad, Poor Dad, I didn't exactly like Robert Kiyosaki. Once upon a lifetime ago, I was one of those people who got "ambushed" into joining network marketing companies who quoted Robert Kiyosaki every step of the way.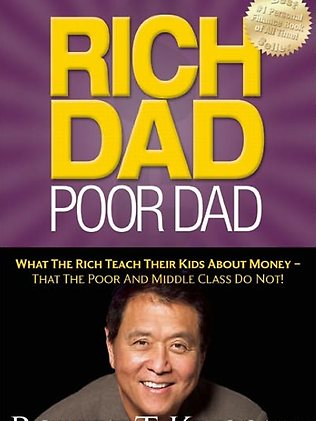 Well, of course, I didn't join because I was hustled or coerced into joining. I joined of my own free will. I saw their vision. I felt their passion. And even when I knew it was going to be a lot of work I might not be able to sustain, I took the plunge, believing I was taking a step forward towards my financial goals.
My mistake #1: Passion is what spells the difference between success and mediocrity, and a person can never be passionate about something he does not TOTALLY believe in.
Three unsuccessful attempts to make it to the big time quick later, I came to the conclusion that network marketing is not for me. And because Kiyosaki was the talk of the network marketing town I enlisted myself to become a part of, he somehow embodied my futile attempts to be the successful network marketer I had hoped to become.
My mistake #2: Everybody was talking Kiyosaki, and I didn't take the time to read the book myself.
Years after finally closing my door on network marketing, a week ago, I had the pleasure of actually reading Rich Dad, Poor Dad. To my surprise, it was one heck of a read. I still am halfway through the book as things are getting busier and busier at work nowadays, and I've already learned a lot. A lot is more to come, that much I can tell.
Network marketing can be a surefire way to financial success if done properly, but it may not be for everyone.
If they think money will solve problems, I am afraid those people will have a rough ride. Intelligence solves problems and produces money. Money without financial intelligence is money soon gone. Most people fail to realize that in life, it's not how much money you make. It's how much money you keep. 
– Robert Kiyosaki, Rich Dad, Poor Dad
The following two tabs change content below.
Maricel is a regular mom juggling her time between being a mom and her full-time profession as a researcher for a top-notch financial firm. Add blogging and freelancing to the mix, and it's one crazy ride. But somehow she manages to stay sane. Maricel loves to write about various stuff - from technology to personal finance, from social issues to life in general.
Latest posts by Maricel Rivera (see all)