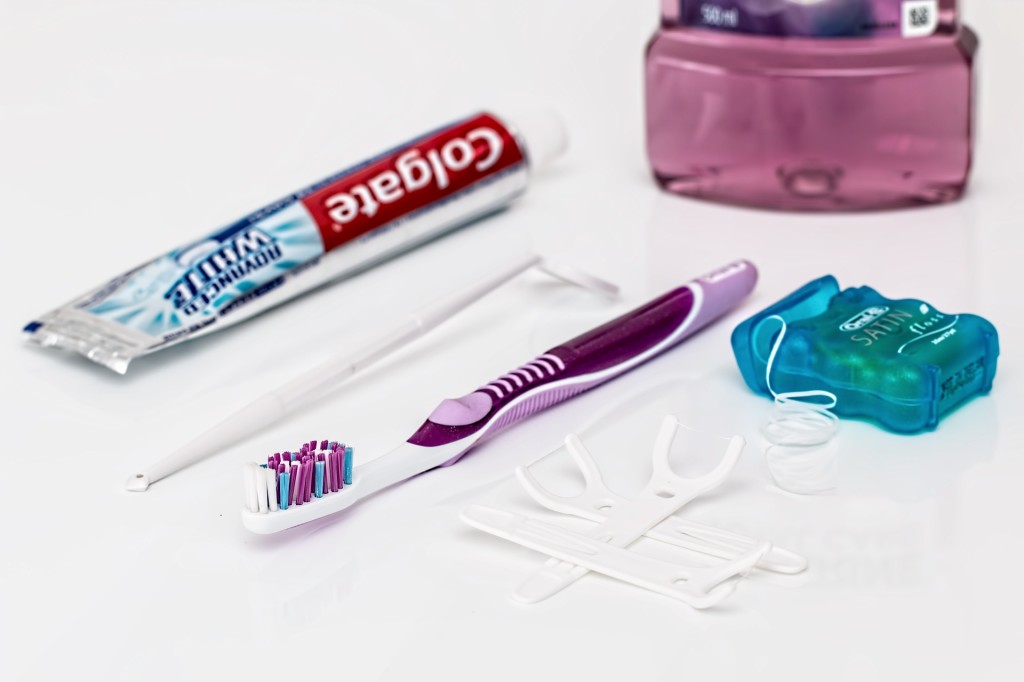 Kids tend to brush off the important job of flossing. Many children do not floss regularly — some do not floss at all. Other kids do a poor job of flossing simply because they don't know how to do it correctly.
Flossing is an important part of good oral hygiene. The act of flossing removes food particles and plaque from between teeth. Plaque is a bacterial byproduct that leads to tooth decay (cavities), gingivitis, serious gum disease, and even loss of permanent teeth. Even kids are susceptible to cavities and gum disease.
Make it a daily habit
Instill the habit of dental hygiene early, even before your child has teeth. Start by rubbing her gums with a soft, clean washcloth, gauze or finger while she is still a baby. This teaches her that oral care is part of a normal daily routine.
Start brushing teeth as soon as they erupt into the mouth. As directed by the American Dental Association, for children under three years of age, use a small smear of toothpaste, about the size of a grain of rice.
For children older than three, use a pea-sized dab of fluoride toothpaste. Encourage children not to swallow the toothpaste. Begin flossing for your child when there is no longer space between his baby teeth, and the teeth are touching.
Be the boss of the floss
Help your child develop the skills necessary to floss correctly. Little kids lack the training, attention span and hand-eye coordination to floss properly. This is especially true before your child is school-aged, but sometimes even for older children.
Supervise her flossing. In the beginning, help your child get used to the feeling of floss between her teeth. Later, concentrate on her technique.
Make a flossing chart
Chart your child's flossing habits. Hang a colorful flossing chart in the bathroom to remind your kid to floss every day. Encourage him to use stickers to count how many days in a row he flossed. Use non-monetary rewards, such as a later bedtime on weekends or extra time on a hobby, to celebrate flossing milestones.
Flossing promotes healthy gums and teeth that last a lifetime, but children have a tough time appreciating long-term benefits — kids like short challenges with immediate rewards. They also like to keep physical proof of the work they have accomplished.
You can create your own flossing chart, download and print a brushing and flossing chart from the Internet or ask your dentist for one.
Make flossing fun
Make flossing fun by turning it into an adventure story, dance party or fun math lesson. Kids love "heroes vs. villains" plots, so make up a story about how the mighty power of flossing can destroy bacteria's evil empire. Once your child knows the basic plot, let him make up a new story each day.
Play a fun song and encourage your child to floss gently with the tempo. This helps her learn how to move her hands back and forth consistently. Choose a song with a slow but steady beat, as flossing too quickly or with too much force can actually damage gums.
Use kid-friendly flossing tools
Buy your child her own flossing tools. Winding an 18-inch piece of floss around tiny fingers, as recommended by the American Dental Association, and keeping it there during the flossing process can be difficult for kids.
A specially made, kid-friendly dental floss stick makes it easier for your child to floss. Some floss sticks come in a variety of colors and characters that make it more fun to floss.
With a bit of time and practice, you can get your kids to floss properly. They may never brush off flossing again.
The following two tabs change content below.
Darla Scheidt is the Marketing Director for
Grove Dental Associates
, a successful multi-office, multi-specialty group dental practice in the Chicago western suburbs. With four offices, Grove Dental stays on the cutting edge of dentistry to better serve patients.
Latest posts by Darla Scheidt (see all)