Facebook is the world's largest social networking site – everybody knows that. You may even have your own personal account on Facebook. Yes, Facebook has changed the way the world communicates. Today, Facebook offers services to connect not just people but also businesses who want to make their brands known.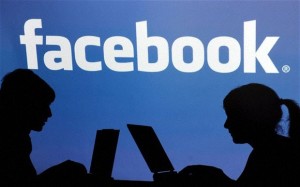 According to studies conducted on online marketers who make advertisements on Facebook, promoting on Facebook is really effective, considering the number of Facebook users from different parts of the planet. If you are looking for the best place to promote your brand, Facebook is the best bet.
Facebook dominance
According to Notion Capital's co-founder Jos White, who recently discussed with Forbes Online the future of Facebook, "Valuation is all based on future growth and potential. The bulls will tell you that they will do more than $8 billion this year and continue 100% growth for some years to come, which is phenomenal for a company of this size.
The argument is that Facebook will be the advertising platform of the 21st century because of the size of its user base, the level of engagement and also the far-reaching nature of the platform across its website and applications."
If you are looking for the best place to promote your brand, Facebook is the best bet.
Notion Capital and Forbes Online predicted that Facebook will continue to grow and will continue its dominance in the social media market. Thus, it is crucial for online companies to tap into the social media network.
Nick Hynes, co-founder and CEO of Somo also commented "Facebook has market dominance; it has reach, velocity and gorilla status. It seems to be unstoppable in terms of user acquisition. While country-specific social networks have been enduring in some areas, Facebook has overtaken market leaders in Poland, Germany and the Netherlands, to name just a few, and will soon be the most widely used network in Brazil."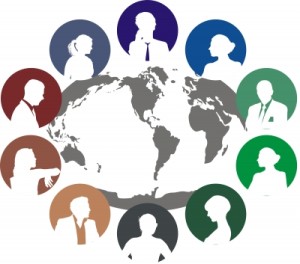 Facebook has become a giant in social media marketing. From the simple connection of "long-lost friends," it now offers many services like surveys and games. Though there are already lots of online games all over the internet, Facebook is able to integrate social networking with online gaming and even take it to the next level, creating a new community within a social networking market.
Not only that, Facebook continues to expand its scope of interest that will surely surprise the whole internet community.
Social media marketing giant
Do you know how many users Facebook has? If you still do not know, well, Facebook has more than 800 million registered users. And yet, Facebook continues on working hard to acquire more and develop more engaging services.
We all wonder what would be the next step for Facebook. I mean, Facebook got almost everything, so what is next?
Facebook is planning to launch its very own search engine that would compete head to head with Google. If Facebook continues to make new innovations and keeps on improving its services, for sure, Facebook will still hold on to the title "Giant in Social Media Marketing."
Content written by Herbert, freelance writer for Maple Forest PPC Management.
Image courtesy of Vlado / FreeDigitalPhotos.net
The following two tabs change content below.
Maricel is a regular mom juggling her time between being a mom and her full-time profession as a researcher for a top-notch financial firm. Add blogging and freelancing to the mix, and it's one crazy ride. But somehow she manages to stay sane. Maricel loves to write about various stuff - from technology to personal finance, from social issues to life in general.
Latest posts by Maricel Rivera (see all)