I had writing commitments to work on, but chatting with a friend in the wee hours of the morning got me sidetracked. Not that I'm complaining.
Seriously, chatting with someone who had fresh inputs to contribute is fun, not to mention productive. The end result, not even a dull and boring introductory statement written. (And yes, I'm still not complaining.)
Did I just get penalized?
I noticed that some blog posts in this blog that previously had been awarded PageRank 1 now fell back to N/A. Does that mean I had been Google-penalized? If so, how come? What did I do? Or not do? I only do simple and basic SEO because that's all I can do. Maybe I'm still doing things the wrong way and need to learn more.
Life, as they say, is a never-ending learning process. And if you're like me trying to carve a place in this complex Internet universe, whether you like it or not, learning alien things like SEO comes with the package.
The scapegoating, the finger-pointing
I tried searching the Internet for possible reasons. All I got were articles about bloggers complaining about the unfairness of the Google PageRank system.
Well, finding a scapegoat is always the easy way out. And because Google is huge, it's easy to point fingers at it. Then again, if there's anything I understand about Google, its algorithms are a mystery and attempting to fully comprehend how they come about might make a crazy blogger out of me.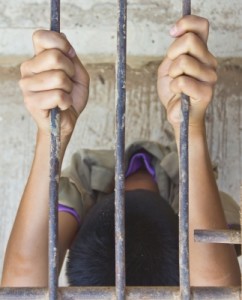 Bottom line, Google is a business, and it will, at all cost, do what drives money to its coffers and delivers value to its shareholders, even to the extent of penalizing blogs like mine or yours (if you own a blog, that is) that strive to follow the rules.
Google mystery unveiled
And if you're wondering what Google mystery I am supposed to unveil in this post, you might have already guessed.
As long as Google stays in business to make more money, it will keep changing its algorithms the way it sees fit, when it sees fit and how it sees fit. The only thing left for webmasters to do is react.
Going back to my articles with the N/A ranks, a blogger friend suggested that I update the said articles so they'll get indexed again. It pays to have friends who know what they're doing, doesn't it?
Maybe my blog had been penalized
Now, looking at my statistics, I also noticed that the little traffic I get from search engines have literally become more insignificant. And I thought the new Google update was working in my favor. As far as I am concerned, I am at all times providing quality content. (Or is that just me thinking too highly of myself?)
My posts are unique. I write them myself, except for a few that had been authored by guest bloggers. If you see exact duplicates of some of the posts found in this blog in other sites, let me assure you, those are copies. The originals are mine.
Or maybe not
If you want to know whether or not getting less and less traffic from search engines bugs me, I'll be honest, yes, it does. But relying solely on Google is not a long-term strategy. Search engine ranking is only good until Google decides to rock the online world again.
And now that I've got reason to revisit and update my older blog posts, that's what I'm going to do. Thank goodness for holidays.
Image courtesy of bejim / FreeDigitalPhotos.net
The following two tabs change content below.
Maricel is a regular mom juggling her time between being a mom and her full-time profession as a researcher for a top-notch financial firm. Add blogging and freelancing to the mix, and it's one crazy ride. But somehow she manages to stay sane. Maricel loves to write about various stuff - from technology to personal finance, from social issues to life in general.
Latest posts by Maricel Rivera (see all)