Christmas is a spitting distance away, and I'm sure a lot of people are now frantically going through their last-minute Christmas list, making sure everyone they had planned to give a gift to had not been forgotten.
For some, this post might be a second too late and therefore not at all missed, but for some others, this might come in handy. Or at least get them to think a little harder than they had hoped to do.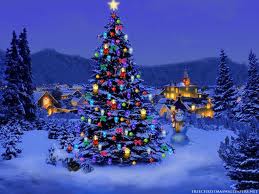 Just for the heck of it, last month, I asked some of my colleagues at work the question: "What gift would you rather not receive on Christmas?"
And here are the answers I got, in no particular order:
1. Calendar. And so a colleague opined: We need to be reminded what day of the week it is, and what day someone's upcoming birthday is going to be, but probably not with a calendar as wide as a living room wall, and with somebody's surname splashed across for everyone to see, as if this somebody's last name is the best thing that ever happened since instant noodles.
2. Coin Bank. A coin bank is something a kid might appreciate, but grown-ups earning their own keep might not be so thrilled about it. Okay, point taken. You're trying to teach them financial literacy in a subtle way, but hey, a good book on financial literacy is more likely to get your message across.
3. Mug. I don't know what's with a mug that turned off a colleague. But personally, I don't mind getting a mug, as long as it has Cadbury written all over it.
4. Photo Frame. Sure, we all want to frame our best shots for all the world to see. But no matter how dainty the photo frame may be, somebody is bound to think it was haphazardly thought of, or worse, not thought of at all.
5. Toiletries. This is the part where I laughed really hard. A colleague's sister once received a gift, beautifully wrapped and all. When she finally got to unwrap the gift, hiding her disappointment was probably harder than convincing the Grinch to be not so grumpy on Christmas.
Guess what? She got herself a pack of toiletries, the hotel's name embossed on each one of the contents in the pack.
6. Candles. Here I thought the colleague was talking about scented candles. No, he was not! He was actually referring to candles lit on All Saints' Day!
7. T-shirts. Notice the plural form. Somebody wasn't too happy when he received a pack of shirts, same print, different color. He probably would have been happier had he received just one he would likely wear on a regular basis because he really liked it.
8. Fruitcake. My sister-in-law loves baking fruitcakes and giving them to her friends as gifts, and I always thought it was very sweet of her. I wonder if something like a fruitcake fiasco ever happened to a colleague of mine to detest receiving fruitcakes on Christmas.
9. Greeting Cards. Now this bothered me a bit. Wishing not to receive a card on Christmas, in my opinion, is rather unusual. But hey, this is just one colleague speaking, so I guess it's an exception to the rule. Or my frame of mind has become too archaic for my own good already?
Now I'm not saying the list above applies to everyone, nor does my opinion even matter. You know your friends better than I do, so go ahead and follow your gut. After all, Christmas is really not about the gift, but the idea behind the giving of gifts.
Photo via freechristmaswallpapers.net
The following two tabs change content below.
Maricel is a regular mom juggling her time between being a mom and her full-time profession as a researcher for a top-notch financial firm. Add blogging and freelancing to the mix, and it's one crazy ride. But somehow she manages to stay sane. Maricel loves to write about various stuff - from technology to personal finance, from social issues to life in general.
Latest posts by Maricel Rivera (see all)