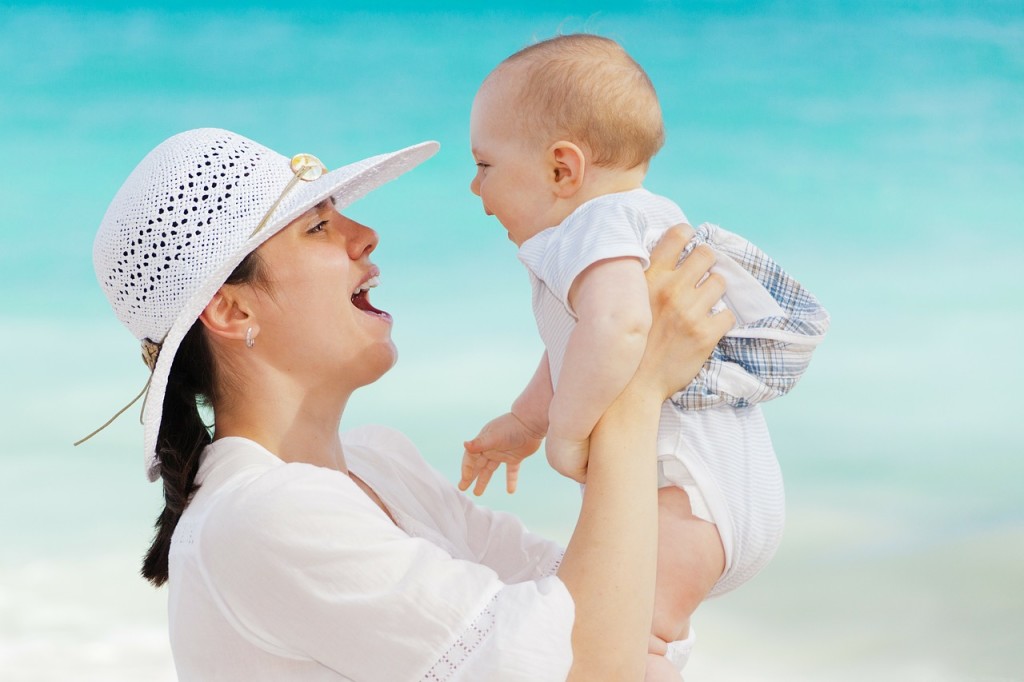 Being a first-time parent is an unbelievably complex and exhausting experience that can turn your life upside down.
What all new mommies are constantly told is that their body will undergo numerous transformations. It's common knowledge that your belly won't be that flat anymore, your breasts will look less full or even start sagging, while fat on your waist, thighs and arms will persist despite working out and diet programs.
Now, you're probably wondering if there is anything that could help you bring things back to normal. Actually, there is. This road is hard, needs a lot of preparation and your determination.
Nowadays, new mothers have the opportunity to nurture their body to pure perfection without starving themselves. Have you ever heard of mommy makeover? If you haven't, we're here to talk about it.
Mommy makeover- plastic surgeries that are changing lives
Mommy makeover combines several completely different plastic surgeries and treatments that aim to achieve one, common goal – restoring your pre-pregnancy figure and enhancing your physical appearance. Mommy makeover usually entails breast plastic surgery, as well as tummy tuck and liposuction.
Liposuction
Liposuction is definitely the most popular type of plastic surgery. During the procedure, the surgeon will make tiny incisions, through which fat will be eliminated. It is applied to your hips, arms, neck, thighs and knees.
It is highly suggested that you combine it with a tummy tuck, which will help you achieve amazing results. What you should know is that liposuction is never recommended to overweight women with large fat deposits. In this case, you need to lose weight first and completely change your diet.
Tummy tuck
One of the most common and effective surgical procedures is a tummy tuck. After the pregnancy, especially after the caesarian cut, women may need to fight extremely sagging belly, as a result of poor skin elasticity and fat.
Although solving such a problem seems like a real mission impossible, believe us, there is a solution. Tummy tuck is a simple procedure, during which your excess skin, fat and slack fascia are removed, especially in the area between your belly button and pubic hair.
Feminine rejuvenation
Another huge problem most women come across after giving birth is the distortion and stretching of feminine parts. During the pregnancy, our muscles of this region are under constant tension, which causes stretching of the lining of the vagina.
Such problems appear especially during the normal vaginal delivery.
There are two, specially created treatments that will completely rejuvenate your feminine parts. The first one is the vaginoplasty, during which lax vagina is corrected, and the second one is labioplasty that treats ripped labia.
After these procedures, you will feel sexy and confident, just like before the pregnancy.
Breast cosmetic surgery
If you would like to restore your youthful breast look, you should definitely consider undergoing breast cosmetic surgery and one of them is definitely breast lift.
The procedure is pretty simple – you will be anesthesized, after which your excess skin will be removed and the tissue will be reshaped. After this, your nipples and areolas will be placed higher and the remaining skin will be tightened.
An amazing solution for women with small breasts is augmentation, during which they will be increased by using fat grafting, saline or silicone gel implants. The surgeon will make an incision, lift the breast tissue and make a room for an implant, which is usually placed under breast tissue.
Since the procedure is quite complex, you will be wrapped in a gauze bondage for a while.
After pregnancy, many women gain large breasts. Although it might seem amazing to you now, you could experience breathing problems, sharp pain in your back, as well as poor posture.
If you have already noticed some of these symptoms, you should definitely consider breast reduction, which is the opposite of augmentation.
During this procedure, excess skin and fat will be removed, after which your breasts will be reshaped and reduced.
Being a new mommy isn't that easy at all. However, you should keep one thing in mind all the time – no matter how exhausting your new role is, you should NEVER give up on your body. If you're up for it, consult a renowned plastic surgeon, be informed about these surgical procedures and you can improve your post-pregnancy look.
Feeling sexy and confident doesn't have a price, especially when our self-perception is a great part of our overall well-being.
Photo from Pixabay
The following two tabs change content below.
Ariel Bellamy
Ariel Bellamy is a blogger in love with life, writing, staying healthy and sharing the experience. You can reach her on Twitter: @BellamyAriel.
Latest posts by Ariel Bellamy (see all)