Some of you may not agree. But I'm sure a lot would. Career Mom Online will be migrating to WordPress anytime soon. A two-year hosting plan with HostGator has already been purchased.
As I purchased the plan on HostGator's birthday, October 22, guess what, I got 40% off on the hosting package! After which, I went through some sort of a verification process, sent them a copy of my government-issued ID just so they're convinced I'm not a talking, walking, writing mommy robot.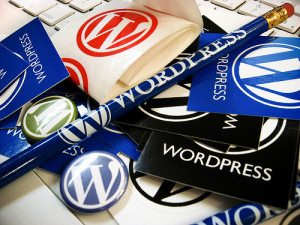 The only thing that's left to do now is the actual migration. I've been told by blogger friends that it shouldn't be that complicated as long as I read every possible post I can get my hands on before making the actual switch. I have already bookmarked a few sites.
Well, I'm hoping for the best. I'm sure I'd be able to pull this off as long as I follow the instructions to the letter. But if push comes to shove, I just might employ the services of another friend who does Blogger to WordPress migration for a minimal fee.
Then again, if you ask me, I hope to be able to do it on my own just so I can blog about it. I'm hoping to make progress over the weekend. At this point, since I'm too busy with my day job (which is not really a day job because I work the night shift), all I can do is keep my fingers crossed. But whatever happens, good or bad, I'll make sure to let you all know.
Until then, enjoy the rest of your week!
The following two tabs change content below.
Maricel is a regular mom juggling her time between being a mom and her full-time profession as a researcher for a top-notch financial firm. Add blogging and freelancing to the mix, and it's one crazy ride. But somehow she manages to stay sane. Maricel loves to write about various stuff - from technology to personal finance, from social issues to life in general.
Latest posts by Maricel Rivera (see all)