It's too obvious it's probably redundant to point it out, but I'll point it out anyway. For many, all it takes is to look out the window. For others, an incline of the head to the left or right will do just fine.
Yes, poverty is a social ill beleaguering the Philippines for ages now. And the way things are going, a radical change of tide is not bound to happen anytime soon. Unfortunately, those that take the brunt are those who can't do much about it – the youth.
Fr. Schwartz and the Sisters of Mary
In 1985, Father Aloysius Schwartz, a missionary whose apostolate was with the poor and the needy, came to Manila to establish the Sisters of Mary School, a non-profit institution that takes care of and educates children from very poor families, including those that had been abandoned and orphaned.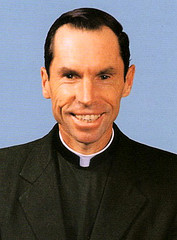 Since its foundation, thousands and thousands of Filipino students had been able to successfully graduate.
In 1989, Father Al was diagnosed with ALS (amyotrophic lateral sclerosis), a terminal illness that he accepted as a gift from God. In 1992, he breathed his last.
To date, the Sisters of Mary and the Brothers of Christ, congregations Father Al himself founded, continue to serve the poor not just in the Philippines but also in Korea, Mexico, Guatemala, Brazil and Honduras.
Fr. Al's Children Foundation
After Father Al's passing, FACFI (Father Al's Children Foundation, Inc.) was established to assist in the charitable programs of the Sisters of Mary Boystowns and Girlstowns.
FACFI's vision is to become the funding arm of the institution in the Philippines and serve as relief organization that accepts donations, contributions and gifts of any kind to provide underprivileged children with food, clothing, shelter and education – a fighting chance at life, indeed.
You don't have to have much to help. For further information on FACFI and how you can assist in funding the education of our youth, visit their page at http://www.facfi.org.ph/.
To intercede for the rich to help the poor, for the powerful to assist the helpless, and for the poor to help those who are poorer than themselves. – FACFI
The following two tabs change content below.
Maricel is a regular mom juggling her time between being a mom and her full-time profession as a researcher for a top-notch financial firm. Add blogging and freelancing to the mix, and it's one crazy ride. But somehow she manages to stay sane. Maricel loves to write about various stuff - from technology to personal finance, from social issues to life in general.
Latest posts by Maricel Rivera (see all)