niche – (noun) a specialized market
If you're a niche collector, especially those of newly-launched online businesses, you're not alone. I know a few niche collectors here and there, both online and offline. So if you're one of them, here are five new niche websites you might find interesting: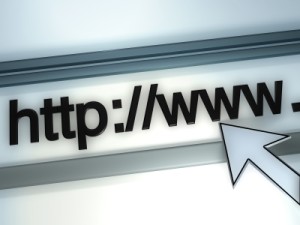 1. PrintLuna.com
A lot of people aim to publish their own books. Whether that's a story book, a photo book or an art portfolio, a quality book is an author's pride and a reader's inspiration. Sometimes, what stops a person from attaining his dream of becoming an author, self-published or otherwise, is the cost of publication.
PrintLuna is an online service that allows creative people to design and publish their own books at an affordable price. Costs start at $7.70, plus, there is no minimum number of books required to avail of the service. Books can be shipped straight to your doorstep, or if intended as a present, to the address you desire.
You can also choose to sell your books through PrintLuna. From handling transactions to actual shipping, the company will take care of everything for you.
2. Bitrix24.com
The life of a company depends on its employees, its strategy and the communication methodology it employs. Most companies nowadays have intranets for effective and timely communication and CRMs for efficient transaction tracking. And as one can expect, these tools cost a lot.
If your company is just starting out and you only have 12 employees or less, how does a free intranet + CRM service sound? Cool, eh? Well, there's Bitrix24 to thank for that. The free service comes with a fully operational CRM, social intranet, document sharing, task manager, photo gallery and a whole lot more.
3. MP3Mixx.com
Several years ago, paying $20 for a CD was perfectly normal. Nowadays, with the MP3 revolution, a track only costs $0.99, even less. And if online piracy is a concern of yours, MP3Mixx.com, a MusicLine Limited affiliate, ensures that every track you pay for supports your favorite artists, too.
In short, for as low as $0.15 per track, all downloads with MP3Mixx are legal. Now, mind you, the fun doesn't stop there. MP3Mixx has a wide collection of songs, albums and artists in its library, ranging from R&B to heavy metal to rap. And if you're a fan of older artists, MP3Mixx got them, too.
4. Logaster.com
I remember back when my daughter was two. Like any regular two-year old, her reading ability was limited. But every time we went to the supermarket, she would point to the logo of her favorite drink. My point? A logo is essential for business, inasmuch as they function as its visual representation.
And if it's something that stands out in a crowd, it becomes an advertisement in and of itself.
Logaster.com is a logo-making service that allows users, regardless of designing background, to create their own logos in a matter of minutes. Satisfaction is guaranteed because at Logaster, you don't pay for anything until you're fully satisfied with your logo design.
For a minimal fee of $4.99 a month, you get extended features like business cards, stationery, envelopes, and a whole lot more.
For those of you that love downloading videos from YouTube, YouTube Downloader HD is a free software that downloads videos and saves them to your computer. Videos can be converted to either AVI or MP4. With YouTube Downloader HD, you get to download high-def videos without the risk of quality loss.
This is a sponsored post.
Image courtesy of Salvator Vuono / FreeDigitalPhotos.net
The following two tabs change content below.
Maricel is a regular mom juggling her time between being a mom and her full-time profession as a researcher for a top-notch financial firm. Add blogging and freelancing to the mix, and it's one crazy ride. But somehow she manages to stay sane. Maricel loves to write about various stuff - from technology to personal finance, from social issues to life in general.
Latest posts by Maricel Rivera (see all)