Learning new stuff is something most people relish with gusto. Knowing things others don't is something a lot of people relish, too. So if you're either of the two, good for you. After all, learning is its own reward.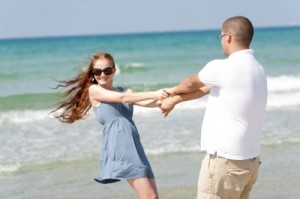 Some points raised in a recent conversation with friends are the reasons why guys cheat, nipples in men and why it rains – random things that popped out of nowhere, most probably triggered by something we all saw on TV, heard over the radio or somebody who just happened to pass us by.
The wife knows after everyone else knows?
And since I'm all for it, let me tell you something about why men cheat.
Disclaimer: In all the years I've been married to the same guy, not even once has he attempted to cheat on me – not to my knowledge at least. Well, in any case, the wife is always the last to know. So whatever I have to say is not based on experience but on online resources I frequent and some stocked knowledge from books I had the pleasure to indulge in prior to my becoming an Internet junkie.
His cheating heart
Valid or not, men cheat for a whole host of reasons. Here are a few of them:
They cheat because they most probably were given the option.
Some men cheat because it boosts their ego.
If you argue a lot or your sex life (or the lack thereof) stinks and you're not doing anything to rectify the situation, expect things to go downhill. Men cheat to get even.
Others do so for the thrill of the hunt, others just to check if they can get away with it, which, in my opinion, is a pretty lame excuse.
Image courtesy of photostock / FreeDigitalPhotos.net
The following two tabs change content below.
Latest posts by CMO Editorial Staff (see all)