Okay, enough, people. She's a runner-up, and he won. Let's not be sore losers. Jessica Sanchez is a brilliant talent in her own right. She's young, and she's going to go places. My bet is on that.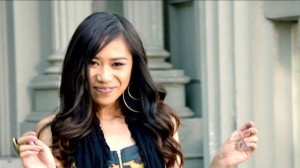 The RH Bill
And speaking of going places, I was watching Boy Abunda's Bottomline interview with UNPF (United Nations Population Fund) Executive Director Babatunde Osotimehin late last night. Indeed, the RH Bill is probably not going to go places anytime soon, given that the Philippines is comprised of 80% Catholics, and the Catholic Church is very pro life.
Me thinking out loud
The points discussed about the issue of overpopulation being tied to poverty were all valid. Although that is NOT a rule of thumb – overpopulated nations are poor, that is – it holds true among many poor Filipinos, which is rather sad.
The Catholic Church vs. the RH Bill
This is just me thinking, but with the Catholic Church rallying so forcefully against the passing of the bill, who knows where it's going to end up? And we can't deny it, the Catholic Church has a point, too.
Me thinking out loud … again!
I'm not going to delve into issues involving morality, but there's always the possibility of things snowballing into something unsavory once the bill is enacted into law, especially since law enforcement is not the government's strong suit.
And in case you're wondering, just like everyone else, I have my own reproductive health concerns, but those are mine to contend with.
The following two tabs change content below.
Maricel is a regular mom juggling her time between being a mom and her full-time profession as a researcher for a top-notch financial firm. Add blogging and freelancing to the mix, and it's one crazy ride. But somehow she manages to stay sane. Maricel loves to write about various stuff - from technology to personal finance, from social issues to life in general.
Latest posts by Maricel Rivera (see all)