I remember back in February, my seven-year old came home from school smiling shyly. As soon as he was inside the house, he handed me a handmade card for Valentine's.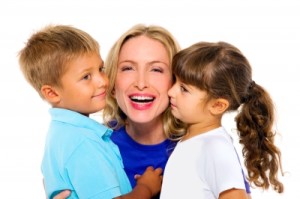 Even though the card was some sort of a project his teacher made them do in school, it totally warmed my heart.
The heart of a mother
So what am I saying? Not much, just that most mothers are easy to please, especially if it's their children doing them the favor. This month of May, we celebrate Mother's Day. You don't necessarily need to break the bank to give your mother something special.
Cliché as this might sound, what's important is the thought behind whatever it is you got to give. It may just be a simple card you've made out of recycled materials, but as long as the intent is pure, I can guarantee it's going to make your mother really happy.
Quotes, anyone?
As an added bonus, I found this site, finestquotes.com, showcasing a wide collection of sayings and quotations. It has the perfect sayings about love, about Mother's Day, about entrepreneurs, about mistakes, vision, brotherhood, virtue, health – just about anything!
So if you're looking for inspiration, seeking to fill your day with fresh but great quotes about love and family, something that just might make your mother's day, head on to the site and see for yourself what they've got.
Image courtesy of Ambro / FreeDigitalPhotos.net
The following two tabs change content below.
Latest posts by CMO Editorial Staff (see all)