"Rebecca Bloomwood who?" I asked Miss E, my housemate.
His left eyebrow shot skywards. Miss E is gay. Having lived with him and another housemate, a pretty female who hails from the same province as I do, for months now, I recognized the gesture to mean, "You don't know?"
Well, I didn't, to be honest. I wouldn't have asked if I did, would I?
"Confessions of a Shopaholic?" he asked rather exasperatedly, as if I was the last person in the world who didn't know Rebecca Bloomwood.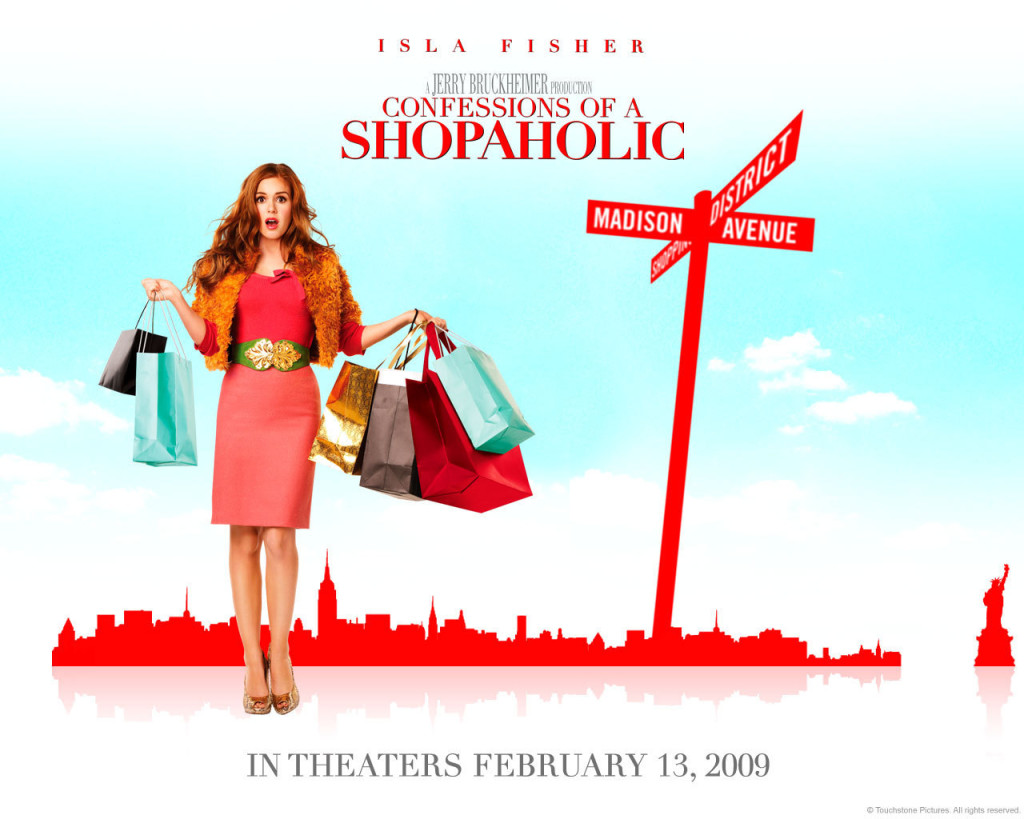 Slowly but surely, understanding dawned. I nodded, and I realized my chick lit/flick radar was miserably out of tune.
"Do you want to see the movie version?" he asked with a smile this time. He was on vacation leave. He had time. I did as well. I just got off work.
"Okay," I said, but not enthusiastically. If only he cared to know, I'd much rather borrow and read the Sophie Kinsella book of the same title he happened to receive as gift last Christmas.
But he was being gracious. Well, he was always gracious. And now that he suggested it, the idea of watching a movie on DVD after breakfast wasn't so bad. No, not at all. So watch we did.
And guess what? I was pleasantly surprised. I thought the movie so heartwarming I had to watch it twice in a row.
I believe it was the stubborn me that tried to avoid watching it initially. Think about it. What would you expect a frugal mother of three to do when she hears the word "shopaholic"?
Run in the opposite direction.
My verdict
Confessions of a Shopaholic had gotten a lot of negative reviews, that much I know, ranging from expressing muddled messages about materialism, about confessions in which nothing much was confessed, about not being recommended for people who actually are in debt, about not being intellectually stimulating, and so on and so forth.
I agree that the movie is not perfect in so many ways.
Lesson to learn
But the main message is clear: Impulsive shopping can get a person in trouble. Heaps of trouble, as a matter of fact. Buying this and that, especially on credit, only brings momentary happiness but possible dire consequences.
In the real world, there's no such thing as magic cards, only Newton's laws of motion: For every action, there is an equal or opposite reaction.
The following two tabs change content below.
Maricel is a regular mom juggling her time between being a mom and her full-time profession as a researcher for a top-notch financial firm. Add blogging and freelancing to the mix, and it's one crazy ride. But somehow she manages to stay sane. Maricel loves to write about various stuff - from technology to personal finance, from social issues to life in general.
Latest posts by Maricel Rivera (see all)