Wednesday is usually that day of the week when I feel rested enough to still have the energy to watch movies on DVD even after an eight-hour traipse, or sprint – depending on how hectic the day, er, night turned out to be – into the night shift.
So there I was, Wednesday morning of this wonderful week, well fed and ready to roll, browsing through a bunch of movies and finally deciding on Titanic.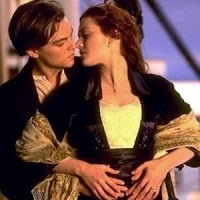 I first saw Titanic when it was released in the late '90s. Ten years or so later, I still was teary-eyed when the film ended. Gee, I'm such a crybaby sometimes.
Now if you're expecting a blow-by-blow recounting of the movie in this post, you're in for a big disappointment. What I had planned to do is make a comparison of the real people involved in the Titanic sinking of 1912 to those James Cameron depicted in the movie.
Before we do that though, let me tell you that Titanic was the top-grossing movie of all time until another James Cameron masterpiece overtook it in the box office, Avatar.
Okay, so here go the real people.

1. Captain Edward Smith
Capt. Edward John Smith
Captain Edward John Smith, portrayed by Bernard Hill, perished during the sinking of the RMS Titanic.
Bernard Hill
It wasn't clear how he actually died though. In the movie, he was shown entering the bridge and clutching the wheel when the icy waters crashed in on the ship.
A boy, who happened to be one of the last children to leave the ship, told a passenger of the RMS Carpathia – the transatlantic passenger steamship that rescued the survivors of the Titanic – that "Captain Smith put a pistol to his head and fell down."
Some survivors claimed to have seen Captain Smith commit suicide as well. Others said they saw him in the water with a life jacket. His body was never found.
Kathy Bates
Molly Brown
2. Margaret Brown
Margaret "Molly" Brown – played by Kathy Bates – who in the movie was shown taking Jack Dawson under her wing was born on July 18, 1867 in Hannibal, Missouri.
Mrs. Brown had been traveling in Cairo, Egypt prior to boarding the Titanic on first class passage.
Her grandson had fallen ill, hence, the need to cut her travel short.
In New York, the moment the Carpathia arrived, more than 30,000 people, reporters included, clamored to take accounts of the Titanic survivors. When asked to what she attributed her survival, Mrs. Brown said, "Typical Brown luck. We're unsinkable," earning her the monicker "The Unsinkable Mrs. Brown."
Eric Braeden
John Jacob Astor
3. John Jacob Astor
Millionaire John Jacob Astor from the renowned Astor clan, played by Eric Braeden, died when the Titanic went down. It was believed Mr. Astor was killed when one of the giant funnels of the ship fell forward.
When his body was recovered, it was covered in soot and badly crushed.
Authorities positively identified him through the initials J.A.A. on the collar of his flannel shirt. In the movie, a funnel crashed down on Jack's friend, Fabrizio.
Victor Garber
Thomas Andrews
4. Thomas Andrews
Thomas Andrews, the gentlemanly shipbuilder portrayed by Victor Garber, was born in County Down, Ireland. Newspaper accounts of the Titanic tragedy coined Mr. Andrews a hero.
Mary Sloan, a stewardess on the ship, was persuaded by Mr. Andrews to take a seat in one of the lifeboats. She later wrote in a letter, "Mr. Andrews met his fate like a hero, realizing the great danger, and gave up his life to save the women and children of the Titanic."
Jonathan Hyde
Bruce Ismay
5. Bruce Ismay
Bruce Ismay, the Managing Director of the White Star Line, the shipping company that owned the RMS Titanic, was portrayed by Jonathan Hyde.
In the movie, Mr. Ismay was shown encouraging Captain Smith to work the ship up to its full speed. He related at a U.S. Senate inquiry, "The ship never had been at full speed. As far as I am aware, she never exceeded 75 revolutions." Titanic's full speed was at 78 revolutions, working up to 80.
Of all the men who survived the disaster, Ismay received the most criticism and was brutally attacked by both American and English press. London society touted him one of the biggest cowards in history.
Officer William Murdoch
6. Officer William Murdoch
Although historians were fairly certain that an officer committed suicide aboard the RMS Titanic, there was no evidence it was indeed Officer William Murdoch, played by Ewan Stewart.
In the film, Officer Murdoch was shown receiving a bribe from Cal Hockley (Billy Zane) and then turning a gun in on himself after shooting two passengers who were rushing to a lifeboat.
Ewan Stewart
Shortly after the release of the movie, relatives, historians and people hailing from Officer Murdoch's hometown of Dalbeattie, Scotland protested over James Cameron's portrayal of the officer. As a result, studio executives flew to Murdoch's hometown to issue an apology and make an $8,500 donation to Officer Murdoch's memorial fund.
Officer Murdoch was the officer in charge of the bridge when the Titanic collided with an iceberg.
Jonathan Evans Jones
Wallace Hartley
7. Wallace Hartley
Bandleader Wallace Hartley, played by Jonathan Evans Jones, continued to play as the ship went under. His body was recovered on May 4, 1912. Thousands of mourners flocked to the streets during his funeral procession in Lancashire, England.
On a sad note, for the hopeless romantics out there, Jack Dawson and Rose DeWitt Bukater were fictional characters. The Heart of the Ocean, the Coeur de la Mer, was another fictional piece added to the movie. It was based on the famous Hope Diamond bequeathed by King Louis XVI of France to Marie Antoinette.
Rose wearing the Coeur de la Mer
The jewelry company, Asprey & Garrard created a replica of the Heart of the Ocean – a 170-carat sapphire surrounded by 65 30-carat diamonds. It was worn by Celine Dion at the 1998 Academy Awards during her rendition of My Heart Will Go On. The necklace was eventually sold at an auction for $2.2 million.
Up next, Remembering The RMS Titanic, where we uncover the final moments of the doomed ocean liner.
Sources: chasingthefrog.com and wikipedia.com.
Photos via widbox.com coolspotters.com, titanicmovies.blogspot.com, aveleyman.com, titanicuniverse.com, art.com, blog.t3consortium.com, rmstitanicremembered.com, sworddragon.com, halopedian.com, belfasttelegraph.co.uk, news.bbc.co.uk, filmdope.com, burnleycitizen.co.uk, en.wikipedia.org, threadbythread.wordpress.com.
The following two tabs change content below.
Maricel is a regular mom juggling her time between being a mom and her full-time profession as a researcher for a top-notch financial firm. Add blogging and freelancing to the mix, and it's one crazy ride. But somehow she manages to stay sane. Maricel loves to write about various stuff - from technology to personal finance, from social issues to life in general.
Latest posts by Maricel Rivera (see all)