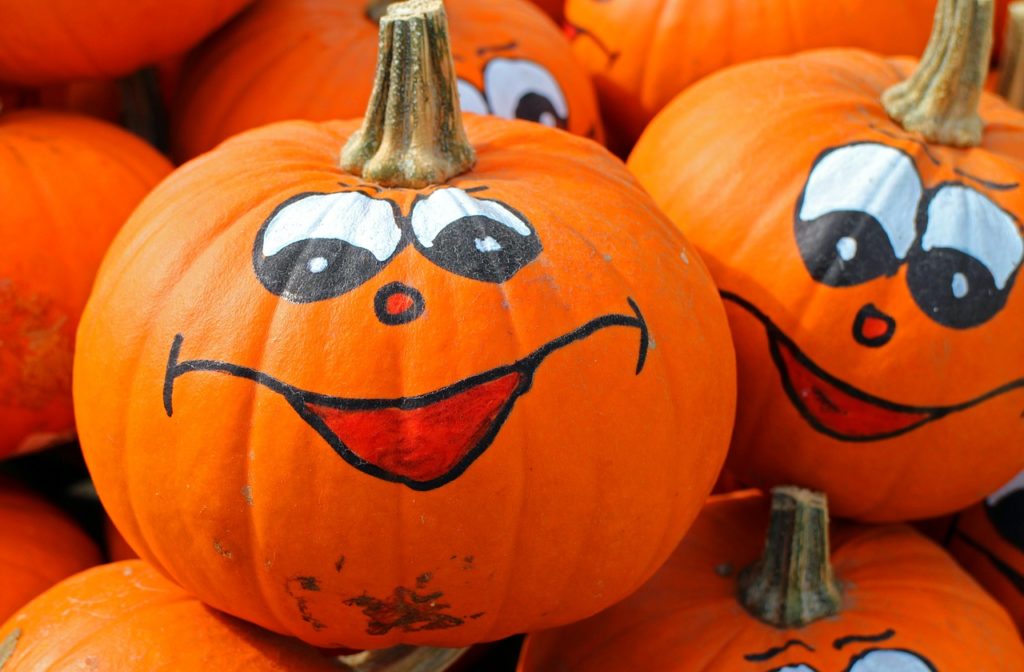 When it comes to Halloween, the costume may be the most challenging part. Coming up with treats and decorations is easy, but trying to find an outfit that's creative, fun, and safe can feel like an impossible task.
If you're just tired of the usual witches, animals, and cartoon characters, then embrace some of these clever ideas to make this Halloween more memorable.
Recycle old posters
Rosie Riveter and Uncle Sam dominated patriotic posters in the 1940s, and both characters make adorable costumes for children. You can also take inspiration from old movie posters, ads, and even political campaigns.
Consider posters of famous people as well. A little Albert Einstein or Greta Garbo can become the hit of any party.
You can also take a standard little saying and bring it to life. For instance, if your child likes to say it's raining cats and dogs, then you can dress him in a poncho with an umbrella decorated with cats and dogs. Get creative, have fun with it, and prepare for your child to have a great night.
Inanimate objects
Another option is to leave the characters behind and go with something completely unexpected. Your child can dress up as an inanimate object like a table with a serving of spaghetti, a bubble bath, or even an old-fashioned outhouse.
Save a large cardboard box so that you can make your own sweet Rubiks' Cube, or add cotton balls to your toddler's coat to make him into a snowball fight. The sky's the limit, and you're sure to have a one-of-a-kind costume.
Get the theme
You can also come up with Halloween costume ideas that follow a theme based on your individual family or group. Five couples may choose to dress up as different singing bands with the guys going as the Village People and the gals dressing up like the Spice Girls. For the family night, you can bring the Justice League to life.
You can go as your favorite fictional family or dress up like different animals and call it a night at the zoo. If you don't have the time to make a costume, don't worry. There are plenty of affordable themed options available for the entire family.
Optical illusions
By changing the size and scale of costume accessories, you can create the illusion of having a giant head on a smaller body. With the creative use of boxes and other accessories, you can have your child riding a rooster, carrying a troll on her back, or sporting a second head.
Experiment with these costumes ahead of time to be sure that your little one can still walk safely for trick-or-treating.
The classics
Of course, the classics never really get old. Take the witch costume to a new level with smart accessories like a bubbling cauldron or light-up wand. Let your son make the most out of being a skeleton with intricate face paint that's sure to make him stand out.
Your daughter may love becoming a gypsy fortune teller, and your little boy might be dreaming of donning a western hat and going as a cowboy. Don't be afraid to break out the classics so that you can spend less time on the costume and more time having fun.
Halloween is right around the corner, but that doesn't mean that you have to panic about the costume. If you don't have time for a DIY outfit, then treat your child to a store-bought costume and just add some cool accessories to it. Your son or daughter can be ready for the big night in no time, and the entire family is sure to have fun.
Image from Pixabay
The following two tabs change content below.
Anica Oaks
A recent college graduate from University of San Francisco, Anica loves dogs, the ocean, and anything outdoor-related. She was raised in a big family, so she's used to putting things to a vote. Also, cartwheels are her specialty.
Latest posts by Anica Oaks (see all)