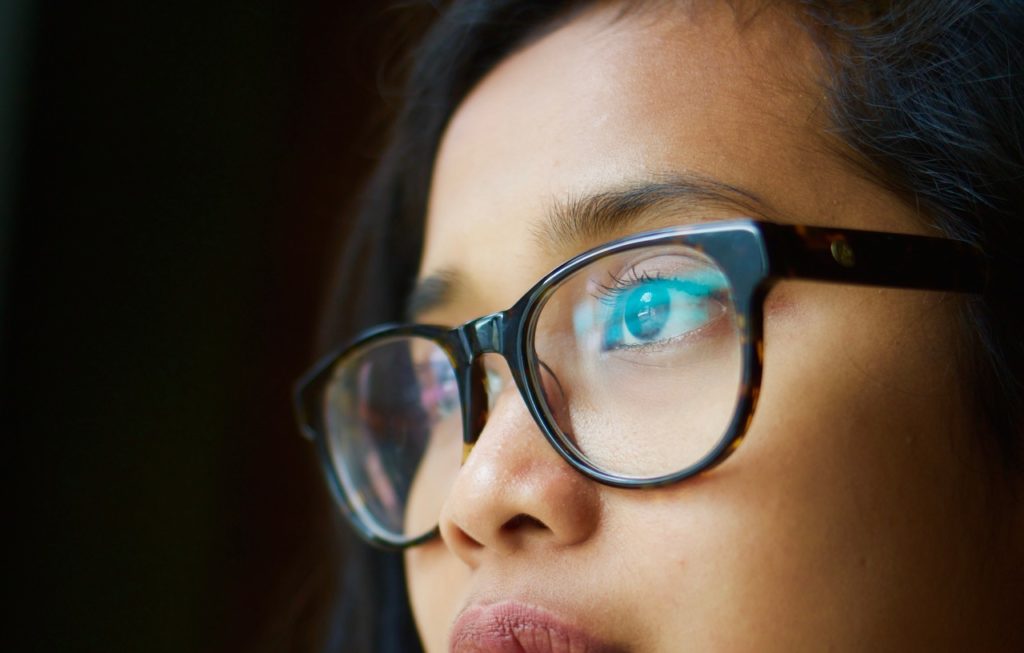 Many people with glasses make the jump to contacts at some point. Contacts have many advantages but can be difficult to adjust to, especially for children.
These tips will help your child get the most out of their contacts and can improve their transition so these aids are a more seamless part of their life for you both.
Inserting and removing lens
First, make sure your child understands and follows the process for inserting and removing contacts for minimal irritation and maximum comfort. This includes making sure hands are freshly washed and dried before touching the contact or the eye, cleaning the contacts after removing them, and thoroughly rinsing them with cleaning solution both before insertion and after removal.
Make a chart or routine out of this so it can become a habit.
The acclimation period
Whether a child is new to contacts in general or the prescription just changed substantially, they should wear their new ones for only short acclimation periods. At the start, contacts should only be worn for an hour or two. Over a week or so, the length of time should be extended until the lenses are being comfortably worn all day.
If the lenses are extended-wear lenses that are meant to be worn all night, only after they can be comfortably worn for 8-12 hours at a time should one even attempt to sleep with them inserted.
Having the prescription adjusted
If your child is still experiencing discomfort after three weeks, the lenses likely need to be adjusted for comfort. Schedule a follow-up with the optometrist (if it wasn't automatically scheduled when the prescription was written) in order to have the adjustment made and restart the acclimation process.
It may take an extra try or two before the lenses are perfectly adjusted to the eye. You can also try clinics like Master Eye Associates that can give you an evaluation without an appointment.
Eye drops
Any child new to contacts should be taught how to apply eye drops on their own. Some contact wearers can get through the day without using drops, but many cannot. If your child is one of the latter, buy a pocket-sized bottle of drops intended for their contacts and teach them how to apply them to their eyes.
Have fun
During the entire process, especially if they have a difficult time adjusting in terms of comfort, your child might become discouraged. This is where positive reinforcement comes in. This can give them something to look forward to. After a few days, help them pick out a pair of sunglasses that they like for a reward, or maybe something more tangible like candy or a new game.
Contacts can make life easier in a variety of ways compared to glasses, but they are more complicated to use. Children can be guided through the process with a positive hand so they can adjust to get the most comfort out of their lenses.
Image from Pixabay
The following two tabs change content below.
Brooke Chaplan
I am a freelance writer and blogger. I love to hike, bike, run and write. I live in Los Lunas, NM and have a cactus collection.
Latest posts by Brooke Chaplan (see all)