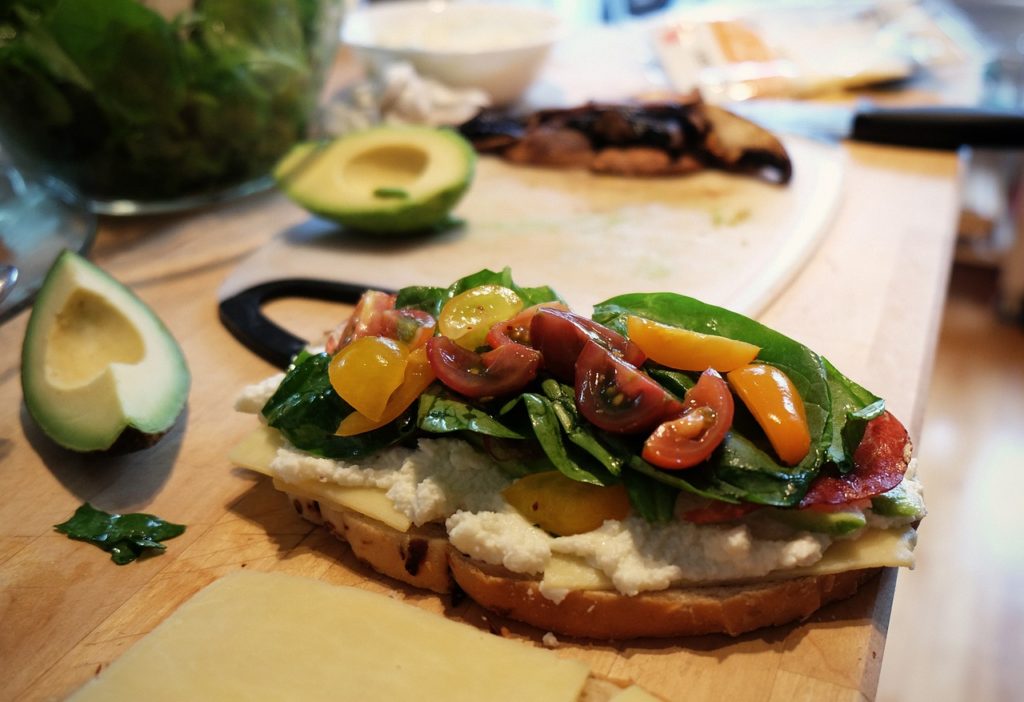 Not everyone likes the traditional sandwich with peanut butter and jelly or ham and cheese. Children can be picky when it comes to sandwiches and food in general, but there are a few recipes that they might enjoy that can put the fun back into the simple food.
Most recipes do involve some modification of a sandwich but with different ingredients and various kinds of bread that can be used.
Cheesy cinnamon toast
If you like cream cheese and cinnamon, then you'll enjoy making this sweet treat. Add a light layer of your favorite flavor of cream cheese on the top of a piece of toast. Sprinkle a generous helping of cinnamon and sugar on the toast.
You'll get a small amount of protein from the cheese, making this a hearty and somewhat healthy treat.
Fresh vegetables
One of the ways that you can get children to want more vegetables and sandwiches is to make them fun. Create faces with sliced vegetables that are placed on a piece of toast or a bun from a bakery like Klosterman Baking Company.
You can use a thin layer of honey mustard or another condiment to get the vegetables to stay in place and to add more flavor.
Quesadillas
If your children don't like bread, then consider using a tortilla to make a quesadilla. These are easy to use with any ingredient that you would normally use with a sandwich, but you can roll them or make a flat sandwich so that it's easier to hold.
An idea is peanut butter and sliced bananas. This will provide a good amount of protein for children so that they have energy during the day.
Fried peanut butter and jelly
Most kids like foods that are fried. Spark your child's interest by putting an ordinary peanut butter and jelly sandwich in a pan with a small amount of butter. Lightly toast the outside of the sandwich. When it's on a plate, sprinkle the sandwich with powdered sugar and cinnamon.
Add a glass of milk for a satisfying treat.
Pita pockets
What better way to hold all of the ingredients for a sandwich than in a pita? You can stuff the pita with anything that children enjoy, such as ham and cheese or grilled chicken and honey mustard.
They will easily be able to hold the sandwich, keeping the contents in one place instead of making a mess.
The sandwich is a meal that is easy to make with any kind of ingredient. Entice children by using different kinds of bread and different methods of making the sandwich. Make it fun and creative so that they won't realize that they are getting the healthy components along with the sandwich.
Image from Pixabay
The following two tabs change content below.
Meghan Belnap
Meghan Belnap is a freelance writer who enjoys spending time with her family. She also enjoys being in the outdoors and exploring new opportunities whenever they arise as well as researching new topics to expand her horizons. You can often find her buried in a good book or out looking for an adventure.
Latest posts by Meghan Belnap (see all)