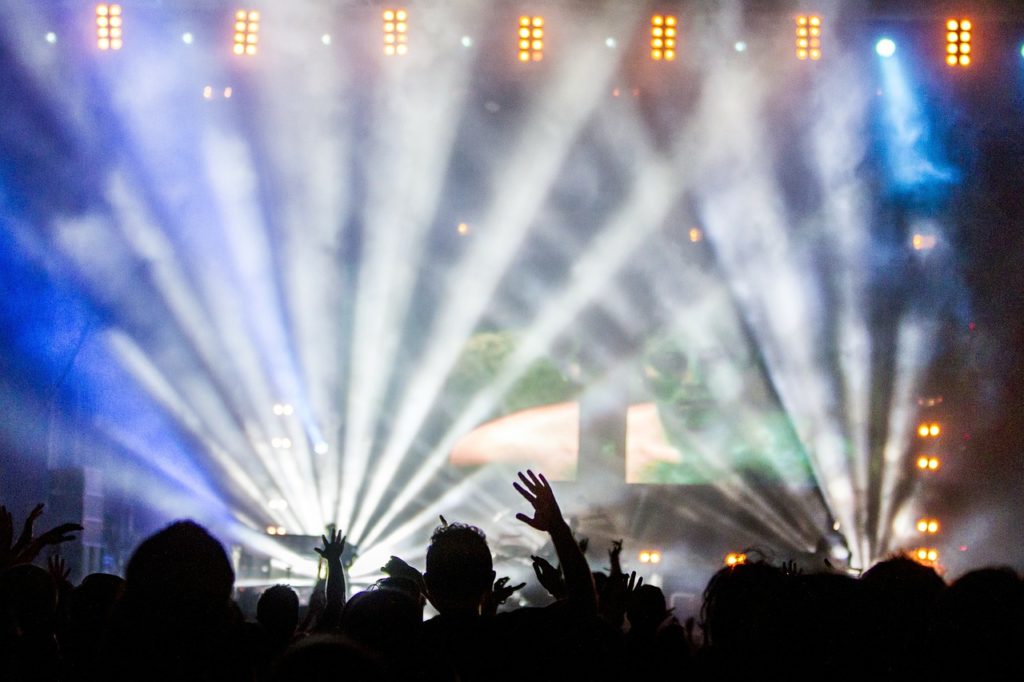 What is the ultimate goal of any marketing campaign?
It is having your target market think of your company and its products when they are ready to purchase.
Every entrepreneur wants to have his or her brand stand out among all others. Creating a strong and recognizable brand, with a good story and meaning behind its logo, slogans and symbols, helps in creating a long-term position in the market and building a brand.
Here are some simple ways for raising your brand awareness and making your products more recognizable.
Sponsorship
One of the best proven ways for increasing brand awareness and reaching your target audience is sponsorship of an event.
It can provide your company with various branding opportunities, as well as exclusive face-to-face time with event visitors. What is important is to sponsor an event that is "on message" and relevant to your target market.
Avoid any possible PR disasters by finding the right sponsorship opportunities with the criteria of potential corporate sponsors.
Hold an Event
Instead of sponsoring an event, you could hold a live event yourself. This is a great way to capture the attention of your potential clients and market audience.
It works for any type of business by creating an opportunity for valuable direct contact with potential customers. They can experience the personality, feel and look of your brand. It can be a workshop for sharing your professional expertise, a Christmas party, or a barbecue.
The best way is to make a themed party, like a vintage tea party or a 1920s cocktail evening. One perfect way to give back is by organizing a charity fundraiser.
An Experiental Stunt
Getting out on the streets and making a face-to-face contact with potential customers is another excellent way for raising brand awareness. These campaigns will get your company user-generated social media coverage and leave a lasting impression.
Social Media
Social media platforms are great for building your audience and brand, as well as for various types of promotion. Websites such as Twitter, Instagram, WordPress and Facebook are free-of-charge, but require constant activity.
You can hire or outsource for employees that will manage your social media profiles and blogs, post and interact with people several times a day.
A large following come with expertise in a particular area. Make sure you stay on topic and relevant, respond to comments on your blog or Facebook page, engage Twitter users in conversation, and the number of your followers will surely start increasing.
Promotional Product Giveaway
People like receiving gifts, and promotional products are a great way to both reinforce your brand and thank your customers. Pens, small calendars, custom branded shirts, mugs, and USB sticks with a logo, name, and contact details imprint will lead potential customers to you.
Make sure that your promotional merchandise is not cheap and poorly made because it will reflect negatively on your brand, and you will have a short-lived brand exposure.
Be creative. Think of something personalized and unusual. If you get your audience to pose and post photos on social media, it will boost the awareness of your brand much higher than you thought it would.
Joint Effort with Another Business
Let us say that you are a florist. It would be great if you can offer a discount for customers coming from the local bridal shop. If there is another business that does not directly compete with your business but targets the same customer profile like you do, you can suggest that they join forces with you and gain mutual benefit.
Increasing brand awareness comes with uniqueness, professionalism, engagement and regular communication with customers, and creating an authentic personality that stands behind your brand name and logo. Understand your customers and use your imagination.
Image from Pixabay
The following two tabs change content below.
John J. Stone is a business consultant at
Algorithm Seo Sydney
. Through years of experience, he became a devout believer in the notion that form should always follow function and that developing the ability to think outside of the box is a prerequisite of being a successful entrepreneur. You can contact him on
Twitter
.
Latest posts by John Stone (see all)