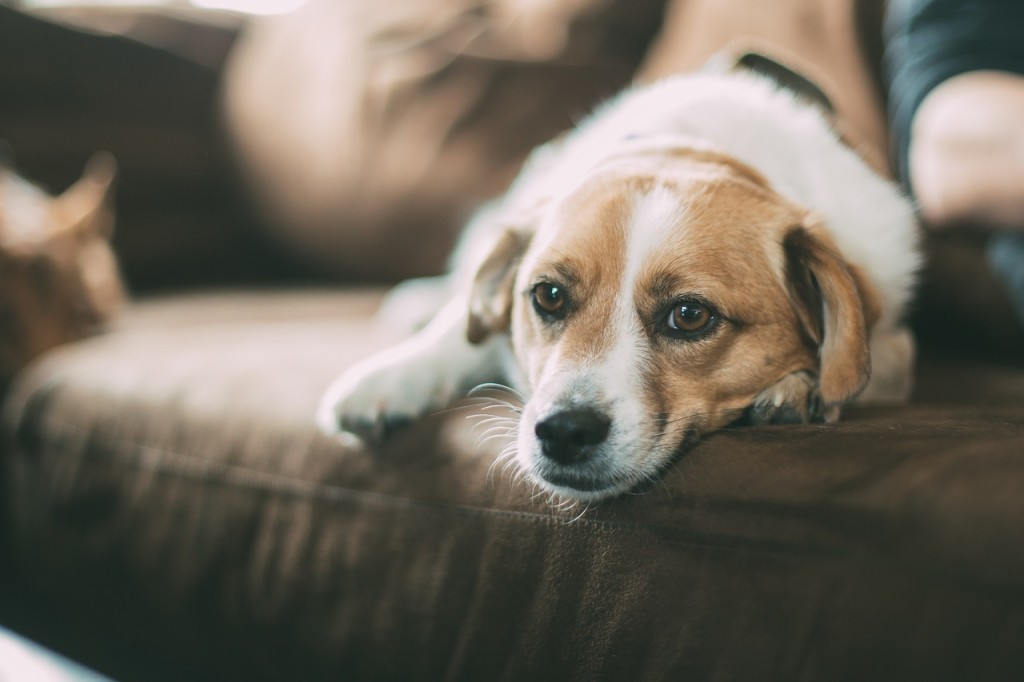 When your dog is constantly scratching, usually the first thing that comes to mind is fleas, but dogs can itch and scratch for many reasons unrelated to surface parasites.
Often, the scratching increases at night when both you and your dog are trying to get some sleep and it can get pretty uncomfortable for you both. It may require a little detective work to determine the reason for your pet's discomfort, but it can usually be narrowed down to one of a few common causes.
Nutrition
Simply changing brands of dog food can make a huge difference in your dog's skin and general health.
Since dry skin can be caused by either a food allergy or a deficiency in essential fatty acids, food can become a common culprit for scratching. Even when ingredient lists seem similar, the proportions and quality of ingredients can differ from brand to brand.
Some dogs are allergic to beef, corn, wheat, soy, eggs, or milk. Rarely, a grain-free food may be needed. True food allergies are usually accompanied by other symptoms besides itching, so if your dog has no other problems, a deficiency is likely to blame.
If changing dog food doesn't work, try pouring supplemental oil over your dog's food. Fish oil and, surprisingly, emu oil can do wonders for your pooch's skin and coat.
Dry Skin
Removing excess hair during the summer months can allow you to keep an eye on the condition of your dog's skin, and keeping them cooler may help with the itching.
Harsh shampoos are often to blame, so be sure to use natural dog products like Roxy's Remedies shampoo and bathe your dog only once or twice a month. Occasionally, a dog might need to be bathed more frequently to remove environmental allergens.
Always use natural products specifically formulated for dogs, since animals can be very sensitive to strong detergents and other chemicals.
Thyroid Problems
Once everything else has been ruled out, your dog may need to be tested for a thyroid problem. One of the first signs is hair loss. Black patches on the skin are another telltale sign, but itchy red skin is more likely due to fleas or flea allergy.
Check to see where they are scratching, how the area and hair look, and if there are any other symptoms. Your vet should be able to diagnose and treat these kinds of problems.
Once your furry friend is happy and comfortable, you'll both rest easier. Providing a high quality diet and a more natural lifestyle free of harsh detergents and unnecessary chemicals can go a long way in preventing skin problems.
Scratching the occasional itch is perfectly normal, but if excessive scratching persists, see your veterinarian.
Image from Pixabay
The following two tabs change content below.
Brooke Chaplan
I am a freelance writer and blogger. I love to hike, bike, run and write. I live in Los Lunas, NM and have a cactus collection.
Latest posts by Brooke Chaplan (see all)