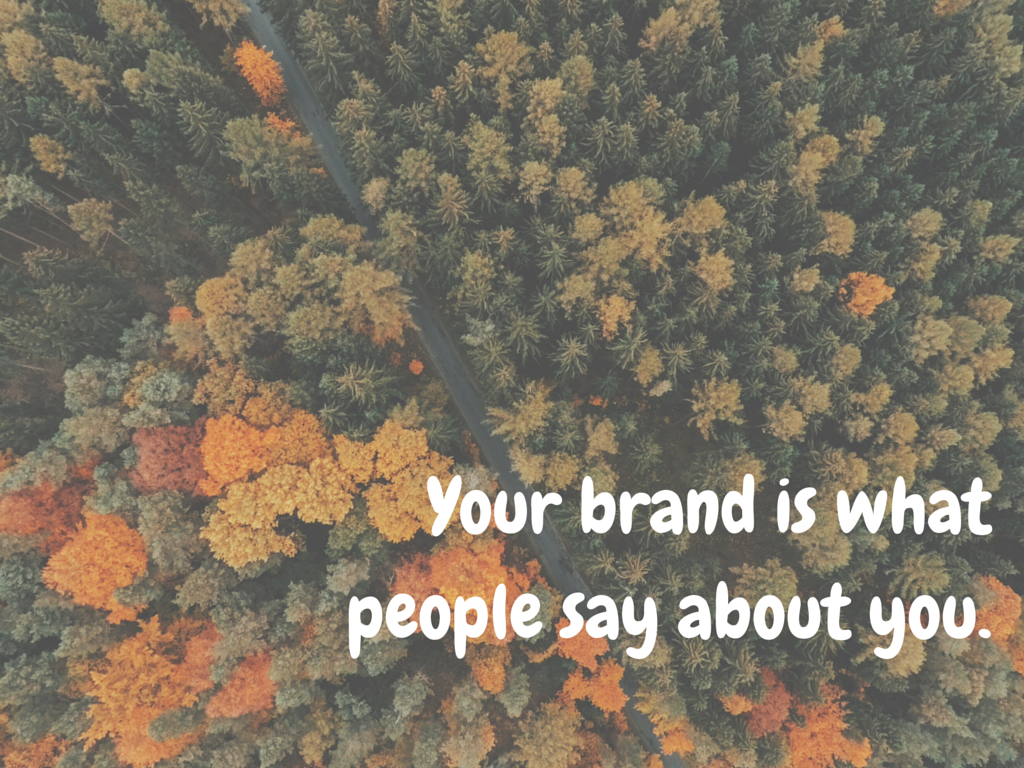 American Marketing Association defines branding as "customer experience represented by a collection of images and ideas." If you carefully craft it and maintain its authenticity, your brand can become one of the most valuable assets of your business.
If you want to ensure that all of your customers have an amazing experience and remain loyal to your brand, follow the next ten tips.
1. Analyze your consumers
As Jeff Bezos, the founder of Amazon explains it, "Your brand is what other people say about you when you're not in the room."
Hence, you need to research both existing consumers and potential consumers within the market. There are plenty of analytics tools out there that can help you identify your target demographic and develop a brand that meets the needs of the consumers.
2. Get legal protection
Your brand must be unique to your company. It is one of the main reasons why the customer will want to use your services or buy your products again and again.
That is why you should definitely register your name with official services like the Intellectual Property Office and protect your intellectual assets from plagiarism.
3. Design a great logo
Most people make quick judgments based on colors. In fact, colors make up 85% of the reason why people decide to purchase from one supplier and not from another.
Luckily, you can find many graphic designers online that are willing to design your logo in a month or so for a relatively low price.
4. Build a website
In 2012, the researchers from the Missouri State conducted an experiment in which they found that it takes an average internet user just two-tenths of a second to form an opinion about your website.
Given the narrow timeframe, it is not hard to see why you should invest more than a few dollars in your website, so make sure to hire a web designer with a good resume.
5. Start working on your social media skills
Around 80% of companies think that their sales department would be more effective if they had a better social media strategy and presence, according to the Sales Management Association.
Therefore, it would be wise to get some social media training for at least a couple of your employees.
6. Create content
Once you establish yourself on social media, it is time to create content. However, you have to be careful not to come off as disingenuous or too promotional.
According to a Pardot Research Report, more than 80% of consumers say "authenticity of content" is one of the most influential factors in their decision to become a brand follower.
7. Communicate with your consumers
Companies in the United States are losing more than $40 billion every year due to poor customer service, according to NewVoiceMedia Research. Furthermore, most people today use their company's social media accounts for customer service, so you will need constant social media monitoring.
In addition, ignoring consumers on social channels can lead to a 15% increase in churn rate, according to Gartner.
8. Craft your personal brand
According to Kredible, more than 75% of decision-makers use online sources to find out more about professional service providers. Therefore, if you want to position yourself as an industry expert, start building your personal brand as soon as you can.
We already mentioned the importance of having a website, but you should also think about the domain name and domain extension. For example, if you want to personalize your site and make it stand out, you should consider acquiring a domain.me extension.
9. Engage employees
While your logo, content, and overall image are important to your brand, one of the most powerful assets your company has is your people.
For instance, brand posts shared by employees on social media get an astounding 561% more reach compared to the same post shared by the company's official account, according to MSL Group Research.
10. Review your branding efforts
Once you establish your brand, your job is not done. Remember, a brand is an evolving asset that requires constant attention. As your business continues to grow and evolve, you will probably need to make a few adjustments every now and then.
Every couple of months, have a sit-down with your team and review your strategy and progress.
The power of trust
In today's peer-to-peer economy, your reputation matters. As an owner, you need to commit to your customers in order to solidify your brand.
Consumers are heavily influenced by the experience of their peers. Around 80% of customers are more likely to engage with a company when they hear about it from someone they trust.
Therefore, in order to ensure the loyalty and the trust of your customers, you need to be as authentic as possible and maintain the image of your brand at all costs.
The following two tabs change content below.
John J. Stone is a business consultant at
Algorithm Seo Sydney
. Through years of experience, he became a devout believer in the notion that form should always follow function and that developing the ability to think outside of the box is a prerequisite of being a successful entrepreneur. You can contact him on
Twitter
.
Latest posts by John Stone (see all)