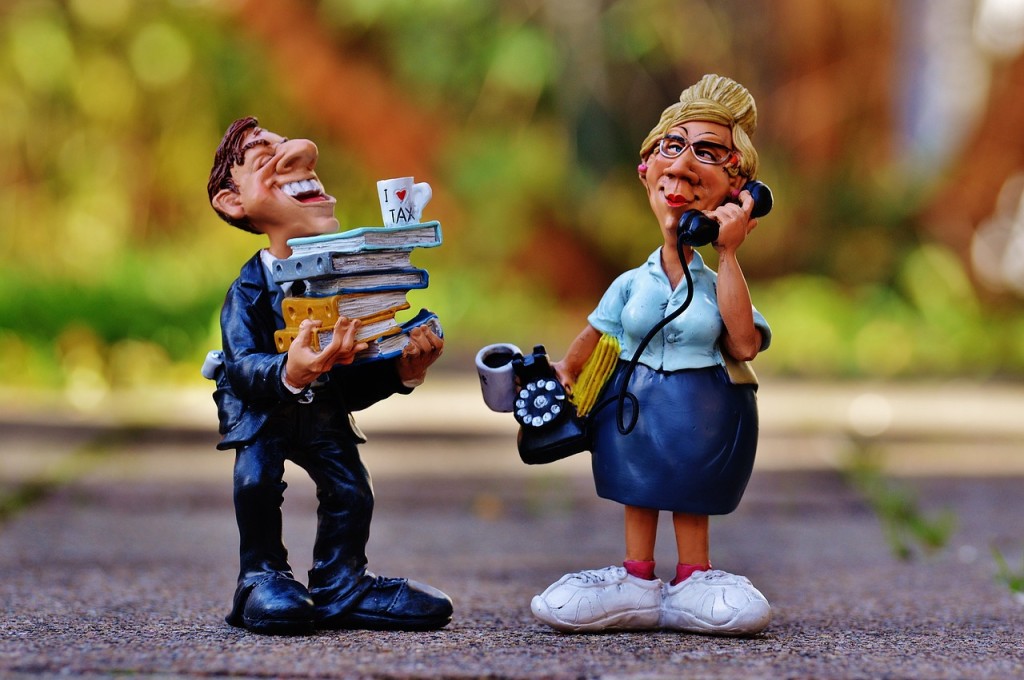 Office administration work presumes providing administrative and clerical support to professionals.
The role of administrative workers is crucial for maintaining businesses run smooth, and they are involved with the implementation and coordination of various office procedures. Their work involves word typing and processing, oral and written communication, and they have to be able to work well under pressure and multi-task.
Typical work activities of an administrative worker are:
letter writing,
word processing,
audio and copy typing,
creating agendas,
scheduling and attending meetings,
creating/maintaining filing systems,
and dealing with email and telephone inquiries.
Knowing how to deal with all these tasks are prerequisites for an office administration job. Below are the skills required for administrative assistants:
Communication skills
People employed in office administration have to interact with a wide range of people. Thus, being able to communicate is crucial.
They give clerical instructions and tasks to typists, receptionists, and filing clerks, explain mail routing and supply requesting procedures, and delegate tasks to manage administrative operations efficiently.
Organizational abilities
An administrative worker has to know how to manage a filing system and track correspondence (both incoming and outgoing).
Coordinating the flow of paperwork and keeping himself organized is important to be able to give his attention to organizing his boss' liabilities.
Planning skills
Planning skills are essential for creating office and administrative procedures, like establishing a procedure for employees when they have to call in sick.
An administrative assistant provides his boss with sufficient resources to complete projects in a timely manner.
Management skills
Administrative assistants direct the actions of other staff members, manage all clerical personnel, recommend corrections for improved performance, and handle requests from other staff members.
Thus, having management skills is a must, and they can be acquired and developed through various professional associations, e-learning providers, local colleges, and courses.
Time management skills
Administrative workers not only manage their boss' time but their own time as well.
They have to respond to requests for their directors' attendance at meetings, to request others to attend, and manage their responses. Administrative assistants usually use various electronic tools, such as electronic calendars in an email program, to set meetings for their bosses.
Technology skills
Certain software programs that include word processing, spreadsheets, databases and software for graphic presentations have to be mastered by an administrative assistant.
He will be using employer-specific applications, conducting web researches, and sending emails. If an assistant does not have adequate computer skills, he can take courses to study software.
For example, useful Excel courses can always be a big plus. Administrative assistants also assist in making his boss' presentations, newsletters, manuals, reports and website content.
Problem-solving skills
Obligations have their ways of turning up unexpectedly. The administrative assistant is expected to solve the problems that arise from out of the blue, particularly if they affect the boss' schedule.
He also works with vendors to ensure that exchanges and refunds are processed, invoices paid, and orders fulfilled properly.
Writing skills
An administrative assistant needs to have excellent writing skills and be acquainted with various styles of writing.
With writing courses being offered by e-learning providers, community colleges, and vocational-technical schools, high-caliber correspondence writing is just a step away. An administrative assistant with valuable writing skills is able to assist his boss with proofreading documents, writing memos and emails.
The administrative function is crucial for a business. Its aim is to maintain the continuity of a company's workflow. People working in administration need to master certain skills to support other professionals (leaders, managers, and staff) in performing their work by managing, organizing, communicating, planning, and solving various unexpected problems.
The following two tabs change content below.
John J. Stone is a business consultant at
Algorithm Seo Sydney
. Through years of experience, he became a devout believer in the notion that form should always follow function and that developing the ability to think outside of the box is a prerequisite of being a successful entrepreneur. You can contact him on
Twitter
.
Latest posts by John Stone (see all)