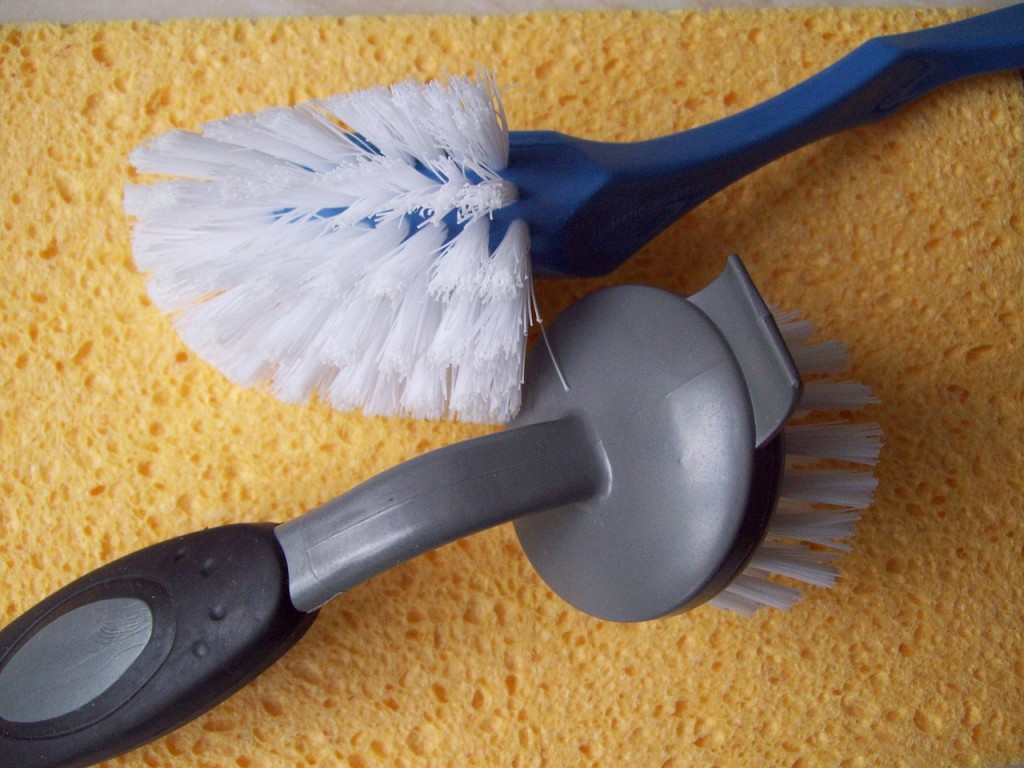 Today's family structure is often hectic and overloaded with work-related, social, and personal obligations.
One of the obligations that can't be avoided is housework. As family dynamics have changed, so has the manner in which household chores are handled.
The following housework trends are quickly catching on in today's busy households.
Divided responsibilities
Dividing household chores among family members lightens the load for everyone.
There are various ways to approach the division process. One option is to match the chore with the person who does that particular chore best.
For example, if one person is a better cook than the other, they could be responsible for the majority of the cooking while another person accepts responsibility for cleaning up the kitchen.
When it comes to assigning chores to children, their maturity level should match the task they are given. You can find some suggestions for designating chores at this link.
Organize and simplify
Simple living continues to be a growing trend. Modern, contemporary, and transitional decors are among the most popular current home decorating trends. All of these feature a minimal amount of furnishings in each room.
Clutter has no place in today's decors. An uncluttered house can be cleaned more easily and more quickly than a cluttered house. Teaching children organizational skills can be a benefit to them throughout their life.
Housework can be reduced if clutter isn't allowed to invade your home. One family housework trend that has caught on with many families is the fifteen-minute quick clean that occurs just before bedtime.
Everyone gets involved by picking up and putting up items that could easily become clutter if left lying around.
Green cleaning
One very popular housework trend is the increased use of environmentally friendly cleaning products. There are numerous recipes available online for homemade cleaners that don't contain harsh chemicals.
The use of essential oils, like ones developed by Gary Young, has gained popularity in recent years. You can incorporate these oils into your cleaning products. It's important to note that essential oils are concentrated.
For that reason, you should adhere to the specific number of drops recommended for use in a cleaning product. More drops doesn't mean the product will clean better. It does mean that the scent may be stronger than you desire.
If time limitations prohibit you from making your own cleaning products, you can easily find a vast assortment of green cleaning products in most stores and online. When using these products you can feel better about having your children involved in household cleaning chores.
Kids in the kitchen
Preparing meals or making bag lunches for work or school is a daily task in many of today's households.
Today's parents are focusing more on healthy meals. Getting the children involved in meal preparation and in the assembly of bag lunches is a great way to introduce them to healthy food options.
It may take a little longer to prepare a meal or pack a lunch when you let the kids assist you, but the learning experience they receive makes it worth the extra time involved.
Family fun
It's trendy to designate a specific day or schedule a period of time for the whole family to get involved in housework. Make it fun by playing music and keeping the atmosphere lively while everyone does their chores.
Make sure to include something fun such as a movie or family game night as a reward for everyone's hard work.
Making housework a family activity is a trend that many families have adopted. The chores involved in housework provide learning opportunities for children. Sharing the load prevents one person from feeling as if they must bear all of the responsibility.
The following two tabs change content below.
Rachelle Wilber
Rachelle Wilber is a freelance writer living in the San Diego, California area. She graduated from San Diego State University with her Bachelor's Degree in Journalism and Media Studies. She tries to find an interest in all topics and themes, which prompts her writing. When she isn't on her porch writing in the sun, you can find her shopping, at the beach, or at the gym.
Latest posts by Rachelle Wilber (see all)